Grace Kaufman On The Truth Behind Playing The Clarinet In The Sky Is Everywhere - Exclusive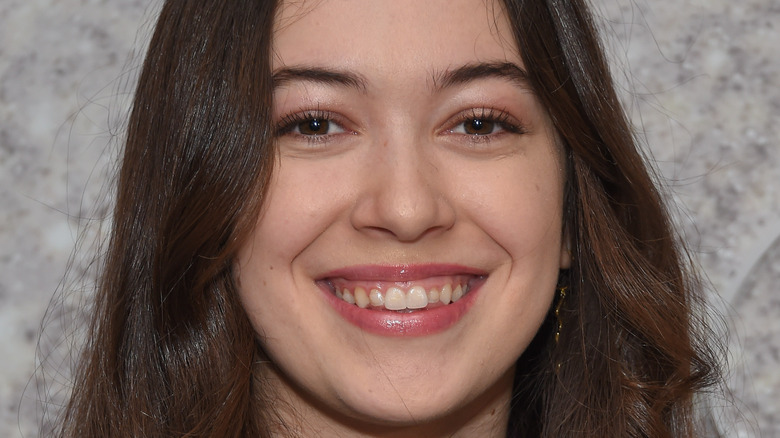 DFree/Shutterstock
Grace Kaufman has been acting ever since she was 7 years old, but none of this experience prepared her for some of the more musical scenes in her newest movie, "The Sky is Everywhere."
The emotional movie follows her character Lennie, a musical prodigy who is grieving the sudden death of her older sister. As her high school's first chair clarinetist, Lennie has always longed to play music professionally with her sister by her side. However, that was never the dream of the actress who played her. In fact, "I'd never touched the clarinet before I got the movie," Kaufman admitted during an exclusive interview with The List.
After getting cast, Kaufman had to quickly learn how to play the clarinet. It wasn't an easy experience either considering her character is such an expert at the instrument. "I learned for a good, like, three months before we started filming," Kaufman told us.
Grace Kaufman had to practice the clarinet for months before filming the movie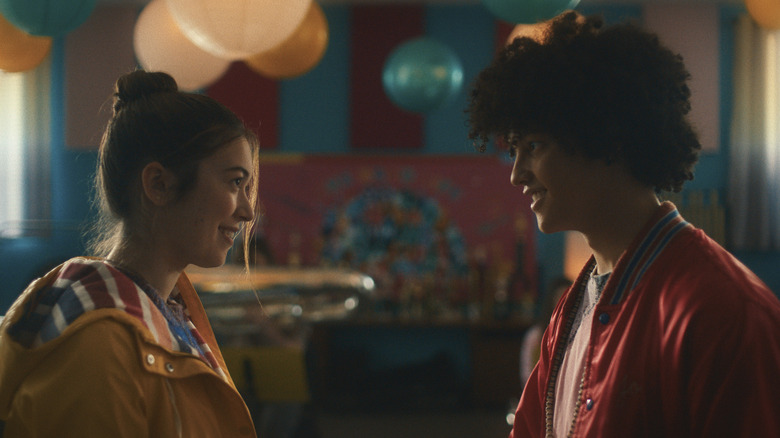 Apple TV+
Though Grace Kaufman had practiced the clarinet months before arriving on-set, having to play it on-camera gave her a major case of stage fright. "There was a lot of pressure there," she admitted to The List. "I was definitely nervous to get to set and have to play it in person, live in front of a whole crew, in front of the rest, you know, in front of other cast members." This included her co-star Jacques Colimon, who had already known how to play the guitar long before ever getting cast as guitarist Joe Fontaine in the film.
Over the course of playing Lennie, Kaufman was constantly having to fine-tune her musical performance, too. "Definitely had to dedicate a lot of time to practicing and just teaching myself and learning from my amazing instructor, Melissa," she told us.
In the end, as scary as learning a new instrument was, when it came to the final product, "It all felt really worth it," Kaufman said.
"The Sky is Everywhere" is available to watch now on Apple TV+ and in select theaters across the country.