How The Boulet Brothers Of Dragula Really Feel About RuPaul's Drag Race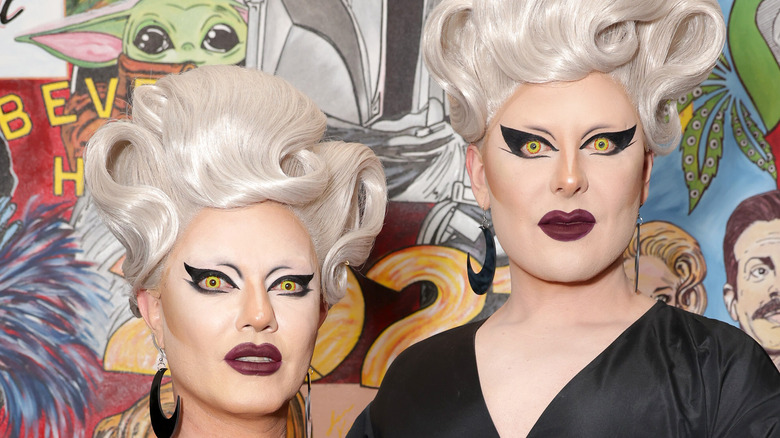 Tiffany Rose/Getty Images
It's no secret that "RuPaul's Drag Race" is a revolutionary television show. According to RuPaul himself, all it took was one pitch to get the show picked up by its original network, Logo. The show wasn't initially the pop culture sensation it has become, but it became a mega hit almost overnight once it exploded into the mainstream.
For RuPaul, however, he never wanted to be part of the mainstream, it just happened that way. When asked by Vanity Fair how it felt to win his first Emmy for "Drag Race," the answer may surprise you.
"I was really happy for all the people I work with — Logo and the production company who I've worked with for over 30 years, World of Wonder — I was happy for them." Ru continued. But for me, you know, snatching trophies has never been what I'm doing this for. I've always created my own storyline and created my own path. If I had waited for the status quo, the industry to recognize me, I would've been waiting a long time."
However, the industry does recognize RuPaul and "RuPaul's Drag Race" more than almost any other LGBTQ+ centered show. Ru cornered the market on drag queen competition shows for years until the Boulet Brothers stepped in and they have a very interesting view on "Drag Race" and its mainstream success.
The Boulet Brothers don't want to be compared to RuPaul's Drag Race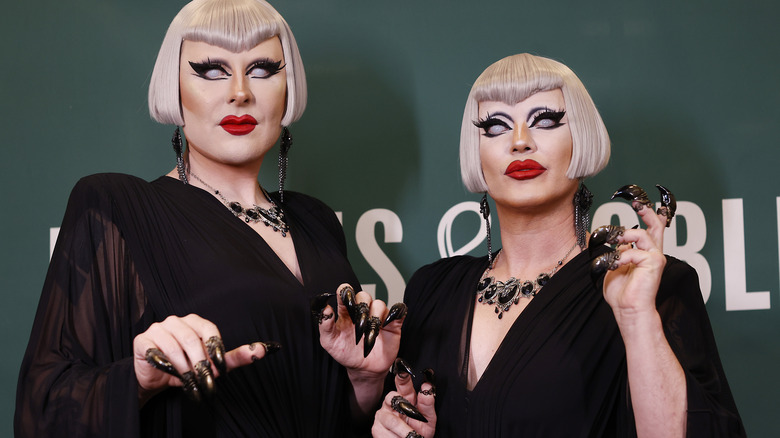 Michael Tran/Getty Images
"RuPaul's Drag Race" featured an all-LGBTQ+ cast long before queer programming was being shown across television networks. However, with more drag queen shows debuting, comparisons to "Drag Race" are hard to avoid.
The Boulet Brothers, who launched their own drag queen competition show that gives a platform to more grungy forms of drag called "Dragula," have a hard time being compared to "Drag Race."
Dracmorda Boulet shared, "[It does annoy me] a little bit because what we're doing, yes you can compare it to "Drag Race," you can compare it to "Fear Factor" just as easily."
They continued, "I get a little annoyed because "Drag Race" was very trailblazing for the art of drag, but it unintentionally suppresses other kinds of drag, too." Adding, "It's making drag what can be shown to the masses so it almost waters down the culture of drag to me. We're going to be compared to them always but my intention was to really pave a different path to our show to prove that there are other avenues of drag and other ways to succeed."
It is clear that the Boulet's value the impact of "Drag Race," but don't enjoy the comparisons, as they look to give a platform to drag artists who wouldn't fit in as easily on RuPaul's show.