Jessica Lowndes Reveals Whether She'd Be Game For A 90210 Revival - Exclusive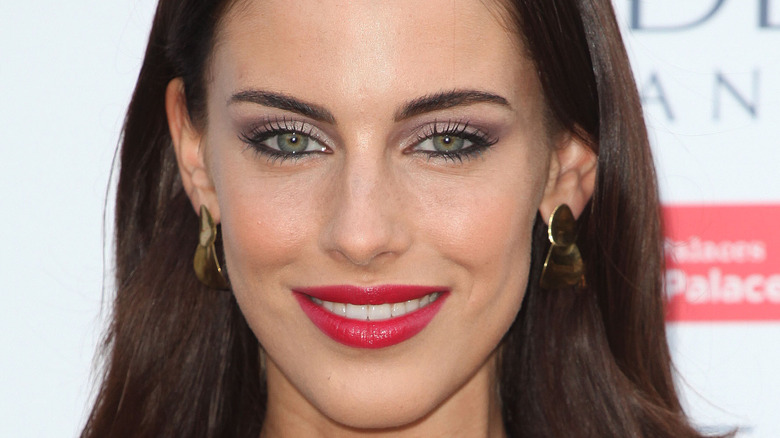 Featureflash Photo Agency/Shutterstock
Writers get to show their true talents when given the opportunities to explore new ventures, and Jessica Lowndes has proven this tenfold. Lowndes is a singer and actor, working on projects like "A Deadly Adoption" and "A Mother's Nightmare," but she's in recent years began writing, proving that she can pen a powerful script, too (via IMDb). Her most recent project, "Harmony from the Heart," was written by her, stars her, and was produced by her. She worked on the film's music to boot. 
Among the projects she's best known for is "90210," everyone's favorite late-2000s CW drama. In this series, Lowndes portrayed Adrianna Tate-Duncan, and here she got to use her singing chops, too. As explained by Bustle, Lowndes' "90210" character was "a mess." She wanted to become a professional singer, but she got in her own way at times. Of course, others got in her way, too, particularly by doubting her. From there, she was set up for failure, and became one of the most dramatic characters on the show (which, might we add, makes excellent television).
Luckily for us, when we sat down to chat with Lowndes recently, she dished not only on her many responsibilities in "Harmony from the Heart," but also if she'd ever be game for a potential "90210" revival series. After all, revivals and remakes are all the rage, as seen with the new "Sex and the City" series, "And Just Like That." 
Jessica Lowndes thinks a 90210 revival series would be 'so fun'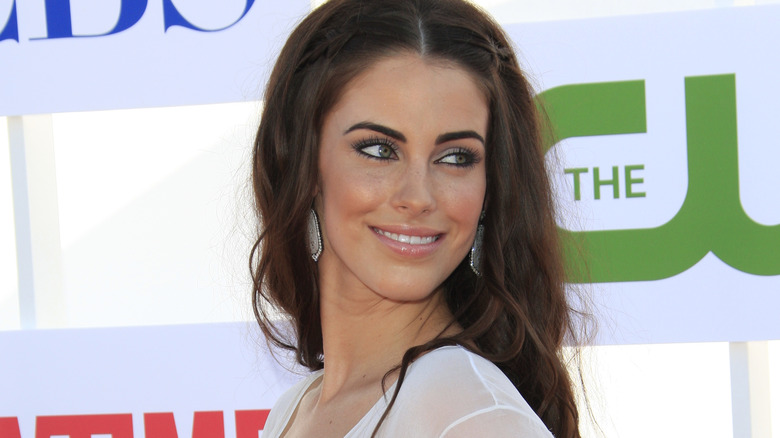 Phil Stafford/Shutterstock
Jessica Lowndes' career since "90210" has seen her evolving in powerful ways, but one can never fully turn their back on where they came from. When speaking on "90210," the "Harmony from the Heart" actress told us that she not only loved her time on the series, but also that the show allowed her to grow as a musician, too. "I wrote [music] for my character on '90210,'" she explained, which helped establish her music career. "There's a lot of music about to come out. I'm very excited," she teased.
Whether she would return to the series or not should be a no-brainer then. "Oh, that would be so fun. I would love it," Lowndes told us. "I don't know if that's even a thing or in the pipeline, but yeah, that was such a huge part of my life." She went on to add that she loves the "90210" cast "so much," and that the pandemic allowed them to reconnect in a beautiful way. "[W]e did a cast reunion video, which was really fun, and we all got to say 'hi' and get caught up. That was one of the conversations that was brought up, like, 'Oh, reunion show or reunion movie? That would be fun.'"
For now, though, Lowndes is focusing on her writing endeavors, both for the screen and musically. "My focus is all these writing endeavors and music stuff for right now, but never say never, you never know," she ultimately declared.
You can catch Jessica Lowndes in "Harmony from the Heart" on GAC Family.