Jeopardy! Fans Are Seeing Red Over This One Word Mayim Bialik Said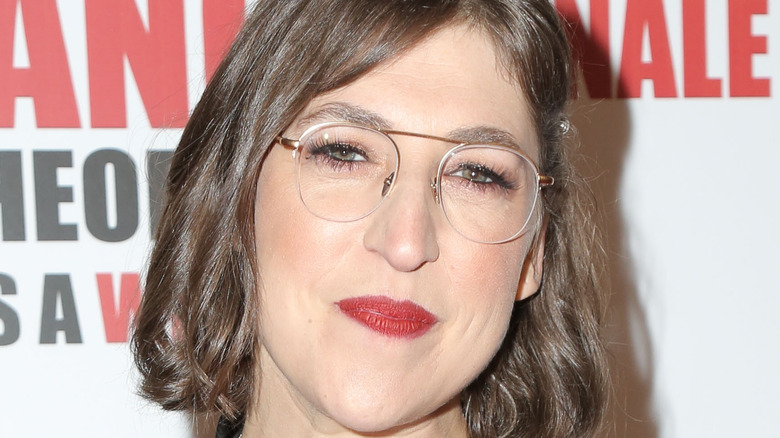 Kathy Hutchins/Shutterstock
Of all the game shows that have graced the airwaves over the decades, "Jeopardy!" is in a class of its own. Without a fancy set, complicated rules, or shrieking contestants, all that remains is a fast-paced game of trivia and a chance to accumulate thousands — or even millions — of dollars. Whereas shows like "The Price Is Right" and "Family Feud" has seamlessly changed hosts in the past, replacing the beloved Alex Trebek has been a long and difficult slog. 
For more than a year, fans have endured a dizzying revolving door of guest hosts, a scandal involving Mike Richards (via Vox), and a snub of LeVar Burton, who had campaigned for the job and was apparently not even on the shortlist, per Newsweek. The current situation has all-time "Jeopardy!" champion Ken Jennings and actress Mayim Bialik ("The Big Bang Theory") splitting hosting duties for the remainder of the season (via Entertainment Weekly). Although, not everyone is thrilled with the situation. Jennings isn't as charismatic as some of the other candidates, according to some critics. 
As for Bialik, she recently made one small change to the game that left some fans furious. 
Mayim Bialik made a controversial name change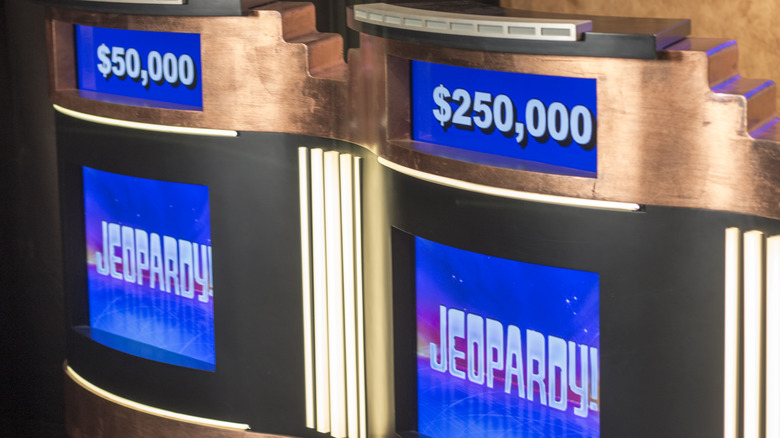 Ryan J. Thompson/Shutterstock
Mayim Bialik hosted the "Jeopardy!" episode that aired February 4, 2022. As the first segment of the game concluded, Bialik casually announced, "That's the end of Single Jeopardy! Double Jeopardy! is up right after this" (via Twitter). The word "single" was a startling change of terms, as the late Alex Trebek always referred to it as "the Jeopardy! round."
This addition didn't go unnoticed among devoted fans of the game. "They have taken so much away from this wonderful program," one viewer wrote on Twitter. "With a [year's] worth of trying to find a host, this woman comes in and tries to change things around. I no longer watch and this is just the latest reason why." Meanwhile, another fan poined out, "There's no such thing as Single Jeopardy....it's the Jeopardy round, and then Double Jeopardy where the amounts are doubled and which is also [a] play on words referring to a legal procedure..so stop it Blossom!"
However, other fans didn't seem to mind. "Wow, life is bad when worrying about what the millionaires are saying on Jeopardy is the highlight of your day!" said one fan, adding, "Your life is in Jeopardy if you care that much about TV. Go for a walk."