Lisa Vanderpump Reveals How She Is Really Doing Amid Her Serious Injury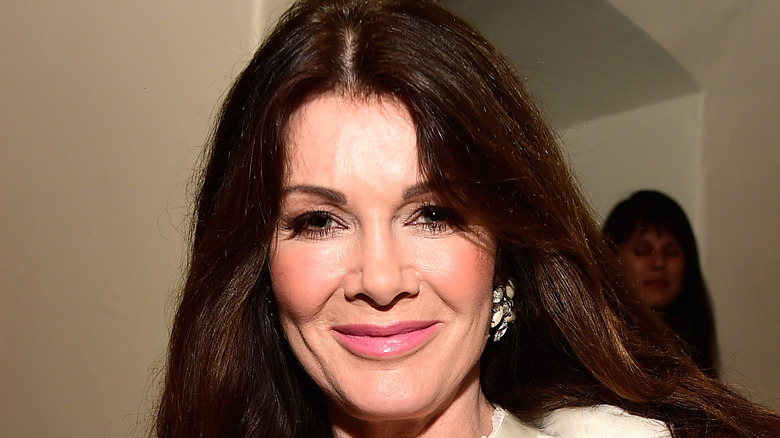 Frazer Harrison/Getty Images
"The Real Housewives of Beverly Hills" and "Vanderpump Rules" fans alike were shocked when horse-rider extraordinaire Lisa Vanderpump was badly injured after being thrown from her horse at the end of January 2022. As Page Six reported, the beloved reality star confirmed on Instagram that she'd broken her leg in multiple places and severely hurt her back after being bucked off her steed. However, staunch animal lover Vanderpump kept her head held high, confirming she was "doing much better after surgery!" The restaurateur also shared, "I am on the road to recovery! I will be back in the saddle of life soon!" 
However, doting husband Ken Todd admitted to TMZ that the keen horseback rider may never brave the actual saddle again. "I think maybe that was her last ride," he said. "I wouldn't let her ride again." Todd also made sure to note that the horse in question is typically wonderful to ride and had never acted up before. "I was there," he revealed. "When I saw her thrown off, I couldn't believe it. I was in shock. I ran over there, and she was just on the floor."
The "Vanderpump Rules" star was facing a recovery period of around eight to ten weeks, with physical therapy following thereafter. Vanderpump likes to ride at least a few times a week, so the incident was understandably devastating for her. However, it's going to take a lot more to stop the self-professed Queen of Beverly Hills in her tracks, as she recently demonstrated. 
Lisa Vanderpump is recovering in style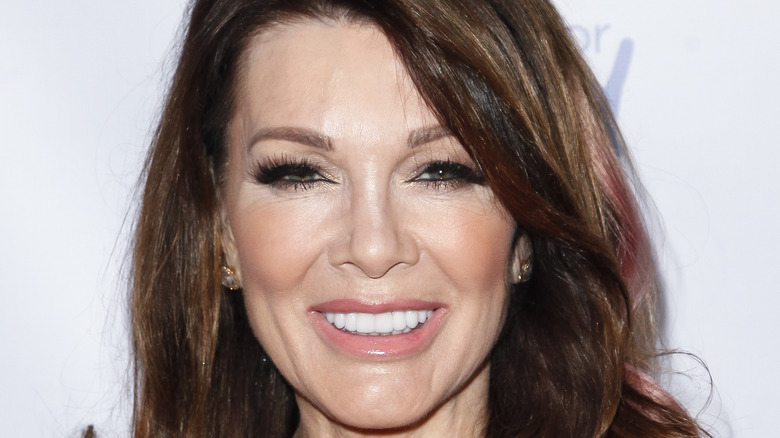 Tibrina Hobson/Getty Images
Lisa Vanderpump isn't letting a broken leg stop her from looking fabulous, as paparazzi shots obtained by The Daily Mail showcase. The "RHOBH" alum was spotted heading to a doctor's appointment and, although she understandably sported a cast on her leg and used a walker and crutches to get out of the car and move around, Vanderpump ensured her one good foot was properly presented in a stylish black stiletto bootie with a jewel-encrusted heel.
"I am doing so much better thanks to Dr. [Kenneth] Jung, and his brilliant talents as an orthopedic surgeon," she told the outlet. "It was such a devastating fall and break, I'm just so lucky and thankful that I didn't break my back." The Los Angeles transplant was briefly hospitalized after the accident with her beloved steed, HRH Prince Tardon, noting, "I'd been cantering and my beautiful horse fell, cut his gorgeous nose and I landed breaking my leg in four places."
As Vanderpump explained, "When the horse fell, he jumped over me after I landed on the ground." Thankfully, both the Queen of Beverly Hills and her loyal subject, Prince Tardon, are doing much better now. In fact, she's actually healing "ahead of schedule" thanks to "physio, massage, icing constantly and walking around on crutches." As the reality star promised, she won't be put out to pasture any time soon. Vanderpump added, "As they say in England, you can't keep a good woman down."