Debbie Matenopoulos Reveals Details About Her Devastating Fertility Journey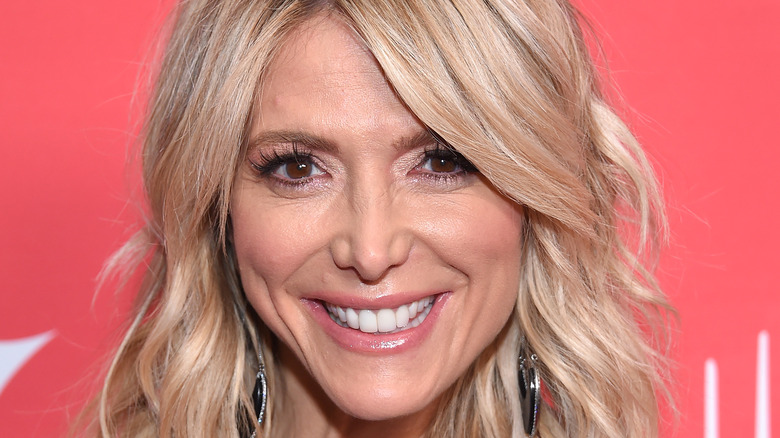 DFree/Shutterstock
Back in 2014, Debbie Matenopoulos, a former co-host on "The View," revealed to People that she had gotten married to photographer Jon Falcone in a secret ceremony in Greece in 2013 while shooting her first cookbook, "It's All Greek to Me." Shortly after, Matenopoulos discovered that she was pregnant. "I'd wake up in the middle of the night and chug orange juice and I've never liked orange juice! I'm a monster," Matenopoulos told People. In October 2014, Matenopoulos revealed that she had given birth to her first child, a daughter named Alexandra Kalliope Falcone. "There are no words to describe how overwhelmed with love and joy we are over our beautiful little miracle," Matenopoulos t. "This is the most incredible experience I have ever had in my life, and I am so excited to be a new mom."
Matenopoulos spoke about being a new mother in a clip from the Hallmark Channel's Home & Family talk show. "I've learned that it doesn't have to be perfect, and it's not going to be perfect," Matenopoulos said, per People. "I think, new moms, we want everything to be exactly so, and it's just not gonna be."
Since giving birth to her daughter, though, motherhood has been an incredibly difficult journey for Matenopoulos.
Debbie Matenopoulos has suffered nine miscarriages since giving birth to her daughter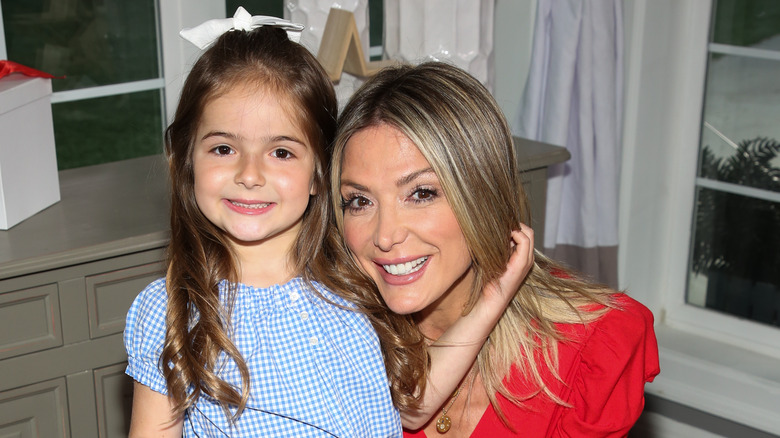 Paul Archuleta/Getty Images
On Tuesday, Debbie Matenopoulos opened up about her difficult fertility journey during an appearance on the "Allison Interviews" podcast. While speaking with Allison Kugel, Matenopoulos revealed that she had suffered nine miscarriages since she gave birth to her daughter in 2014. "I was fortunate enough to be able to have [my daughter] Alexandra, but unfortunately, and I have not talked about this before, but after Alexandra I had such a hard time staying pregnant. I had nine miscarriages," Matenopoulos told Kugel, per Entertainment Tonight Canada.
Matenopoulos also revealed that she spent years trying to conceive a second child. "I was pregnant for, like, five years straight and no one knew except my stylist that I was pregnant. I would lose them, always. The first three were really hard, and then after that I got to a point where I was like, 'Is this a joke? Really?!'" Matenopoulos said.
The former "View" co-host also recounted an especially tragic miscarriage that she suffered just one day prior to hosting the Golden Globes red carpet for "The Insider." "Probably the worst one for me was when I was about four months pregnant at that point, and I had to host the Golden Globes red carpet for 'The Insider'. I had the D&C [dilation and curettage] on Saturday and then I had to host the Golden Globes on Sunday," she revealed.