Pete Davidson Just Joined Instagram And Already Has A Surprising Celebrity Follower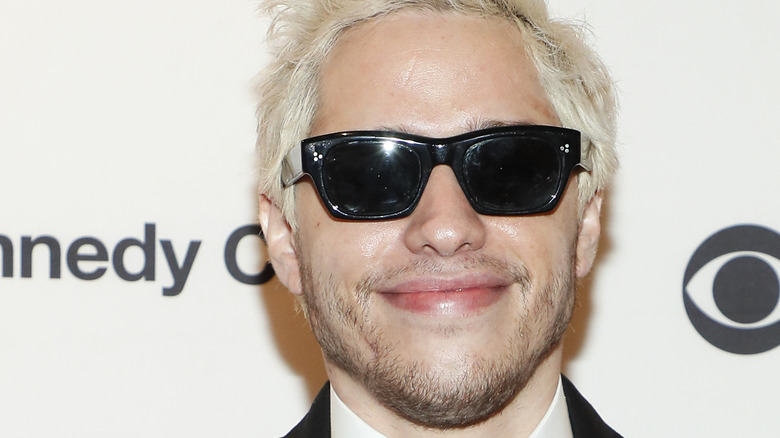 Paul Morigi/Getty Images
Pete Davidson is that rare celebrity who stays away from social media. In 2020, he said about the likes of Twitter and Instagram, "I don't think it's good for anybody, but especially anybody who [has] a job around this stuff, because you see every comment" (via The Blast). In fact, when the comedian's friend Bob Saget died, Davidson used a friend's social media to share a tribute to the star since he did not have his own.
To be fair, Davidson has dabbled on Twitter and Instagram over the years, but always ends up deleting his accounts, according to Page Six. For example, in 2018, one of the actor's posts concerned many of his fans, which led him to swear off social media. "I really don't want to be on this earth anymore. I'm doing my best to stay here for you but I actually don't know how much longer i can last. all I've ever tried to do was help people. just remember I told you so," he wrote.
But recently, the "SNL" cast member, who has spoken openly about his struggles with mental health, has been at the receiving end of some serious trolling by his girlfriend Kim Kardashian's ex, Kanye West. Could his plan to mount a fight be why he just rejoined Instagram?
Pete Davidson has not yet posted anything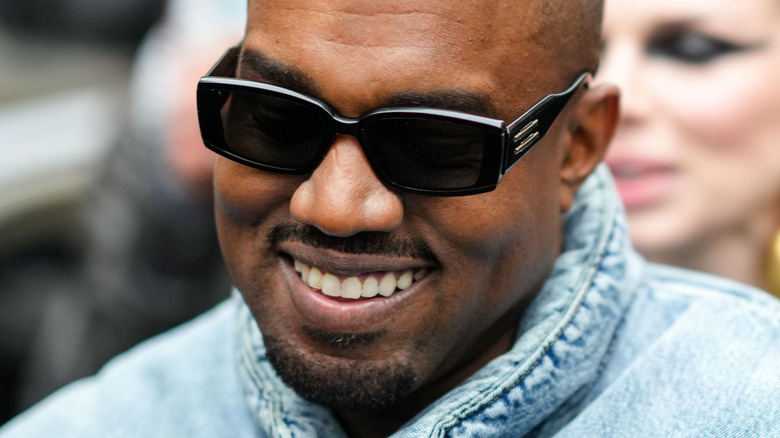 Edward Berthelot/Getty Images
Although Davidson's Instagram account, which is verified and under the handle @pmd, has not yet posted anything, he already has 1 million followers — and counting. It's one of those followers in particular that has people buzzing, because the person is none other than West, who has lashed out at Davidson via his own account several times in recent weeks (via Page Six). West, who goes by Ye now, posts about the man dating the mother of his kids seemingly daily, although he later deletes some of his posts.
In one post that is still on his Instagram at time of writing, Ye captioned a video he shared of Davidson performing a sketch about him on "SNL," "This is not harassment This is payback." Ye also used Instagram to voice his anger that the comic has made fun of the rapper's own mental health struggles (via Fox News).
At time of writing, Davidson was only following two accounts, including Kardashian's and actor Sebastian Stan's.