The Real Reason Aubrey Plaza's Parks And Recreation Character Exists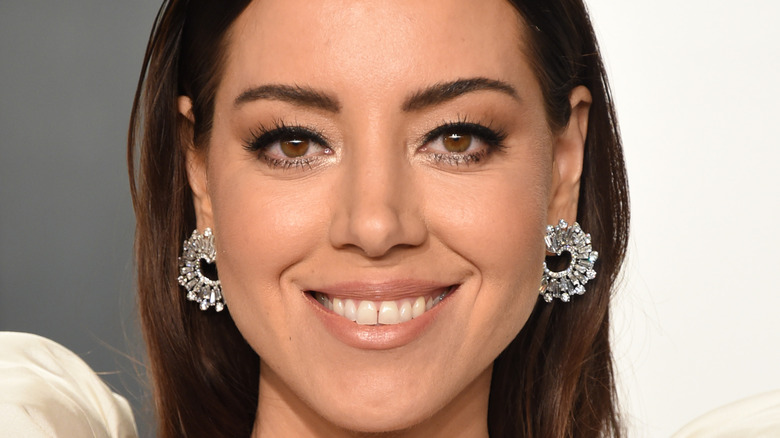 John Shearer/Getty Images
In a series loaded with fan favorite characters, from Leslie Knope herself to the original Zaddy, Ron Swanson, April Ludgate really stood out. The resident moody teen of the Parks department, she lit up every episode of "Parks and Recreation" with her inimitable wit and unwillingness to do anything beyond what was strictly required of her.
Buzzfeed lists 21 of April's best moments, but they're too numerous to count. HelloGiggles even reckons she was a better role model than Leslie. For actor Aubrey Plaza, though, the role was both a blessing and a curse. People came to associate her so closely with April that Plaza found it difficult to branch out from "Parks and Rec" once the series ended.
As she told Business Insider, "I don't want any role to ever define me. Being on a television show for seven years was the greatest gift that was ever given to me and I wouldn't change it for a second. But I think moving forward, it's very important to me for people to not associate me so heavily with the characters that I play."
Although Plaza completely understands why everyone loves April so much, she shared, "It's always a challenge to remind people that I can play many different characters and not just one kind." As it happens, though, the actor was the only choice to play April for one very important reason. 
Aubrey Plaza and April Ludgate were one and the same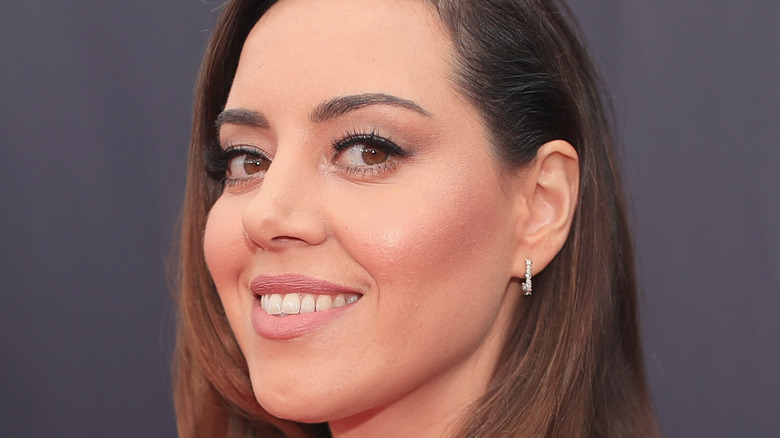 Christopher Polk/Getty Images
Maybe the reason Aubrey Plaza and her most famous character, sarcastic, reluctant employee April Ludgate, are so interchangeable is because one doesn't exist without the other. As casting directors Allison Jones and Ben Harris revealed during an appearance on the "Parks and Recollection" podcast, creator Mike Schur actually invented a character for Plaza because he was so taken with the young actor (via Cheat Sheet).
Schur dreamed up the show alongside "The Office" creator Greg Daniels, with Amy Poehler cast first, in a total Leslie Knope move. Plaza wasn't really established at the time, having cut her teeth in New York's late 2000s stand-up comedy scene. As Jones recalled, "[Comedy writer] Chris Thompsons at the time said, 'I like that girl, she's funny.'" 
The team was casting for Edgar Wright's cult hit "Scott Pilgrim vs. the World" (in which Plaza would go on to play the hilariously snarky Julie) and, as Jones explained, "We sent her first to Mike Schur, I believe, to say, 'This is somebody interesting, Mike.' Mike was willing to meet people and write them parts." Naturally, upon meeting Plaza, he knew she had to be a part of "Parks and Rec" 
Funnily enough, she landed several major roles in that one week, "because she was so special." As a result, "That's the story of Aubrey Plaza," and, for better or worse, "She's no different now than she was that first day."