Did Aaron Rodgers Hint At His Split With Shailene Woodley Before The News Broke?
Quinn Harris/Getty Images
Although they had a whirlwind romance, some were surprised that NFL quarterback Aaron Rodgers and actress Shailene Woodley have broken off their engagement. "It was an amicable split; it just wasn't working," a source told People. "They're very different people with busy careers and there were obstacles that they couldn't surmount. They will remain friendly; there's no bad blood and no drama. It just didn't work out for them."
The couple started dating in July 2020, and in February 2021, Rodgers announced that he and Woodley were engaged. The "Big Little Lies" star admitted that their relationship was fast-tracked due to the pandemic. "Starting a relationship where you immediately move in with someone — because it's a pandemic and you can't just get on a plane and go back and forth on weekends—taught us a lot about each other very quickly. We jumped in headfirst and got some of the sticky bits out of the way early," she told Shape, adding, "But I have the perspective that I would have met Aaron in any context, any space in time, because I feel we were meant to be together."
Things got complicated, however, once the football season began, with an insider telling InTouch that "While Shailene is supportive of Aaron's career, he put football first and they were barely spending any time together." And it looks like Rodgers might have even hinted at the breakup before it became public.
Aaron Rodgers hinted at 'highs and lows' both on the field and off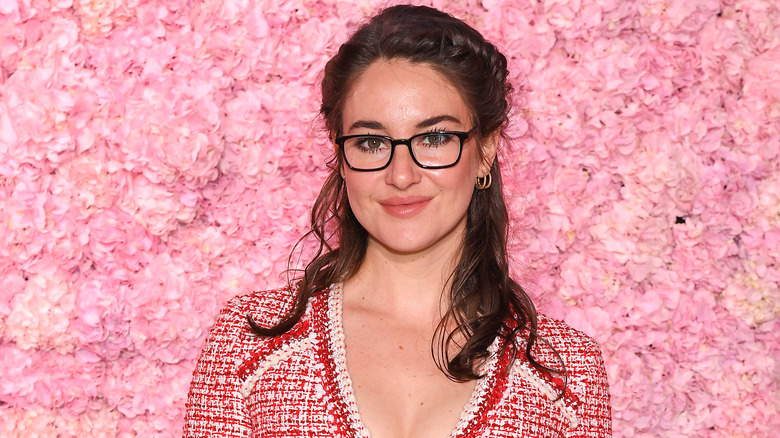 Pascal Le Segretain/Getty Images
Aaron Rodgers might have hinted about trouble in paradise with Shailene Woodley before the news became public. "Extremely grateful for my life. 17 years worth of incredible memories and lifelong friendships forged because of this game." Rodgers wrote on Instagram, "I'm thankful for all the highs and lows this year and the growth opportunities on and off the field. Thank you for all the love and support."
While Rodgers did have a tough NFL season — sparking controversy after he misled people into believing he had received the COVID-19 vaccine and later testing positive for the virus — people were intrigued that he alluded to "highs and low" off the field as well. According to InTouch, Rodger's dedication to his football career left Woodley feeling that he "neglected their relationship. Neither of them was happy." In addition, although Woodley told the Green Bay Packers quarterback was reportedly getting "cold feet" about marriage and the couple just "couldn't make it work," a second insider revealed. "There were too many obstacles. They're both adults and decided to part amicably."