The Surprising Reason Steve Harvey Inspired An Actual University Legal Course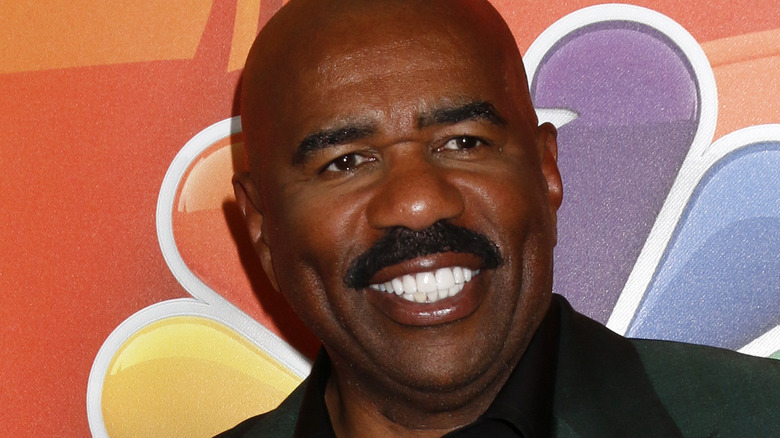 Kathy Hutchins/Shutterstock
Steve Harvey is a world-famous comedian and the long-running host of the hit game show "Family Feud." His career has seen him take on several roles — from host to producer, Harvey does it all. He even landed a new and exciting television job.
According to Good Housekeeping, Harvey is bringing his charisma and comedy to fans' TVs with his own legal show. In the courtroom, "Judge Steve Harvey" hears out various cases, and the winning party is awarded money from the show's production team. A statement from the show read, "all awards/judgments are paid by production."
Sure, Harvey isn't a real judge. He doesn't have a law degree, but he brings his personality to the table, and that seems to be enough. He told TV Insider, "I knew I had to just be myself. Most judges are interested in the law: These are the facts, and that's it." Harvey revealed his alternate plan, saying, "I'm going to dig up the story behind why people came to court versus what they're in court for. I lean on decades of experience dealing with all types of situations and people, and I rely on my street-savvy, common sense, and humor to get it done."
While Harvey may not be an actual judge, he has inspired a real-life law course.
If you're a law student in Atlanta, you can take a course on Steve Harvey's life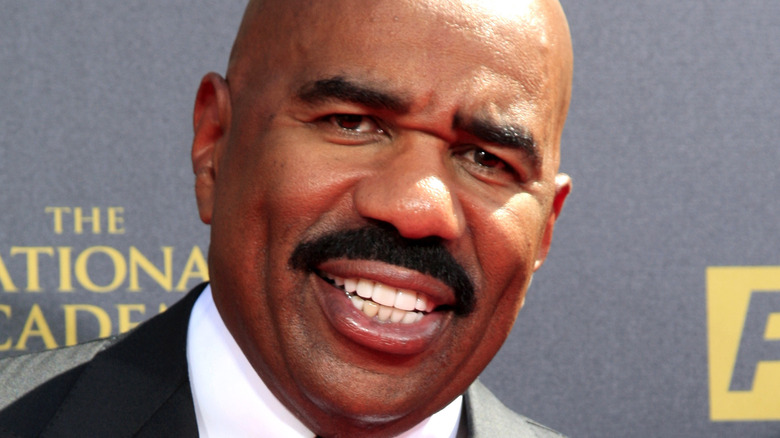 Joe Seer/Shutterstock
Georgia State University is offering a new course in its legal department. This isn't any regular legal course; this class is dedicated to the life and career of Steve Harvey.
The course has been put together by Mo Ivory, "a former V-103 and WAOK host [who is] a passionate advocate" for Georgia citizens, per Black Enterprise. She's teamed up with the university to teach the course on Atlanta's own Harvey. The class size is small, only open to 32 students in their second or third year of law school. She told The Atlanta Journal-Constitution, "I want to keep the conversations intimate."
In prior classes, Ivory has taught about other Atlanta celebrities, like "The Real Housewives of Atlanta" alumna Kandi Burruss and rapper/businessman Ludacris.
According to GSU, Harvey is excited to have his life at the center of a law school course. He said: "I am grateful that my career was chosen to be the focus for this course. I am engaged on so many projects from television to business deals and everything else in between." The star noted that thanks to his team and chief legal officer, his "interests are protected with each new venture. I want all aspects of my career to be used to educate the next generation of entertainment lawyers," Harvey concluded.