The Real Reason Suzanne Somers And Joyce Dewitt Didn't Speak For 30 Years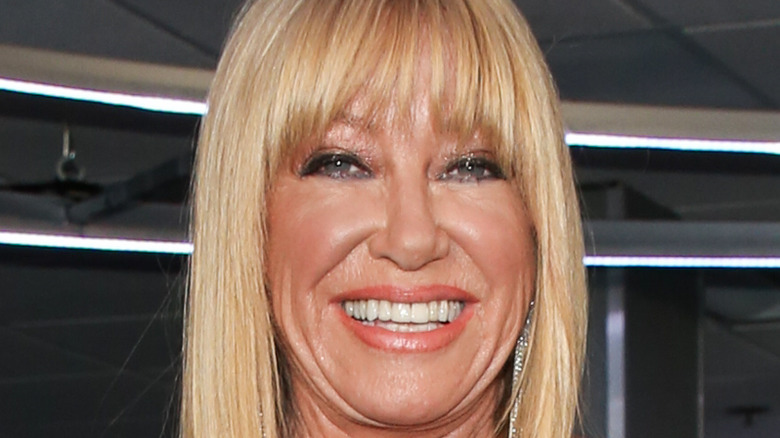 Paul Archuleta/Getty Images
In the 1970s, there were few shows more popular than "Three's Company." Premiering on ABC on March 15, 1977, the show followed Jack Tripper (John Ritter), Janet Wood (Joyce DeWitt), and Suzanne Somers (Chrissy Snow), three roommates pretending that Tripper was a gay man in order to placate their landlord, Mr. Roper (Norman Fell) (via LancasterOnline).
Much of the show's comedy came from misunderstandings, particularly ones resulting from a straight man having to share an apartment with two attractive women. While some wondered if there was anything going on between the stars offscreen, both Somers and DeWitt were otherwise coupled during their time on the show (via Outsider). Ritter, on the other hand, might have had some "Three's Company"-style fun with the show's guest stars.
When DeWitt appeared on Somers' show "Breaking Through" in 2012, 30 years after "Three's Company's" conclusion, DeWitt was asked about any on-set romances — or lack thereof. DeWitt replied, "Quite frankly, I didn't know and I didn't think so ... But years later, I found out there was some hah-hah (funny stuff) going on." DeWitt wouldn't name names, but said, " ... I think Jonathan and a lot of our guest stars. I didn't know," adding, "I didn't know until years later ... But I did hear some stories and I was in shock. Cause they were really discreet. I didn't know."
Though they primarily discussed their time filming with Ritter, this meeting between the two women marked a more prominent occasion: It was the first time they had spoken in almost three decades.
A 30-year reunion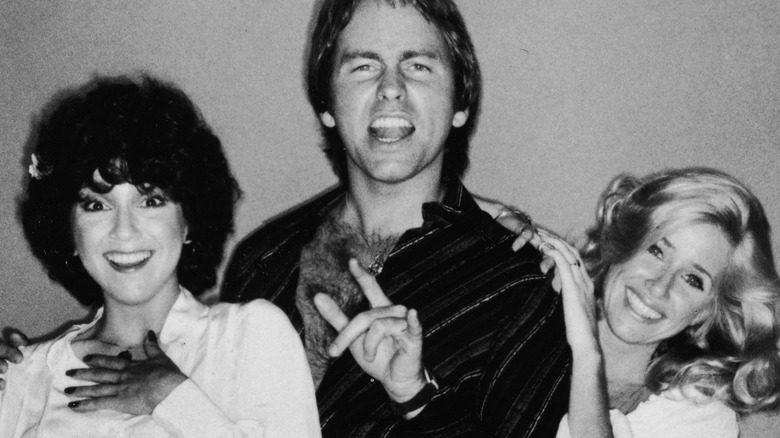 Hulton Archive/Getty Images
Joyce DeWitt's appearance on Suzanne Somers' show marked the first time the two were face-to-face since Somers left the show after five seasons (via Best Life). Prior to the show's sixth season, Somers, who was proud of her "Three's Company" character, approached the producers asking for the same salary as her co-star, John Ritter.
"So, we went in to renegotiate for year six because we had to, my contract was up," Somers recalled in 2020. "And they fired me. They fired me for asking to be paid commensurate with the men. ... They need you as the example so no other woman in television will get uppity and think that they could ask for parity with men." Although Somers was simply asking for fair pay for her work, she was painted by many as the villain, and pushed aside by the crew and her cast mates.
"They painted me as she's trying to ruin the show," Somers said. "So, I never talked to anybody on that show ever again. Ever again." At least, until she and DeWitt finally reunited, decades later, and were able to mend fences.
"We had very different approaches to our careers," DeWitt explained of the disconnect between her and Somers. "We had very different needs. I did not have a child that I was supporting on my own. I didn't have a business head, so I didn't understand someone who did."