Why Suzanne Somers Is Proud Of Her Three's Company Character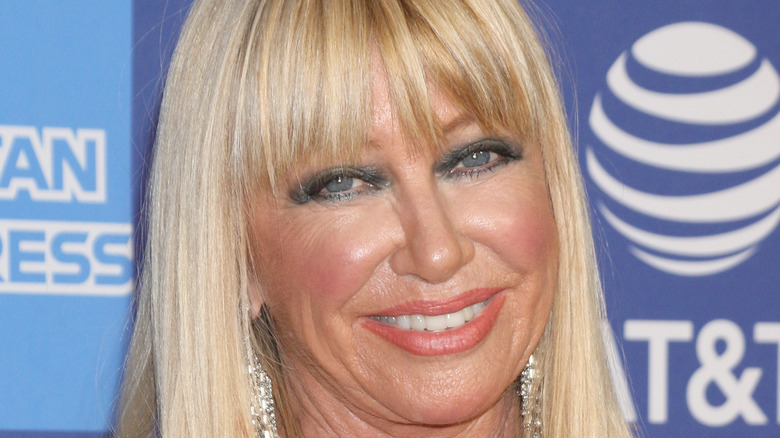 Kathy Hutchins/Shutterstock
The Hollywood tale of Suzanne Somers being fired from the hit ABC sitcom "Three's Company" in its fifth season is the stuff of behind-the-scenes television legend at this point. 
Somers starred with John Ritter and Joyce DeWitt on a slapstick sitcom that was ahead of its time, dropping sexual innuendos galore while telling the life stories of a trio of 20-something roommates in Southern California.
Ritter's Jack Tripper was the man about the house — since "Three's Company" was based on the 1970s British sitcom, "Man About the House" — and the cooking student who would eventually become a gourmet chef. 
DeWitt played Janet Wood, the most sensible of the three, who worked in a flower shop. And Somers was the sitcom's blonde bombshell, playing sweet and sexy Chrissy Snow to perfection.
She was also the show's breakout star, so, when it came time to renegotiate her contract, she asked to be paid the same as Ritter, which meant a jump from $30,000 an episode to $150,000 an episode, according to The Hollywood Reporter. 
Somers was flatly told no but worked out the rest of her contract via cameo appearances of Chrissy making phone calls to her roommates from her hometown (via Outsider). By the next season, she was replaced. 
Still, four decades later, Somers can look back fondly at that time.
Suzanne Somers looks back fondly at her time on Three's Company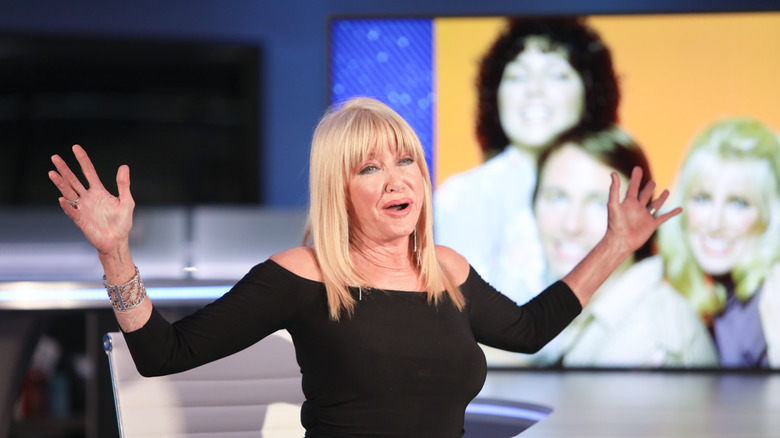 Paul Archuleta/Getty Images
Despite how Suzanne Somers' time playing Chrissy Snow on "Three's Company" came to an end, the actress can look back on that time of her life with a smile — and is especially proud of the role she played, one of the most memorable sitcom characters of the 1970s. 
"I am really proud of creating that dumb blonde cause she had a moral code," she told Yahoo! News. "She was lovable."
Somers is not only proud of her character, but she is also proud of herself for taking a stand for equal pay when few women did in Hollywood, calling herself the "first feminist" to do so.
The actress, who went on to star in a more wholesome sitcom, "Step by Step," from 1991 to 1998, still marvels at how big of a mistake the show made by firing her.
"I don't know how much money they lost when they broke up that chemistry but I think it was in the billions," Somers told Yahoo! News. "I hear it all the time to this day: 'I never watched again when you weren't there.'"