Everything We Know About Brad Pitt's New Lawsuit Against Angelina Jolie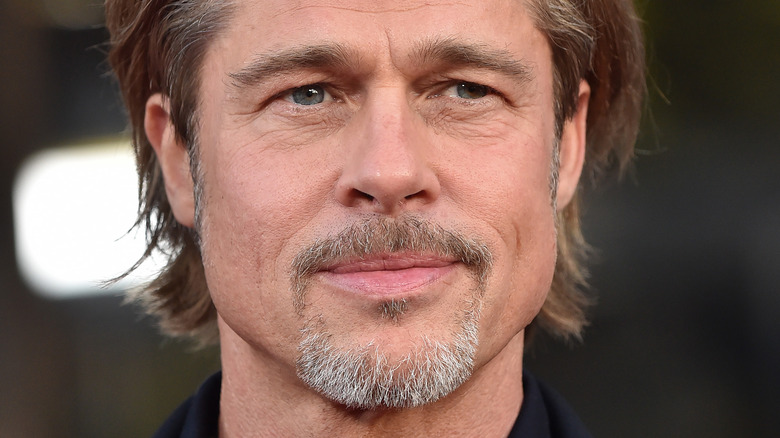 DFree/Shutterstock
There is clearly no love lost between Brad Pitt and Angelina Jolie. The mom of six filed for divorce from the actor in 2016. They officially split in 2019 and yet, the two exes continue to fight over custody of their kids (via Today). Jolie told The Guardian in 2021, "I'm not the kind of person who makes decisions like the decisions I had to make lightly. It took a lot for me to be in a position where I felt I had to separate from the father of my children."
Apparently Pitt doesn't take the decision to sue his former spouse lightly as, well, he is still doing it three years after their divorce was finalized.
Before we dive into the lawsuit, let's take a walk down Hollywood memory lane, shall we? Remember back in 2014 when the two glamorous stars got married in France? The "Mr. and Mrs. Smith" actors said "I do" at the Chateau Miraval, a vineyard, which according to the BBC, they bought a stake in years before in 2008. Pitt now alleges in his lawsuit that Jolie sold their interests to billionaire Yuri Shefler without his permission (via Newsweek).
Is Angelina Jolie punishing Brad Pitt?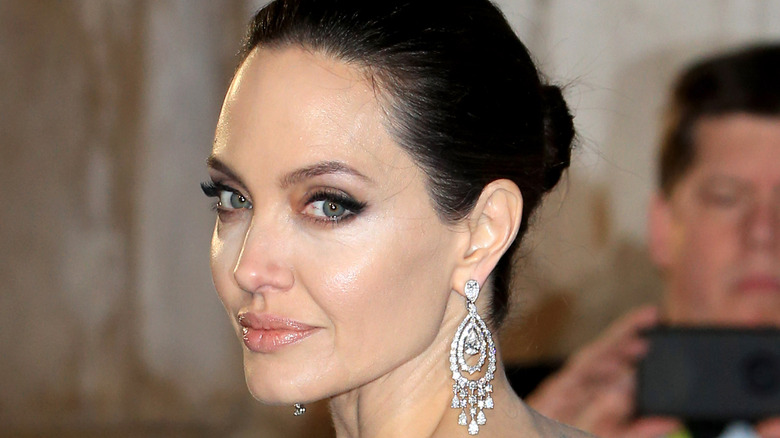 Cubankite/Shutterstock
Pitt is asking for monetary damages and for the sale to be considered void in the new suit (via Newsweek). The actor further noted that the former couple had a "mutual understanding" about first consulting one another before selling a stake in the property, valued at $164 million. According to Page Six, while Jolie may not have maintained a personal affection for Chateau Miraval, the vineyard, where the couple at one point planned to bring up their family, is "Pitt's passion."
In fact, Pitt's lawsuit goes so far as to allege Jolie may have been twisting the knife into the wounds of their contentious divorce by selling her stake in the French property. "She sold her interest with the knowledge and intention that Shefler and his affiliates would seek to control the business to which Pitt had devoted himself and to undermine Pitt's investment in Miraval," the suit says.
It goes on to claim, "Jolie seeks to recover unearned windfall profits for herself while inflicting gratuitous harm on Pitt. Jolie long ago stopped contributing to Miraval — while Pitt poured money and sweat equity into the wine business. Jolie seeks to seize profits she has not earned and returns on an investment she did not make." 
The star further says he should have had the right of first refusal to purchase the property.