Jennifer Aniston's Connection To Days Of Our Lives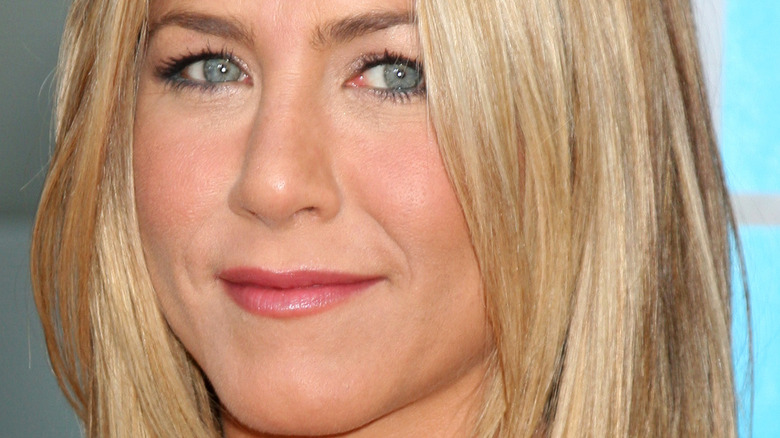 Kathy Hutchins/Shutterstock
Jennifer Aniston is best known for playing the part of Rachel Green in NBC's smash hit sitcom "Friends." The show skyrocketed Aniston and her co-stars, Lisa Kudrow, Courteney Cox, David Schwimmer, Matt LeBlanc, and Matthew Perry to fame seemingly overnight. Each character on the show was hilarious and unique, including Rachel's close friend Joey, an actor who eventually lands a role on the soap opera "Days of Our Lives," per She Knows Soaps.
Over the years, multiple members of the "DOOL" cast made appearances on "Friends," including Matthew Ashford (Jack Deveraux), Roark Critchlow (Mike Horton), Kristian Alfonso (Hope Brady), Kevin Spirtas (Craig Wesley), Alexis Thorpe (Cassie Brady), Kyle Lowder (ex-Brady Black, Rex Brady), and Farah Fath (Mimi Lockhart).
Of course, Aniston's connection to "Days of Our Lives" goes much deeper than working with some of the cast members during her time on "Friends." In fact, the actress' father plays one of the most beloved characters on the show.
Jennifer Aniston's father plays Victor Kiriakis on DOOL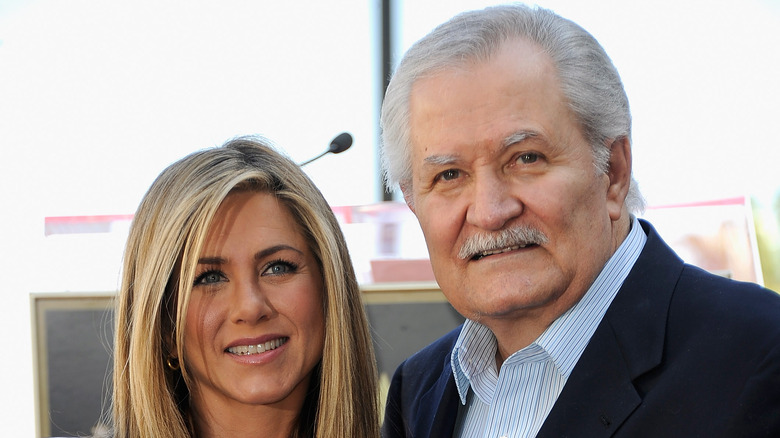 Frazer Harrison/Getty Images
According to Wide Open Country, Jennifer Aniston made a name for herself in Hollywood thanks to roles in "Friends" and other television shows and movies. However, she may have been inspired by her father, John Aniston, who has spent decades portraying the character of Victor Kiriakis on "Days of Our Lives."
Over the years, John has gushed over his daughter's acting ability. "Jennifer is a natural talent," the "DOOL" star said back in 1990. "There are certain things you can learn in this business, and there are certain things you can't learn. The comic instinct that she has is unerring. That's her greatest asset," he added. However, while John and Jennifer worked briefly together on "Search for Tomorrow" when she was a teenager, the actress has never appeared side by side with her famous dad on the soap. Back in 2015, John revealed it would be "cute" for his daughter to appear on the show, and even suggested that she hold the part of a Kiriakis staff member (via Glamour).
Meanwhile, Jennifer was said to "put her foot down" when it came to John returning to the "DOOL" set during the COVID-19 pandemic (via PinkVilla). She reportedly persuaded her father to ask producers to film his scenes from his own home in an attempt to keep him safe, and production allegedly agreed due to a little influence from the A-lister.