The Real Reason Priyanka Chopra Says She Got A Nose Job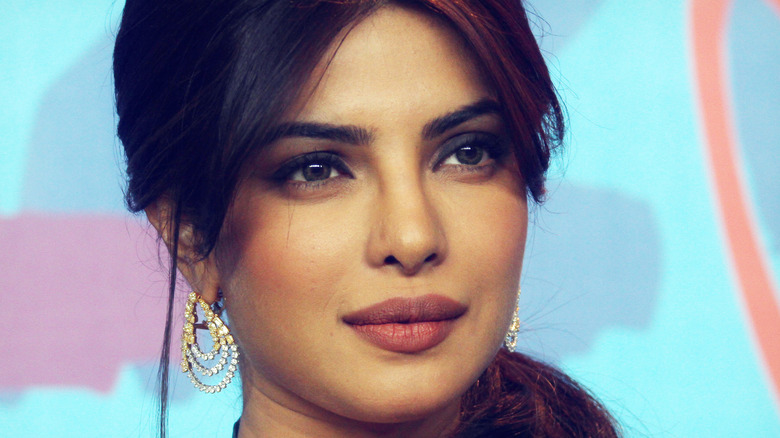 Denis Makarenko/Shutterstock
Bollywood and Hollywood star Priyanka Chopra underwent her first nose job after she was crowned Miss World in 2000, according to The Indian Express. Even though she's been referred to as India's version of Beyonce in some circles, the path to global success was not always easy for her. Her nose job, an unsuccessful one, actually made things harder. 
Chopra lost out on two job opportunities because of the procedure, according to My Imperfect Life. Unfortunately, people were not kind about the situation. She said that she was even cruelly dubbed "Plastic Chopra" by a subset of the media (via People). The actor landed her first film credit in 2001, according to her profile on IMDb. The rest is history. Clearly, she overcame the situation, which she opened up about in her book, "Unfinished." 
"My career, a career based so much on physical appearance, seemed to be over before it had even really started," she wrote, according to Insider. The memoir also details the real reason she underwent her first, life-altering nose job. It is likely not what you'd expect.
Priyanka Chopra's first nose job was an accident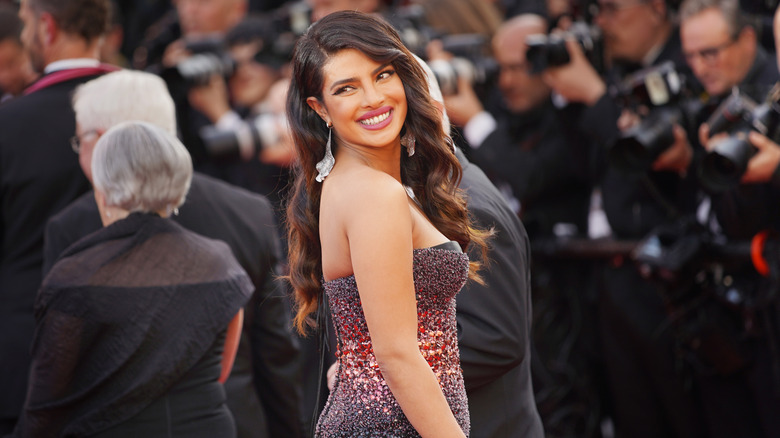 Denis Makarenko/Shutterstock
You might be thinking that Priyanka Chopra felt insecure about her nose or was pressured into modifying it to make it as an actor. A director actually did once advise her to "fix" certain things about her appearance if she wanted to pursue a career in front of the camera, but this was not why she underwent her first nose job. In her book, the movie star revealed that the surgery that changed her nose was only supposed to remove a polyp in her nasal cavity, according to Elle.
A few months after winning her Miss World title, Chopra experienced difficulty breathing. She learned that it was as a result of a benign growth in her nasal cavity, which needed to be removed surgically. According to Insider, the routine procedure turned into a bad nose job when the doctor accidentally shaved the bridge of her nose and caused it to collapse. Chopra said she was horrified by the results of the procedure. "My original nose was gone. My face looked completely different. I wasn't me anymore," she reflected in the book.
Although the actor spent the next few years going through more procedures to fix the bad nose job that she never asked for, she eventually made peace with the slightly different nose she now has, per My Imperfect Life.