If You're A Capricorn, This Cocktail Is A Must-Try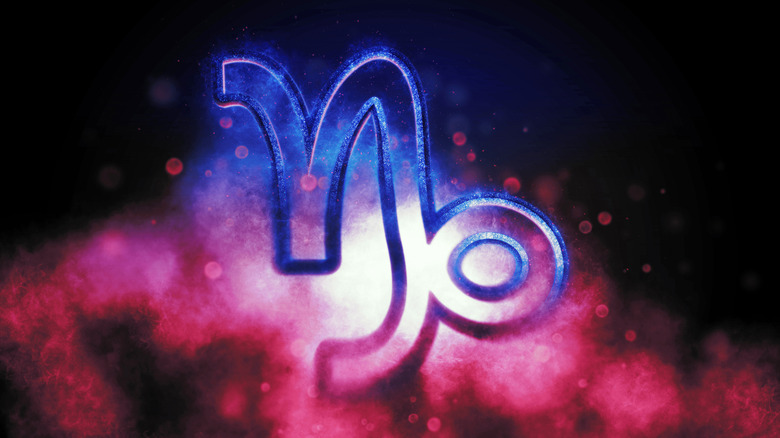 Allexxandar/Shutterstock
Many of us get very excited about a good cocktail, and who can blame us? While others may prefer a glass of ice cold, dry pinot grigio and many others always go for their favorite IPAs or blonde ales, we prefer a sometimes sweet, inventive blend of liquor with other surprising components. And we're not alone: As per The Independent, a fifth of alcohol drinkers choose cocktails over wine and beer. With the ubiquitousness of top-notch cocktail menus at most restaurants, that trend seems like it's only growing. 
That being said, while many of us get very excited about a creamy, energizing Irish coffee, a classic dirty martini (extra olives please!), or even a refreshing Bloody Mary for brunch, sometimes choosing your cocktail can be a bit tricky. There's just so many amazing options to choose from – and we're the kind of cocktail lovers who want to try it all. Thankfully, we can always turn to the trusty zodiac for a bit of help.
While it may seem a bit unclear where the zodiac comes into play when talking about cocktails, astrology can serve us well in any aspect of life — mixology included. If you're already well into the zodiac, you probably know that your sun sign is indicative of your inner spirit, or the energy that drives you forward year after year (via LiveAbout). If you're a Capricorn, using your sign to choose the best cocktail for you will make sure you find a match for your ambitious, elegant streak.
Any Capricorn will appreciate a Negroni's understated elegance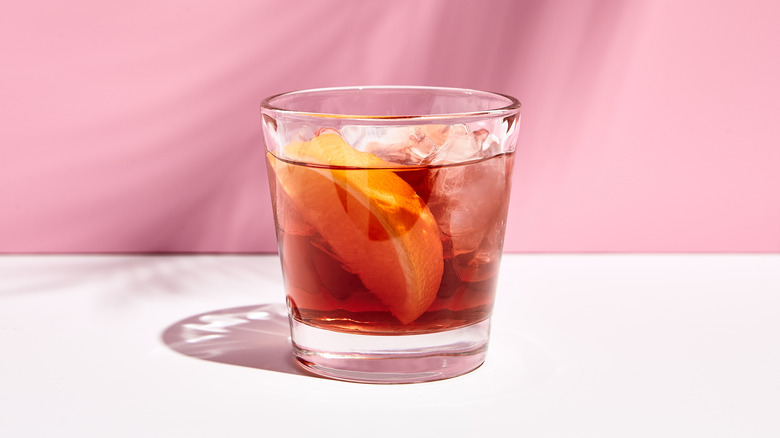 Ryzhkov Photography/Shutterstock
Capricorns are known as the most goal-oriented zodiac sign, filled with supercharged energy that propels them through life with a smile on their face and a downright cool demeanor that sets them apart. Many do not realize that Capricorns are earth signs, meaning they are in touch with the natural world. This lends this sign its pragmatism, and their tendency to stop themselves from being too lofty. This doesn't mean the sea goat sign isn't fun, hilarious, imaginative, or creative. As Allure explains it, Capricorns also have a rebellious aspect few see coming. Capricorn signs can actually be quite fun-loving, and the balance they strike between serious and spirited is a sight to behold.
The best cocktail for any Capricorn is definitely the Negroni, a classic Italian drink that combines gin, vermouth rosso, Campari, and an orange peel for a sharp, citrusy kick. Served over ice, this drink is the epitome of understated yet refined, and its Amalfi Coast flair will make you feel like you're in the middle of a golden age Italian film. This is the perfect cocktail for any Capricorn because this sign has a special appreciation for the high life, yet also enjoys keeping things minimal and low-key. Negronis are always elegant, never overly sweet or syrupy, and will never feel too decadent. Capricorns love the classics — those Ray-Bans they've worn for years and perfect Levi's — and will enjoy a cocktail that's just as timeless as they are.