The Heartbreaking Death Of Bernie Madoff's Sister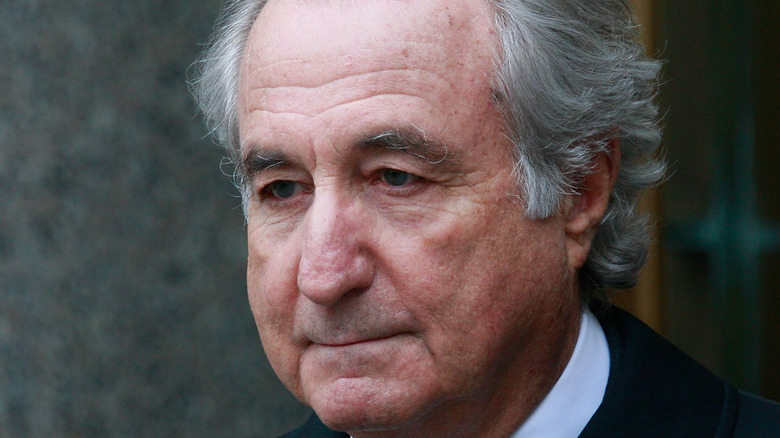 Mario Tama/Getty Images
Bernie Madoff's sister, Sondra Wiener, 87, was found dead in her Florida home, according to the New York Post. The sister of the late fraudster and financier was found along with her husband Marvin Wiener, 90, of what authorities are investigating as a murder-suicide. 
This is just the latest in a string of tragedies that have befallen the Madoff family since Bernie Madoff was arrested for running the largest Ponzi scheme in 2008. After pleading guilty in 2009, Madoff died at the age of 82 in prison while serving his 150-year sentence. Then, in 2010, Madoff's son, Mark, died by suicide on the second anniversary of when his father was arrested. He was 48, according to the New York Post. 
It was Mark and his younger brother, Andrew, who turned their father over to authorities, which resulted in his arrest. Andrew died in 2014, also at the age of 48, from mantle-cell lymphoma, according to The New York Times. In a 2013 People interview, Andrew said that their father's scandal "and everything that happened killed [his] brother very quickly," and it was "killing [him] slowly." While it's unclear if the apparent murder-suicide of the Wieners is directly related to Madoff's scandal, the couple were affected by the 2008 Ponzi scheme and reportedly lost $3 million. 
If you or anyone you know is having suicidal thoughts, please call the National Suicide Prevention Lifeline​ at​ 1-800-273-TALK (8255)​.
Authorities are investigating an apparent murder-suicide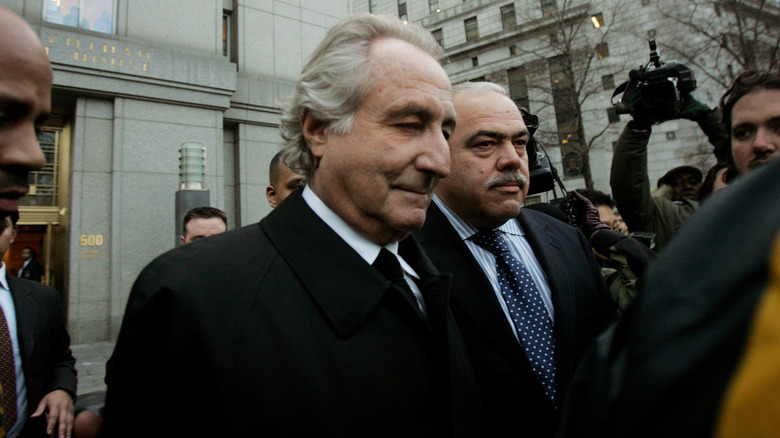 Hiroko Masuike/Getty Images
Before Bernie Madoff was arrested, the New York Post reports that he and his sister, Sondra Wiener, were close. Allegedly, Madoff even sent her one of the five Christmas Eve packages with expensive heirlooms inside after he was arrested in 2008, and Sondra and her husband, Marvin, lived near Madoff's Palm Beach home before having to downsize in 2009 after losing millions. 
Even after Madoff's death in 2009, the Wieners had to deal with the aftermath of her brother's Ponzi scheme and were sued by the trustee representing Madoff's victims since she allegedly "received at least $1,715,000 of other people's money," according BocaNewsNow.com. It was BocaNewsNow.com that first reported the Wieners' death. 
While news of the apparent murder-suicide broke on Sunday, sources report that authorities found their bodies on Thursday. In a private email sent out to homeowners near the Wieners' residence, it was revealed that, "There is currently an investigation pending." The Violent Crimes Division is investigating the situation, and the sheriff's office stated that, "Upon arrival, deputies located an elderly female and male deceased from a gunshot wound." It is unclear at this time who was in possession of the gun when the incident happened.