The NCIS Episode You Forgot Starred Eric Stonestreet From Modern Family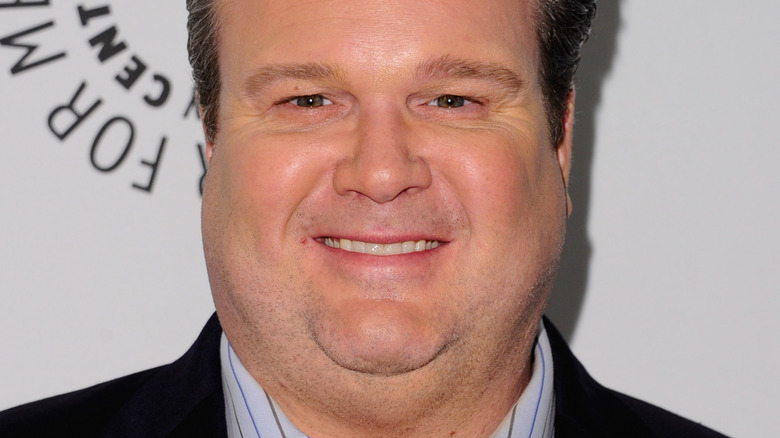 Alberto E. Rodriguez/Getty Images
Eric Stonestreet might have had a handful of noteworthy parts to his name prior to "Modern Family," according to IMDb, but it was his role as Cameron Tucker that put the loveable actor on the map. In the show, Stonestreet plays the part of Jesse Tyler Ferguson's (Mitchell Tucker's) husband — a role that nabbed him a couple of Emmy Awards in the process. Speaking with CinemaBlend in 2019, Stonestreet revealed that the two actors hit it off right away, thanks to their mutual enthusiasm for the project. "We both from the beginning were so excited and happy to get these characters and get these parts if we would have started with anything other than gratitude and excitement, that would have told us each a lot about each other," he shared.
In fact, Stonestreet and Ferguson meshed so well throughout their time on "Modern Family" that they both shared they'd be open to joining forces again in the future. "We'll see what happens. I don't know what he wants to do after this. I don't know what I want to do after this. Of course, we would work together on something again. It would be fun to see us in different roles," Stonestreet told CinemaBlend. The "Modern Family" star might be unsure of what the future holds, but prior to his role on the long-running sitcom, he popped up in another cult-favorite show. 
Eric Stonestreet's role on 'NCIS' was the exact opposite of his most famous character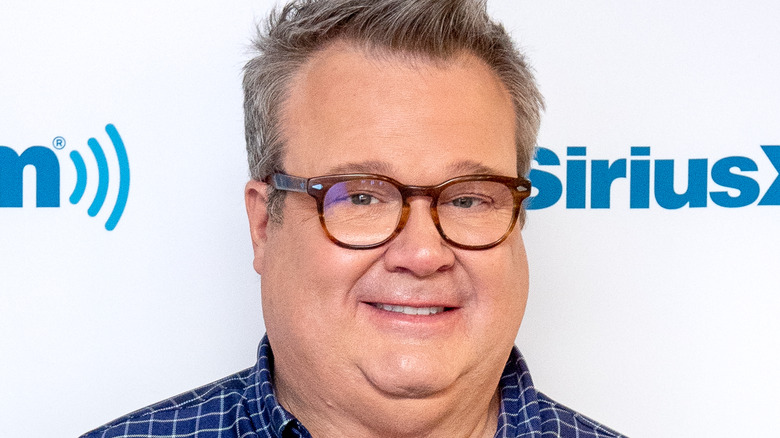 Roy Rochlin/Getty Images
Before "Modern Family" hit airwaves, IMDb reported that Eric Stonestreet appeared in a 2008 episode of hit procedural "NCIS," entitled "Silent Night." Per Insider, the beloved comedic star played a security guard with a dastardly plan to rob one of his clients. Later on, the security guard changes tacks and decides to kill the client instead. Although it's tough to image Stonestreet playing such a dark role, he appeared in everything from "ER" to "The West Wing" and "CSI" before he struck it big on "Modern Family." Despite his demonstrable success, the actor has fought hard to be recognized for something besides his size. In a 2017 interview with Vox, Stonestreet described Hollywood as "a business that discriminates." 
Early on, he found success in TV ads. "I was painted every color in the spectrum in commercials. That's back in the day when big guys painted were all the rage," Stonestreet told the outlet. However, "In TV, I never wanted my size to be the butt of the joke, or my bigness. And for a long time, I could look at my resume and my reel and say, 'I didn't get any of those jobs because of me being a heavyset guy.'" Thankfully, when it came to "NCIS," being cast had nothing to do with his size and everything to do with Stonestreet's ability to portray a compelling maniac.