Britney Spears Just Signed A $15 Million Book Deal. Here's What We Know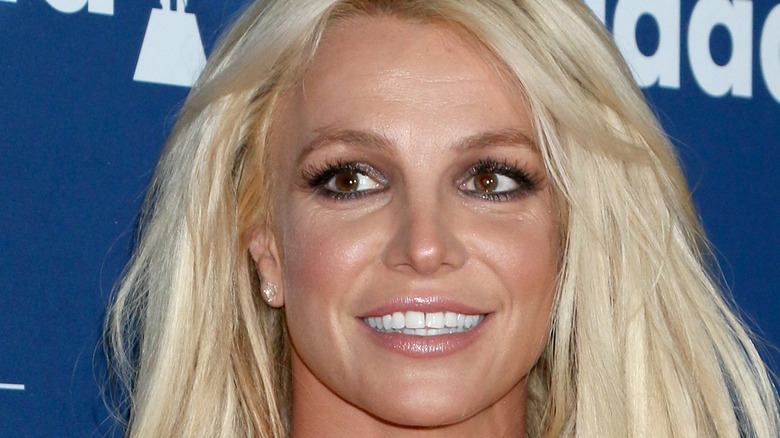 Kathy Hutchins/Shutterstock
Britney Spears has been freed, and now she is ready to tell her story in a way she never has before. The embattled 40-year-old pop star spent much of 2021 on a legal mission to live her own life and in November, a judge finally freed her from the conservatorship she had lived under for close to 14 years. Since 2008, Spears' life had been dictated by her father and other legal conservators who were in charge of her money, her career, her medical care, and other aspects of her daily personal life.
Spears told some of her story to a judge in June courtroom testimony that under the agreements of the conservatorship, she wasn't even permitted to have more children with now-fiancé Sam Asghari, as she was forced to have an IUD implanted in her. She even admitted that for years, she didn't know she could attempt to end the conservatorship.
"Ma'am, I didn't know I could petition the conservatorship to end it. I'm sorry for my ignorance, but I honestly didn't know that," Spears said in emotional testimony. "It's embarrassing and demoralizing what I've been through. And that's the main reason I've never said it openly. And mainly I didn't want to say it openly because I honestly don't think anyone would believe me." You can read the full transcript of Spears' statement via NPR. 
Now, Spears wants to tell her story openly and plans to do it with a multi-million dollar book deal.
Britney Spears is ready to tell the world about her life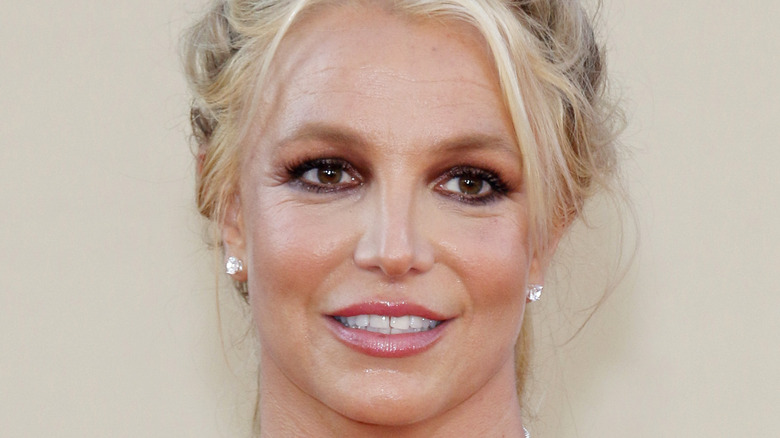 Tinseltown/Shutterstock
According to Page Six, Britney Spears has signed a $15 million book deal with Simon & Schuster. The book is slated to be a juicy tell-all about her life, her family, and her career that began when she was only 11 years old on Disney's "The All-New Mickey Mouse Club."
The deal came after a bidding war between various publishing houses to get Britney's story out there in the public away from the court's watchful eye. A source told Page Six that "the deal is one of the biggest of all time, behind the Obamas." Together, former president Barack Obama and his wife, Michelle Obama, signed a $65 million deal with Penguin Random House in 2017, the year he left the White House.
This memoir will be the second Spears tell-all to be published in 2022, with Jamie Lynn Spears releasing her own tome in January, to which Britney took umbrage claiming her sister told lies about her.
Before her conservatorship ended in October, Britney took to Instagram to warn members of her family to beware of what she might one day say about them, writing, "Lord have mercy on my family's souls if I ever do an interview."