The Truth About What Jennifer Aniston Ate Every Day For A Decade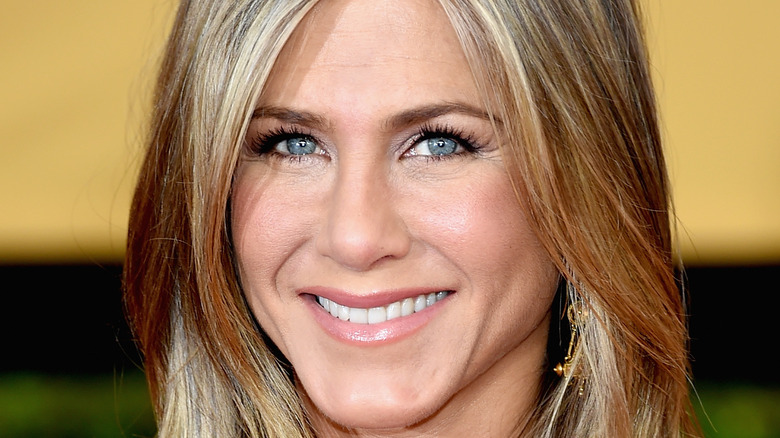 Ethan Miller/Getty Images
Jennifer Aniston is one of the most successful and beloved figures in pop culture. She won over the hearts of millions with her role as Rachel Green on the hit show "Friends." Showbiz Cheat Sheet even crowned Aniston's portrayal of Green as the show's best character. Fans loved the character because of her loyalty, sense of humor, and her relatability to viewers.
While Aniston had a great time playing Green, she found it hard to land roles that weren't similar to the "Friends" character after the sitcom came to an end (via People). On being typecast, she said, "You just exhaust yourself," adding, "I mean, I could not get Rachel Green off of my back for the life of me."
However, she had many fond memories from the set, including breaking character and forgetting lines with her on-air and off-screen bestie, Courtney Cox. "Here's what I love, is when I watch an episode, I'll usually remember where we broke during the scene," Aniston said. "You and I would always get into these fits of laughter because you had this wonderful ability to — you were about to hit your punchline, and you would do this adorable thing where you would break. You would say the punchline, and you would always turn to the audience and say, 'I'm sorry, it's really funny.'"
Another memory Aniston has from her "Friends" days was the on-set meal she ate for the decade she was on the show — and recently the recipe went viral.
Fans can try Jennifer Aniston's favorite salad for themselves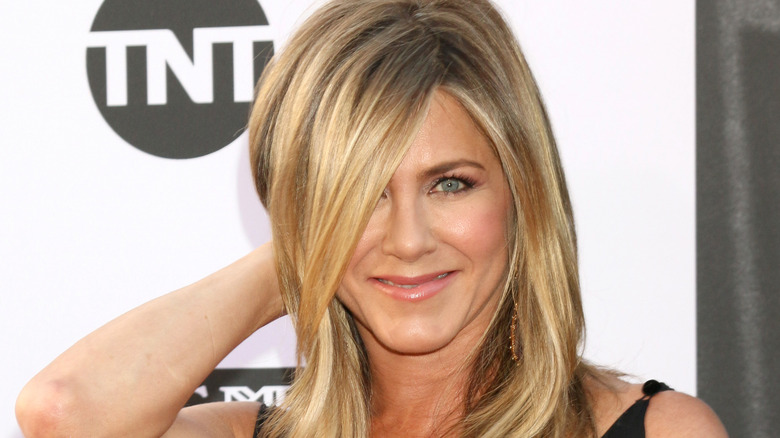 Kathy Hutchins/Shutterstock
During her many years playing Rachel Green on "Friends," Jennifer Aniston ate the same salad on set for over a decade (via the New York Post). The salad in question was a staple on the "Friends" set and was known to be packed full of protein. 
When asked about the salad, Anniston's co-star, Courteney Cox told the Los Angeles Times that she, Lisa Kudrow, and Aniston, were obsessed with the salad, but the details were a bit fuzzy. She recalled, "It was a Cobb salad that Jennifer doctored up with turkey bacon and garbanzo beans and I don't know what," the actress who played a chef on the show dished. Cox added, "She just has a way with food, which really helps. Because if you're going to eat the same salad every day for 10 years, it'd better be a good salad, right?"
If you want to try the infamous salad, Sportskeeda broke down the recipe, which includes cooked bulgur wheat, chopped small cucumber, parsley, mint, chopped red onion, pistachios, a can of chickpeas (drained and rinsed), the juice of one lemon, virgin olive oil, salt and pepper, and crumbled feta cheese.