Melania Trump's Donation To A School Was Refused. Here's What We Know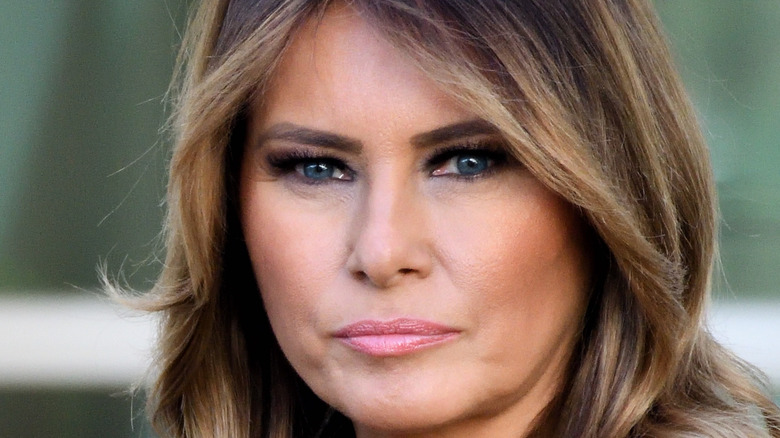 Evan El-Amin/Shutterstock
When Melania Trump was the First Lady of the U.S., she spearheaded the Be Best initiative, which aimed to improve the lives of children across the country. The three main pillars for the campaign, according to the Trump White House Archives, are "well-being, online safety, and opioid abuse." She has continued to work to improve children's lives since leaving the White House, too, most notably with foster children.
Her latest foray under the Be Best name is Fostering the Future, a Be Best Initiative, and, according to a statement released by her office, the new campaign is designed to provide scholarships to foster children. "Scholarship recipients will learn in a supportive environment, gaining knowledge critical to realizing job security within the technology sector," the statement reads.
It also appears that the former first lady wants to target specific schools with her campaign. She has, for example, offered scholarship money to an institution in Oklahoma, which The New York Times pinpointed as the Tulsa campus of the San Francisco-based Holberton School, an educational system of institutions that provide computer science education "as an alternative to traditional college." However, her offer fell through. Here's what we know.
Melania Trump sees the donation rejection as political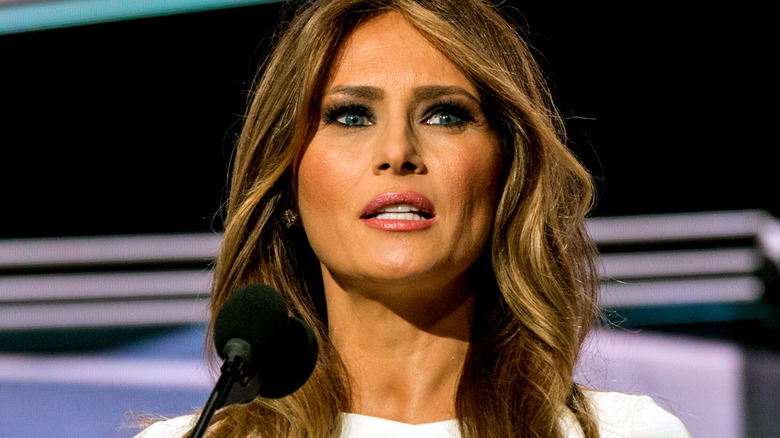 mark reinstein/Shutterstock
To Melania Trump, the rejection of her donation to the Holberton School campus in Tulsa was inherently political. Her office's statement explains that the donation was already arranged, and she'd signed her side of the agreement before it fell through. "They would not accept scholarship dollars for deserving students—even as an anonymous gift," the statement reads. "It was made clear to me that the school's Board of Directors organized a politically-motivated decision." However, according to The New York Times, who questioned Holberton's chief executive Julien Barbier, the situation was perhaps a bit different. "We were approached about a scholarship by her team, but never reached an agreement on the logistics of the scholarship," Barbier explained.
School donations from Trump have been rejected in the past, too. In 2017, for National Read a Book Day, Trump's team sent 10 Dr. Seuss books to one school that had "achieved high standards of excellence" in each state (via The Guardian). However, the librarian at Massachusetts' Cambridgeport School, Liz Phipps Soeiro, wasn't having it. Soeiro then penned a letter explaining why she wouldn't accept the gift (via The Horn Book).
Soeiro confirmed that the school had a high standard of excellence, and therefore, she felt that the donation would be better served going to "underfunded and underprivileged communities." She also pointed out some of the problematic stereotypes in Seuss' art, providing a list of 10 alternative picture books she felt would be a better representation of today's kids.