The Business Venture That Was A Flop For Britney Spears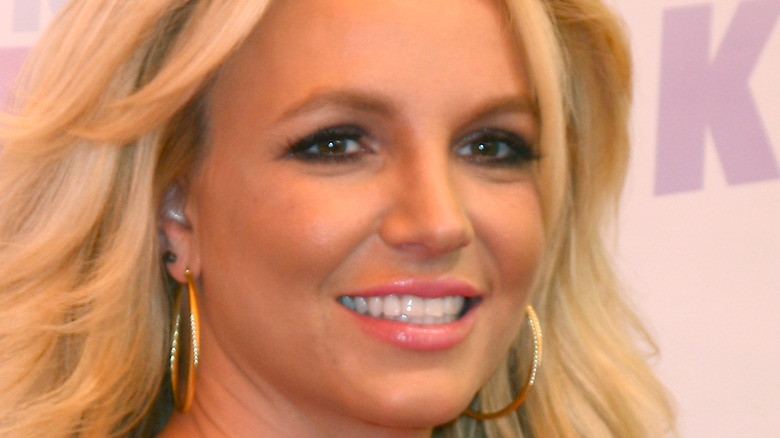 Kathy Hutchins/Shutterstock
Britney Spears has been in the news recently after her nearly 14-year conservatorship came to an end in November of last year. Leading up to this huge win, documentaries like "Controlling Britney Spears" and "Britney vs. Spears" shined a light on all Spears has accomplished during her long tenure as a pop princess.
Even while under the control of her legal conservatorship, she was able to lead her own four-year Las Vegas concert residency, release new singles, and tour multiple continents. And before being placed under the conservatorship, she built a reputation as a multi-talented pop icon. According to Billboard, Spears' greatest career accomplishments include selling more records in one week than any other female artist, creating headline-making performances, and showing off her judging chops as a host on "The X Factor." But despite all that Spears has proven to be capable of, there was one business venture that failed to ever take off.
Britney Spears opened her restaurant Nyla in 2002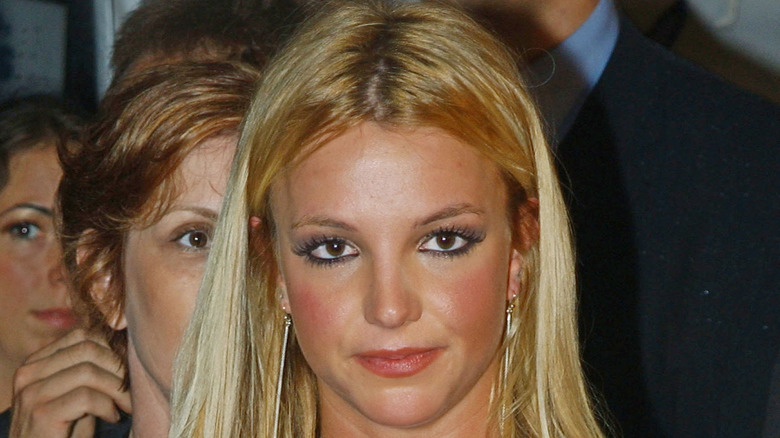 Mark Mainz/Getty Images
Britney Spears launched Nyla, a restaurant located in New York City's Dylan Hotel, in 2002, but it would be almost as brief as her 55-hour marriage to longtime friend Jason Alexander. Nearly two years before she would spontaneously marry at A Little Wedding Chapel in Las Vegas, Spears was in the midst of a nasty breakup with fellow pop star Justin Timberlake, which first surfaced in the press in March 2002 (via E! News).
Three months later, Spears would launch Nyla, a restaurant showcasing Cajun food inspired by her Louisiana roots. However, the restaurant would go on to shutter just months later, with the warning signs beginning as soon as it opened. Spears arrived at Nyla's opening night looking smiley if not a little frazzled. She repeatedly told reporters that she was about to begin a six-month break and that Nyla would be "her new hangout," as seen in a video from AP Archive.
The opening night scene was chaotic, with heavy rain flooding the red carpet, limiting opportunities for photoshoots and interviews. Even with celebrities like Donald Trump and Jessica Simpson (per MTV News) munching away on Cajun dishes inside the restaurant, Nyla reportedly only made $1,900 on opening day (via New York Magazine). To make matters worse, the restaurant was already $350,000 in debt.
Britney Spears' restaurant never recovered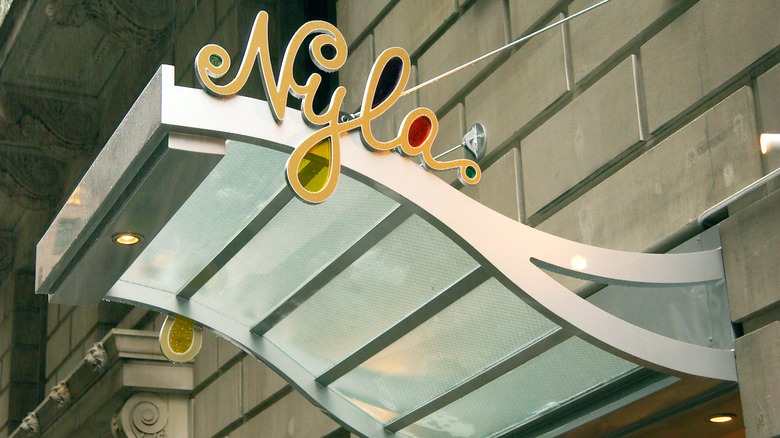 Lawrence Lucier/Getty Images
Following opening day, Britney Spears' restaurant failed to attract regular customers. There were complaints of poor service and subpar food, which inspired the decision to switch from a Cajun menu to an Italian menu (via NME).
Still, the changes weren't enough to keep Nyla in business, and they may have only confused patrons even more. Spears distanced herself from the venture, only having visited the restaurant a total of three times before it finally shut down later in 2002. Per Entertainment Weekly, the singer reportedly made no money from the business.
In hindsight, one could assume that the Britney/Justin breakup was the straw that broke the camel's back, leading her to open a restaurant that was doomed from the start. Two years later, Spears' conservatorship would begin, the same conservatorship that finally ended in 2021. Only time will tell what other business ventures and projects the Princess of Pop will try next.