Queen Elizabeth's Platinum Jubilee Celebrations Include An Unexpected Attraction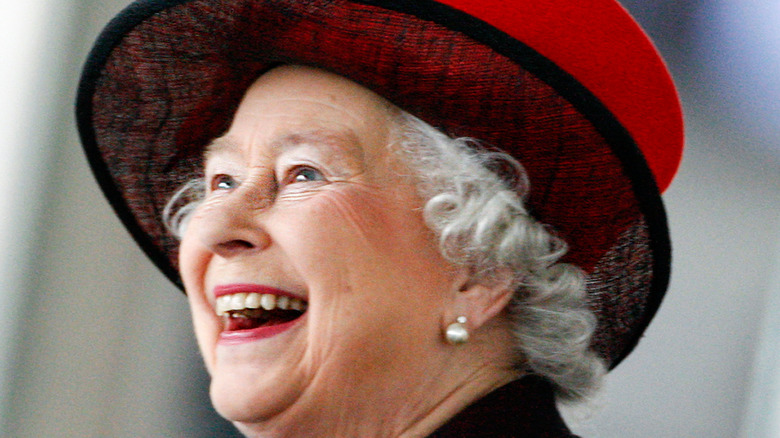 Alessia Pierdomenico/Shutterstock
This summer, Queen Elizabeth's 70th anniversary of taking the throne will be celebrated, and one included attraction may surprise some.
Born on April 21, 1926, Queen Elizabeth II stepped into her current role on February 6, 1952, following the death of her father, King George VI. Now, as stated on The Royal Household's website, she is the monarch who has ruled for longer than any other in Britain's history.
Between June 2 and 5, the Platinum Jubilee will be held to honor this royal's 70 years as queen. Beacons will be lit, and a special Thanksgiving service will be held. There will be a lunch, a pageant, and a live concert — the Platinum Party at the Palace — per People. As with each birthday of the British sovereign, the Trooping of the Colour will take place, with more than 1,400 soldiers, 200 horses, and 400 musicians.
And there will also be a giant slide.
This Tower of London attraction will celebrate the queen with 20 million flowers and a whole lot of fun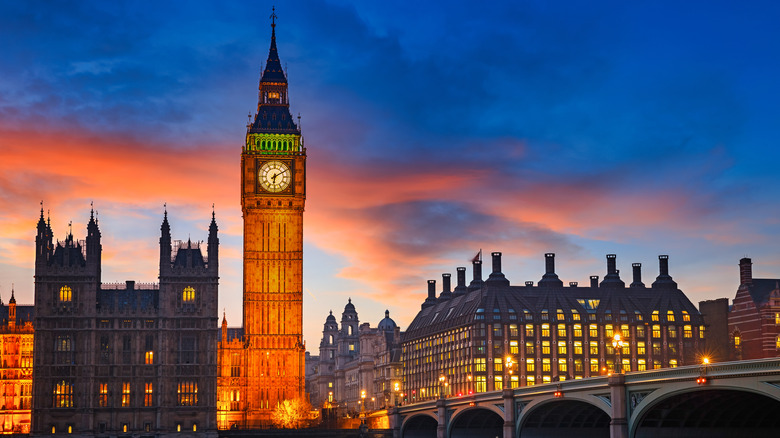 S.Borisov/Shutterstock
Yes, one particular way that Queen Elizabeth's Platinum Jubilee is being celebrated this year is with a four-lane slide at the Tower of London.
It will be part of a floral display called Superbloom, made up of 20 million flowers by the charity Historic Royal Palaces. And people will actually be able to slide down the slide on mats, down to the display, all while celebrating the fact that Queen Elizabeth has been on the throne for seven decades.
"We want to give visitors to Superbloom the chance to arrive in the flowers with a sense of occasion and fun," Historic Royal Palaces' Director of Public Engagement, Tom O'Leary, told People. "As well as creating a unique way in — which we hope will be a big hit with families — we're lucky enough to have been able to recycle an existing slide, enabling us to do this in a sustainable way."