A News Segment On The Queen's COVID-19 Diagnosis Is Going Viral For All The Wrong Reasons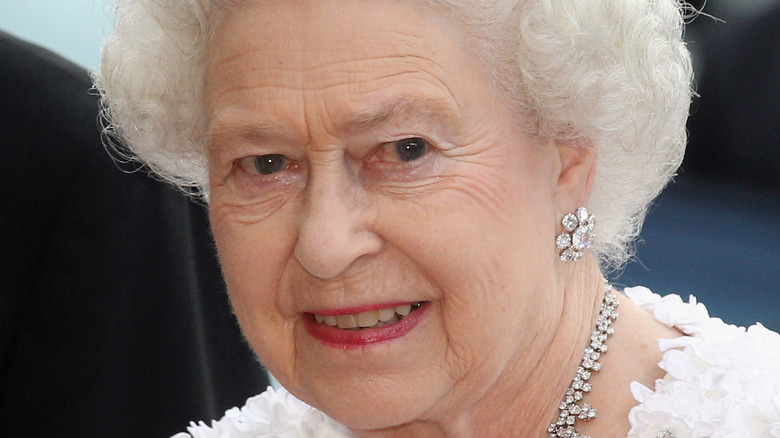 Oli Scarff/Getty Images
Queen Elizabeth II tested positive for COVID-19 on February 20, and, according to Buckingham Palace, has experienced "mild, cold-like symptoms," per People. Of course, being such a high-profile figure, news about her majesty's diagnosis spread quickly around the world. However, a mix-up during an Australian news segment about the Queen's positive result is going viral for all the wrong reasons. 
In a TV segment on the show "A Current Affair," Dr. Mukesh Haikerwal was being interviewed about the ways elderly people with COVID-19 could be treated (via Reuters). In the background, stock images of medication were used, including a packet of Stromectol — which is the brand name for Ivermectin.
Ivermectin is used by vets to treat parasitic worms and some skin conditions. In a statement, the FDA has stated that the drug should not be used to treat COVID-19. Despite the FDA warnings, the use of Ivermectin to treat COVID-19 has been promoted on Fox News by hosts Tucker Carlson, Laura Ingraham, Maria Bartiromo, and Sean Hannity (via Media Matters).
The news clip sparked a wave of conspiracy theories online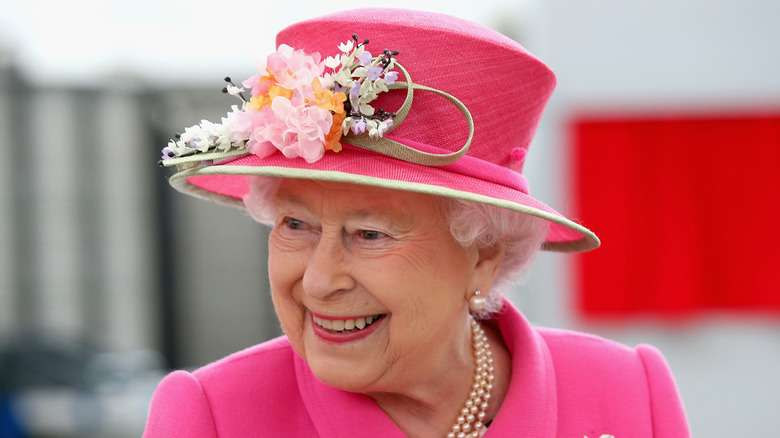 Chris Jackson/Getty Images
Following the Australian on-air mishap, some viewers believed the news outlet had legitimized the drug in question. "The Queen has been recommended Ivermectin from a specialist doctor to recover from coronavirus. This is the same drug which CNN and some journalists criticised Joe Rogan for using — stating that he was 'spreading misinformation,'" one viewer tweeted, while another wrote, "So the Queen gets ivermectin but YOU CANT."
However, those who sought to claim her majesty was taking Ivermectin were used by some as examples of how conspiracy theories are spread online. An epidemiologist and writer tweeted, "This is such a beautiful example of how myths begin and spread. An Australian news program called A Current Affair shows ivermectin for a second in a bit about the Queen having COVID-19. Immediately, people assume this is part of her treatment plan."
The news outlet has issued a clarification confirming that the image was featured due to "human error," and that they've apologized to Dr. Haikerwal. They also confirmed that they have previously reported on the dangers of using Ivermectin to treat COVID-19, adding, "we do not suggest the Queen is using Ivermectin."