Kate Middleton Reveals Why Prince William Gets Worried About Her Around Children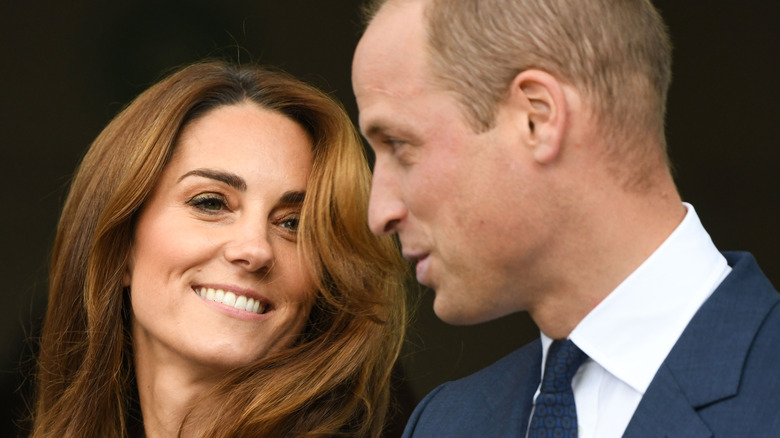 Bart Lenoir/Shutterstock
Prince William and Kate Middleton are parents to three young children: Prince George, Princess Charlotte, and Prince Louis. But, despite the royal couple's obvious propensity for creating adorable kids, it's unlikely they're going to bless the planet with any more. In an interview with Us Weekly, True Royalty TV co-founder, Nick Bullen, opined that the Cambridge's are probably set as a foursome.
"I think they feel that they've got a pretty perfect family," Bullen said. "I think Kate was always keen to follow with her parents, [Carole Middleton and Michael Middleton], and have that sort of family of five. She's [now] matched it. And I think my view is [that] they'll probably stop here." As far as Bullen is concerned, the royal couple is more focused on work, "their charities, their initiatives [and] foundation" rather than having more kids. 
William and Kate haven't gone on record about whether they're planning to expand their family further, but in 2020 the Duchess told a curious fan she didn't think her husband wanted any more, as royal expert Rebecca English shared on Twitter. It seems he hasn't changed his mind either, judging by Kate's latest revelation.
Kate Middleton gets very broody around babies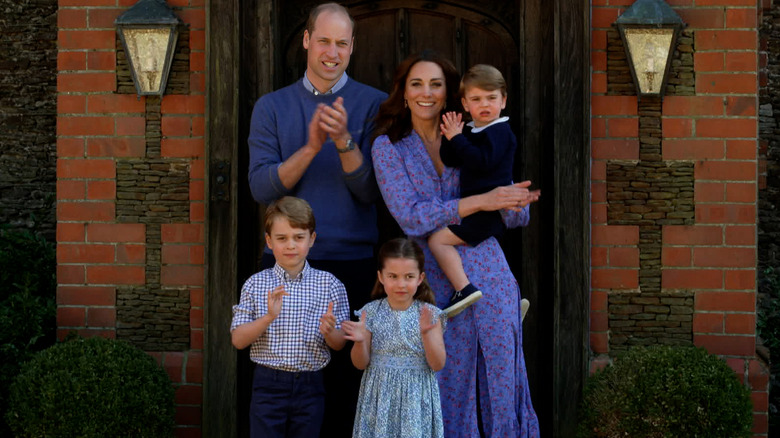 Comic Relief/Getty Images
Kate Middleton may not be actively planning to have a fourth child, but she's considerably more tempted after spending quality time with other people's kids. According to People, during the first day of her solo royal tour, in Denmark, Kate paid a visit to the University of Copenhagen, where she was greeted by a group of local parents and babies. The meeting was in service of the Copenhagen Infant Mental Health Project, which promotes the wellbeing of parents and babies alike.
Kate is passionate about early childhood development, even making it one of the core tenets of her royal work. However, spending so much time around adorable tots can be difficult. "It makes me very broody," the Duchess admitted. In fact, she revealed, "William always worries about me meeting under one-year-olds. I come home saying, 'Let's have another one'." 
Kate's husband made his feelings on the matter clear during a recent joint trip to Lancashire, during which she met local parents and held their baby daughter. As onlookers gushed over the cute photo op, William quipped, "Don't give my wife any more ideas!" Moreover, as the Duchess handed the little girl back, he warned, "Don't take her with you." 
Kate has made her broodiness clear several times over the years, acknowledging it again during a 2019 visit to Northern Ireland. However, when questioned about possibly trying for a fourth child, the Duchess responded, "I think William would be a little worried."