Ryan Gosling Opened Up About Marital Struggles With Eva Mendes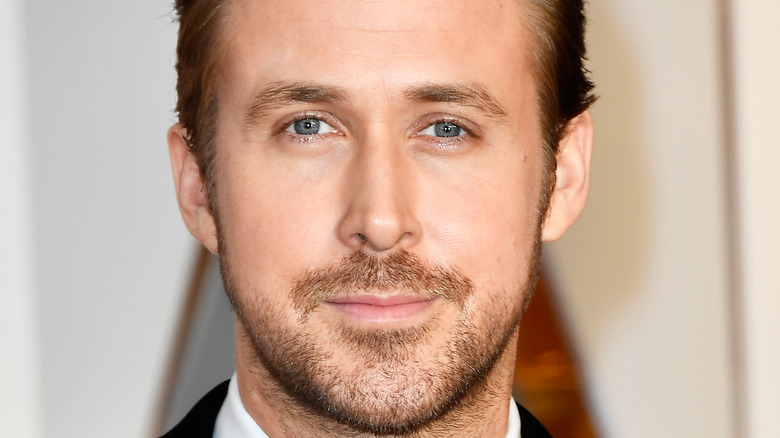 Frazer Harrison/Getty Images
Meeting on the set of the 2011 film "The Place Beyond The Pines," per Glamour, Ryan Gosling and Eva Mendes have become one of Hollywood's most coveted couples — despite being relatively private about their relationship. But following the success of Gosling's role in the award-winning musical drama "La La Land" in 2016, the star opened up about his relationship with Mendes during an acceptance speech at the Golden Globes.
Picking up the Best Actor award for his part as Sebastian Wilder in "La La Land," Gosling explained that he couldn't have done it without the support of Mendes. "While I was singing and dancing and playing piano and having one of the best experiences I've ever had on film, my lady was raising our daughter, pregnant with our second, and trying to help her brother fight his battle with cancer," the actor explained (via Facebook).
"If she hadn't taken all that on so that I could have this experience, it would surely be someone else up here," Gosling continued. "Sweetheart, thank you."
Ryan Gosling appreciates the time he spends with his kids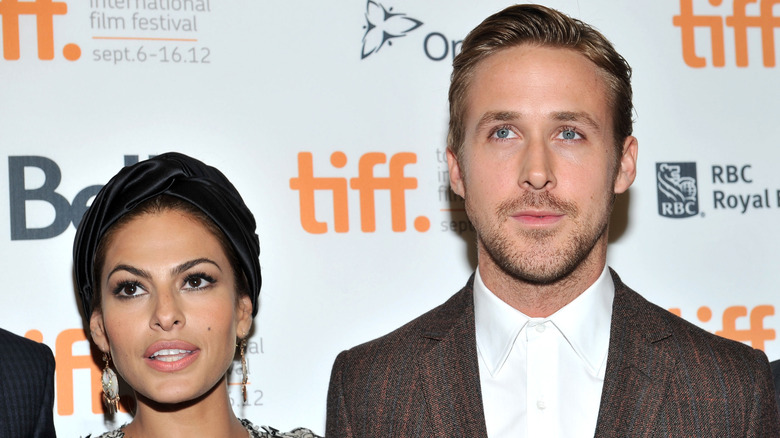 Sonia Recchia/Getty Images
Dedicating the award to Eva Mendes' older brother, Carlos Mendes, who sadly passed away on April 17, 2016 (via the The Daily Mail), Ryan Gosling has since opened up more about his family life including life with his two daughters — Esmerelda and Amada, per Closer Weekly. Speaking to GQ in 2021, the actor discussed spending quarantine with his family and how he and Mendes "did more acting" during that time to entertain them than they had in their actual careers.
"Our kids are young, so it was a tough time for them to be separated from other kids and not being able to see family and whatnot," he explained. "So, we did our best to entertain them." And as "they're growing up fast," it gave the parents an opportunity to spend quality time together. "I keep my eye on the clock more than I used to," Gosling said, adding that for his first Father's Day, Mendes gave him a watch. "The brand doesn't matter. They symbol was what mattered," he said. "It meant you're on the clock now."