Why Maude Apatow Fans Think She Is Dating Lukas Gage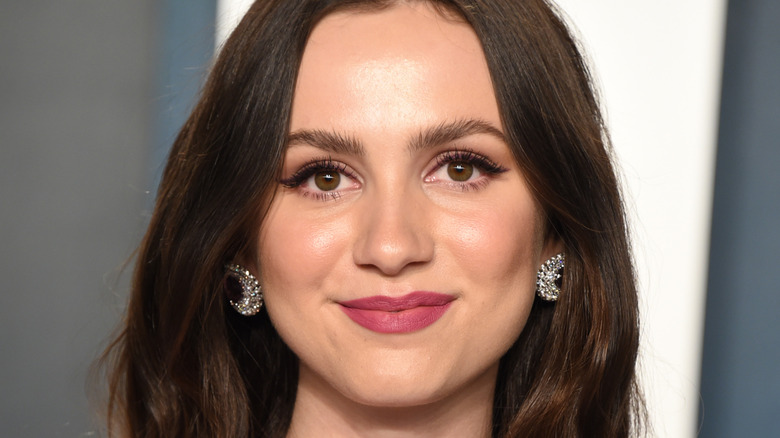 John Shearer/Getty Images
Maude Apatow grew up the child of famous parents, given her father is legendary filmmaker Judd Apatow and mother is beloved comedic actor Leslie Mann. It's therefore understandable that it's taken a few years for the up-and-comer to establish herself in her own right. However, Maude's recent work in the groundbreaking teen show "Euphoria" is carving out a niche for herself in the entertainment biz that's outside of her parents shadow. In fact, Us Weekly named Maude Season 2's "breakout star." 
Meanwhile, her co-star Lukas Gage became an unlikely — and by all accounts unwilling — headline-grabber in the early days of the COVID-19 pandemic following a disastrous Zoom audition. As The Guardian reported at the time, a video went viral of Gage being criticized by a director for having a small apartment. The director didn't realize Gage could hear him, and the actor had an appropriately self-effacing response to the insult, which he posted on Twitter. On "Euphoria," Maude plays the comparatively low-key Lexi, while Gage portrays Tyler, who spends much of Season 1 being tormented by Jacob Elordi's vicious jock, Nate. Although their characters weren't exactly tight onscreen, fans are convinced that Maude and Gage are super-close IRL. In fact, they reckon the two soon-to-be megastars are not-so-secretly dating. 
Maude Apatow and Lukas Gage are all over social media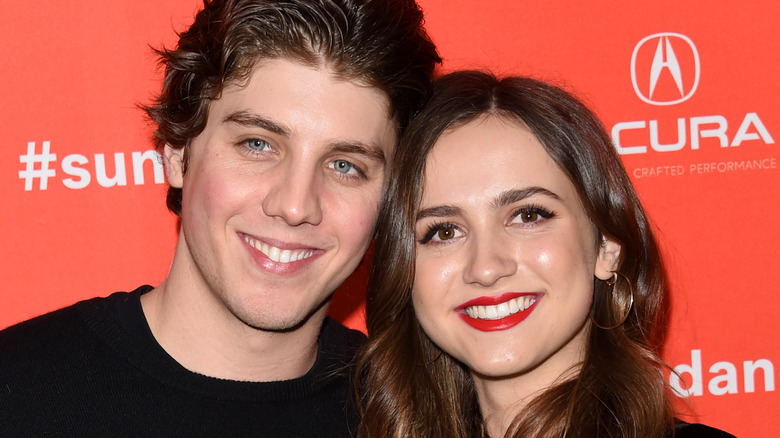 Jason Merritt/Getty Images
As The Things points out, both Maude Apatow and Lukas Gage keep their dating lives private. However, Gage does have a history of turning friendships into romantic relationships, so it's possible he has blurred the lines with Maude, too. The duo have been friends since appearing in horror movie "Assassination Nation," which was also courtesy of "Euphoria" creator Sam Levinson. Their first pic together dates back to 2017. And although Maude and Gage have professed to be friends ever since, something shifted in their relationship around the filming of "Euphoria" Season 2, in summer 2021. At this time, Gage began cropping up in more of Maude's social posts, and the two seemed very cuddly in several of them. Both Gage and Maude also frequently go out to dinner and major events together — and reportedly celebrated Halloween together in 2021, per The Things.
More tellingly, both parties appear to be openly flirting in the comments. Gage responds to practically everything Maude posts, whether he's gushing that she's "an inspiration" or telling her she's "so hot." Maude behaves similarly, and called Gage "handsome" in a February 2022 post. Meanwhile, their loved ones have responded with heart emojis, suggesting that this relationship is something of an open secret. Reddit seems less convinced, as users there have linked Maude and Gage to other people, or reason that they're just close friends. We'll have to wait and see if/when these two go public.