Bob Saget's Tragic Death Inspired Another Celebrity To Seek Help After An Injury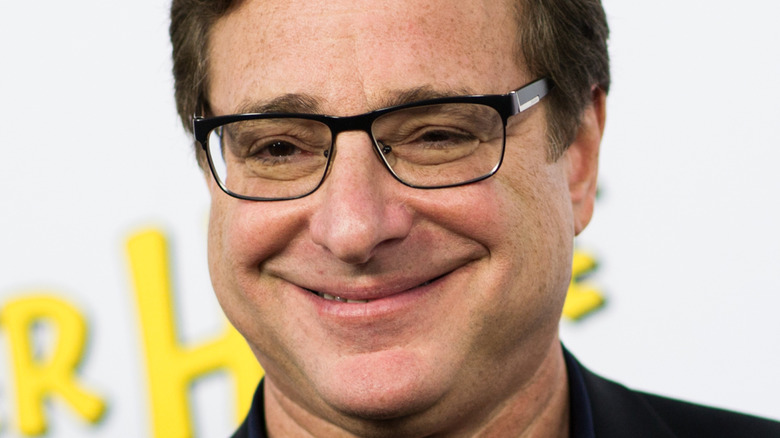 Emma Mcintyre/Getty Images
The world was stunned on January 9, 2022, when Bob Saget, the beloved comic actor known for decades as "America's Dad," was found dead in a Florida hotel room, per the BBC. Saget was on a one-man show comedy tour and happy to be back on stage making people laugh, which was evidenced by his last social media posts. At the time the cause of death was unknown, but exactly one month later on February 9, his family made what was found in an autopsy report public.
"The authorities have determined that Bob passed from head trauma," the Saget family said in a statement (via People). "They have concluded that he accidentally hit the back of his head on something, thought nothing of it and went to sleep. No drugs or alcohol were involved."
Many were reminded that he wasn't the first performer to pass from a head trauma in recent years. In 2009, actress Natasha Richardson died after a fall on a Canadian ski slope at the age of 45, per ABC News. Now, another celebrity is heeding the warning that comes from these very public tragedies and making sure to take care of herself.
Dana Delaney thought about Bob Saget following a nasty injury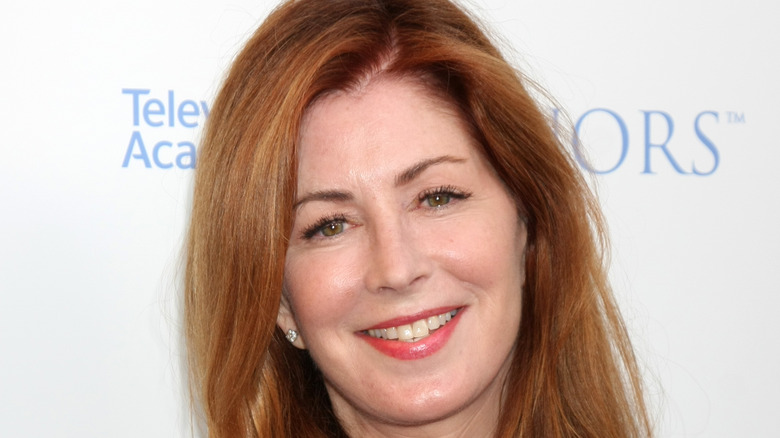 Kathy Hutchins/Shutterstock
Actress Dana Delany, known for her roles on "China Beach" and "Desperate Housewives," was also a close friend of Bob Saget, having worked with him on the movie "For Hope," which was written and directed by Saget as an effort to educate people about Scleroderma, the disease that took his sister's life.
On February 18, Delany took to social media and tweeted a photo of herself sporting a nasty black eye, saying, "You should see the other guy." In a tweet responding to the photo. Delany explained what happened to her and why Saget was on her mind.
"Thank you all for your concern," Delany wrote. "I fell down some iron stairs head first (totally sober!) & all I could think of was poor Bob Saget. So I grabbed the handrail with my face. I was afraid it was fractured but thankfully, no. The folks at St John's emergency took great care of me."