Before He Became An Actor, This Is What Bob Saget Wanted To Do With His Life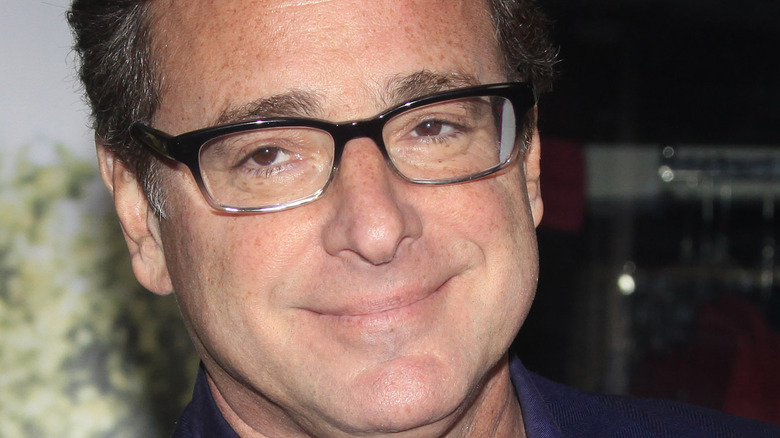 Joe Seer/Shutterstock
On Sunday, comedic legend Bob Saget died suddenly in his hotel room at the Ritz-Carlton Hotel, in Orlando, Florida. The late actor was 65. While Saget's cause of death remains unknown, the Orange County Sheriff's Office has determined that there were no signs of foul play or drug use (via CNN). Since his passing, fans, friends, family, and former colleagues and co-stars have taken to social media to share their sadness over Saget's devastating death. "I am broken. I am gutted. I am in complete and utter shock," shared John Stamos, Saget's "Full House" co-star on Twitter. "I will never have another friend like him. I love you so much Bobby." Heartbreakingly emotional tributes have also been shared by Mary-Kate and Ashley Olsen, Candace Cameron Bure, Dave Coulier, and Jodie Sweetin (via Entertainment Tonight).
While Saget may be best known for his role as Danny Tanner, the beloved single dad on sitcom "Full House," the Philadelphia-born star had a distinguished career that spanned over three decades in show business (via Fox 8). The stand-up comic hosted "America's Funniest Home Videos," narrated "How I Met Your Mother," and played another wholesome widowed father on "Raising Dad." Due to his string of successful roles and natural comedic talent, it may surprise some that Saget didn't always dream of being a world-famous actor.
Bob Saget wanted to be a doctor when he grew up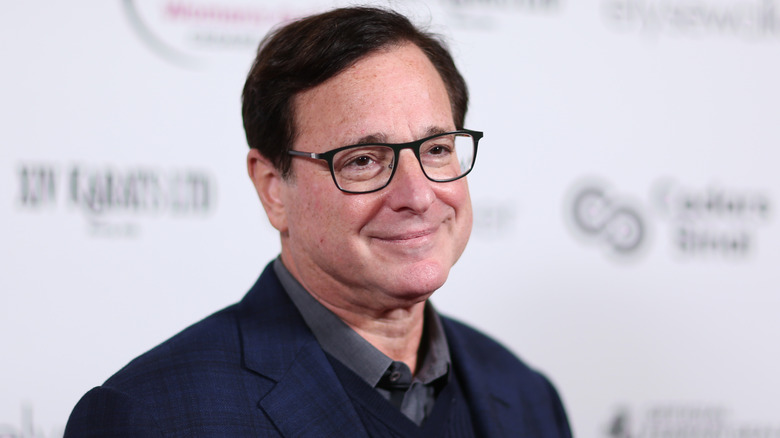 Philip Faraone/Getty
Every actor has their own origin story, whether they were a child prodigy or they stumbled upon the career path accidentally. Legendary comic Bob Saget is no different. Way back in the day, Saget harbored ambitions of becoming something else when he grew up: a doctor. It wasn't until his high school English teacher encouraged him to try his hand at acting, that Saget began exploring an alternate career path, as noted by Celebrity. Elaine Zimmerman, Saget's teacher, noticed Saget's creative potential early on and knew that he would be able to touch people with his charisma and self-assurance.
Before capturing the nation's heart as "America's Dad" on "Full House," Saget launched his career as a stand-up comic (via Argus Leader). When asked about how he entered the comedy scene, he shared "Well, it all kind of happened to me. I really didn't plan it. I was going to be pre-med. I went to Temple University. But I did so badly in science and math, they said, 'There is no tutoring that's going to help this poor person's mind.'" After launching his stand-up career in local clubs, Saget landed a role on "The Morning Program" seven years later. Saget may have gotten fired from that job, but it led him to his breakout role on "Full House." The rest, as they say it, was history. And we have Elaine Zimmerman to thank.