Hannah Godwin Shares How She Made Some Of Her Best Friends On The Bachelor - Exclusive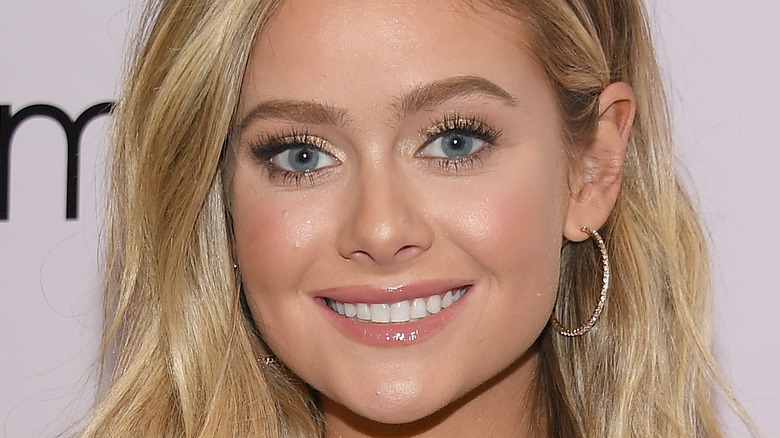 Dimitrios Kambouris/Getty Images
Hannah Godwin was a contestant on Season 23 of "The Bachelor" and then returned to the franchise for Season 6 of "Bachelor in Paradise." During her first appearance, Godwin made it into the final three fighting for Colton Underwood, but she didn't find real love until connecting with her fiancé Dylan Barbour on "Bachelor in Paradise" (via Youtube). Still, her time on Season 23 of "The Bachelor" was not wasted, as Godwin formed several close friendships with her fellow contestants that she maintains to this day.
Recently, the former Bachelor contestant sat down for an exclusive interview with The List to discuss a Galentine's giveaway she's doing in partnership with Drop running until February 26. While on the subject of Galentine's day and female friendship, Godwin opened up about what those relationships mean to her. She also shared how she formed friendships on "The Bachelor" and how she's stayed close to her long-distance friends over the years.
Why Godwin's friendships are so important to her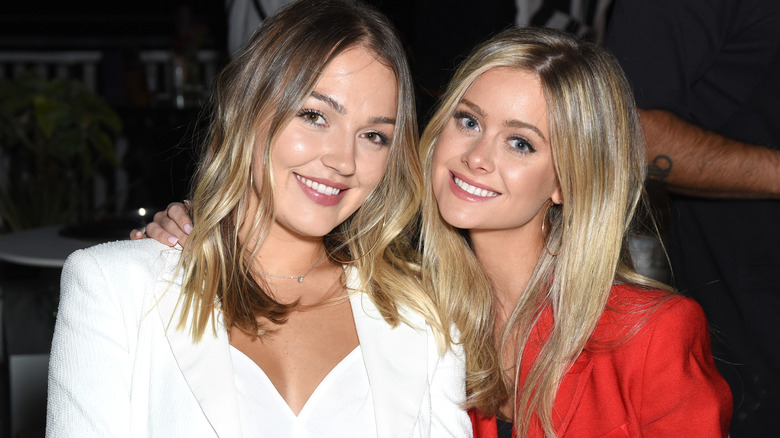 Presley Ann/Getty Images
During her interview, Hannah Godwin described herself as a "girl's girl" and explained that her female friendships are one of the things she values most in life. She's still close to friends she grew up with in Alabama before ever going on TV, and she cultivated several close friendships throughout her time on "The Bachelor." She added, "I don't have any sisters, so I basically consider my friends to be my sisters. They're like family to me.
Godwin is currently living in San Diego with her fiancé, but between old and new friends, she keeps in touch with people all over the country. When it comes to staying close to her friends from "The Bachelor" and her other friends, Godwin said she still sees them often because she frequently travels to different cities. 
However, even when she isn't able to see them in person, Godwin makes a point to reach out to her friends. "Even sending a funny meme over an Instagram message or sending a cool gift card using my Drop points or anything, like making sure that you're thinking of them and stuff like that, I think is always the best way to keep in touch," Godwin said.
Why The Bachelor led to authentic relationships
The reality TV world may seem like a difficult place to make authentic connections, and Godwin admitted that it was "scary" to put herself out there. However, she added that being put in a completely new situation outside of their comfort zone allowed her to build very strong connections with the other contestants. "It kind of made me find myself even more," Godwin said. "Because I wasn't just around all of these distractions all the time, work, phone, all of that kind of stuff. You're just focused on you, and what you want and how you treat others and everything."
In fact, Godwin thought some of the challenges they faced on "The Bachelor" drew her and the other contestants even closer. "Especially traveling all over and then not even having your phones, you're forced to focus on the moment and who people really, really are. And especially under stress and being really tired and stuff," she said. 
Though you might imagine that being a recipe for a lot of tension, Godwin said it created a situation where they were all getting to know their truest selves. "The key to the friendship there is authenticity and support and just being yourself. And I feel I found a lot of that through all my 'Bachelor' girlfriends," she said.
You can register for the Drop Galentine's Getaway Giveaway here.