Mad Max: Fury Road Cast Confirms What We Suspected All Along About Charlize Theron And Tom Hardy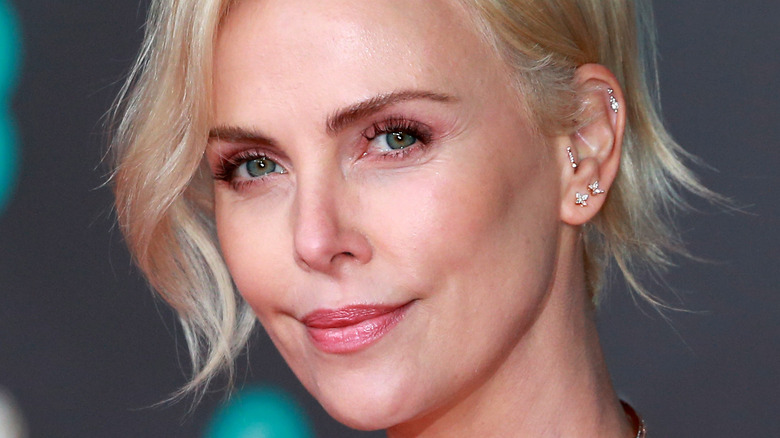 Cubankite/Shutterstock
George Miller's celebrated "Mad Max: Fury Road" was a hugely successful action movie that was popular with critics and fans alike, garnering a 97% critics approval rating on the review aggregator Rotten Tomatoes. According to Entertainment Weekly, a forthcoming prequel is now in the works, and will follow Charlize Theron's badass character Furiosa, who will be played by Anya Taylor-Joy. 
However, despite the movie's demonstrable succes, rumors have been rife that on the set of "Mad Max: Fury Road," things were far from harmonious.
In 2020, stunt performer Dayna Grant told UK outlet Metro that an intense fight between stars Theron and Tom Hardy, who played the titular Max, created an "intense" and "challenging" atmosphere for everybody. Grant was Theron's stunt double on the project and claimed that it was clear from the outset the two actors did not get along. In fact, she revealed that certain sequences were choreographed in such a way that the duo would be kept apart as much as possible. 
"It was really hard. It was hard because obviously I had to spend time with both of them and both of them didn't want to be together," Grant recalled. A newly-released book about the project sheds further light on just how tough things were behind the scenes, for all involved.
Charlize Theron and Tom Hardy clashed frequently on set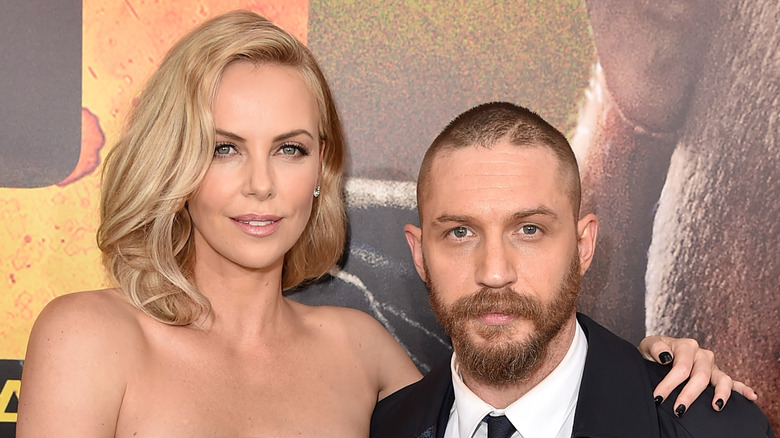 Kevin Winter/Getty Images
As E! News reports, in an excerpt from "Blood, Sweat and Chrome: The Wild and True Story of Mad Max: Fury Road," published by Vanity Fair, writer Kyle Buchanan details the fiery relationship between stars Charlize Theron and Tom Hardy. As Theron recalled, "We were either fighting or we were icing each other — I don't know which one is worse — and they had to deal with it in the back." In hindsight, Theron realized, "It was horrible! We should not have done that; we should have been better. I can own up to that."
Although it was a difficult shoot all round, the Oscar-winner made it clear she wasn't trying to excuse her "bad behavior." Theron did, however, admit to feeling unsafe at certain points. "Now, I have a very clear perspective on what went down. I don't think I had that clarity when we were making the movie," she acknowledged. "I was in survival mode; I was really scared s**tless." Meanwhile, Hardy reasoned, "In hindsight, I was in over my head in many ways. The pressure on both of us was overwhelming." 
The actor also acknowledged he should've been a better acting "partner" and would approach it differently now. Multiple cast and crewmembers shared their experiences with Buchanan. In fact, first assistant director P. J. Voeten recalled, "The day that we were rehearsing the fight scene when they first meet, you could see the tension in the air. It was unbelievable."