Tom Hardy Has A Tattoo That Came From Losing A Bet To A Hollywood Legend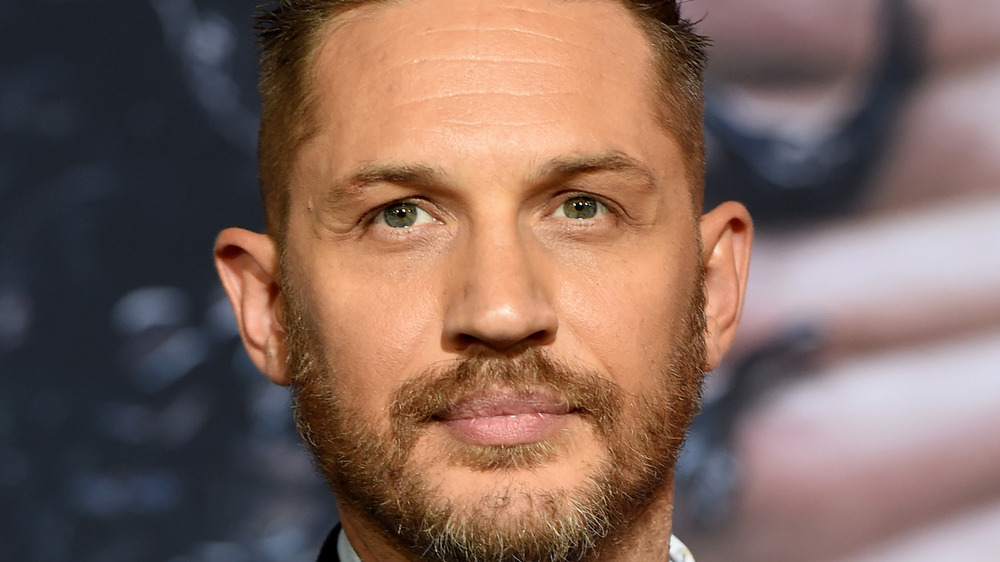 Kevin Winter/Getty Images
Believe it or not, British actor Tom Hardy of Mad Max: Fury Road and Inception fame has a tattoo as a result of Leonardo DiCaprio. Yep, you read that right. When the two starred in the Revenant together, Tom and Leo made a bet and Tom lost (via The Hollywood Reporter). 
What was the bet, we hear you ask? The bet was that Tom would be nominated for an Oscar for his performance in the film and Tom didn't agree. Leo was so certain that they agreed whoever lost the bet had to get a tattoo. Unsurprisingly, Tom was nominated and Leo immediately got to work designing the tattoo.
"He would never get a tattoo if he lost that bet!" Tom told Vanity Fair in 2018. "It was just one-way. I'm covered in s*** tattoos anyway, so it doesn't make any difference to me. If I got a big bold 'Leo' right across my thigh or across my face. It's just that, isn't it? You bet a tattoo, you lose. That's what happens."
Tom Hardy has a tattoo designed by Leonardo DiCaprio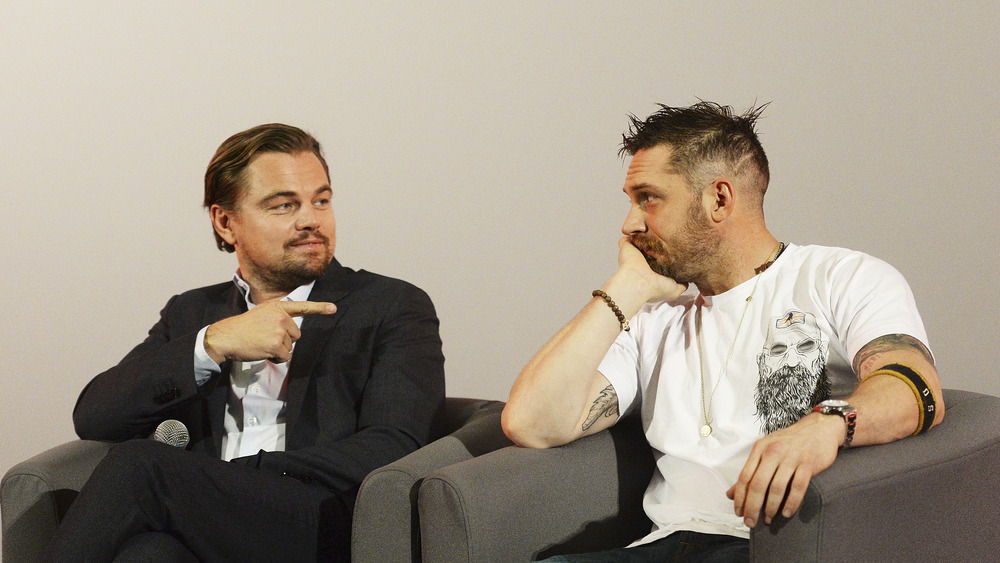 Dave J Hogan/Getty Images
And the best part about the whole thing is that Tom Hardy hasn't ever felt the need to hold back on exactly what the tattoo Leonardo DiCaprio designed ended up being. "He wrote, in this really s****y handwriting: 'Leo knows everything,'" the Peaky Blinders actor revealed to Esquire in 2016. "Ha! I was like, 'O.K., I'll get it done, but you have to write it properly.'" And the rest is history.
According to GQ, among the other things Tom has inked on his body is a tattoo saying "Till I die SW" for his ex-wife Sarah Ward, "Charlotte" for his current wife Charlotte Riley, a tribal scorpion, and a leprechaun. But that's not all. On the star's seriously toned body you'll also find a tattoo of his agent's name, Buddha holding an AK-47, the comedy and tragedy masks, and a whole lot more.