The Reason Candace Owens Fired Her Baby Nurse Has Twitter Reeling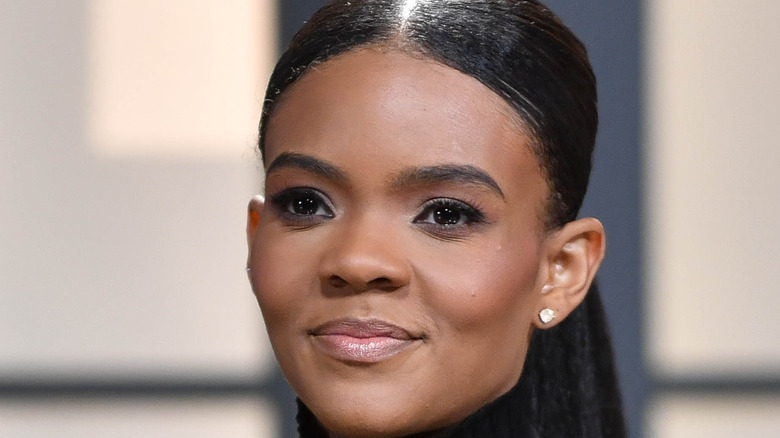 Jason Davis/Getty Images
Like any working mother, Candace Owens wants what's best for her children, but some of the things she thinks are best for children have the internet divided. As a conservative commentator who supported Donald Trump during his presidency, Owens has become famous for her strong opinions on topics such as vaccine mandates, the Canadian trucker strike, and the questionable value of a college education, among others (via PolitiFact). 
Owens' stances on parenting issues include her belief that parents should start homeschooling their children because schools are teaching students "how to hate white people [and] how to hate their country" (via Black Enterprise). Her newest project is a video series on childhood vaccinations that will soon drop on her Parler account, suggesting that parents have been intimidated by "Big Pharma" into having their children inoculated against common diseases. 
Her "Candace Owens Show" recently featured a segment about an update to the infant and toddler developmental milestone guidelines released by the CDC and the American Academy of Pediatrics. The guidelines include new social-emotional milestones, plus checklists for two new toddler age groups (via WPTV). Owens suggested that the guidelines were changed to reflect the developmental harm being done to children during the pandemic, such as not being able to read the emotions of people wearing masks. "They're realizing now, 'We've been quietly abusing children. We've been telling everyone to wear masks and treat children like they're all dirty and scary,'" Owens said, as seen in a video clip posted to Twitter.
Then, Owens, who is expecting her second child this summer, dropped an anecdote about her own experiences with childcare.
Candace Owens runs a mask-free household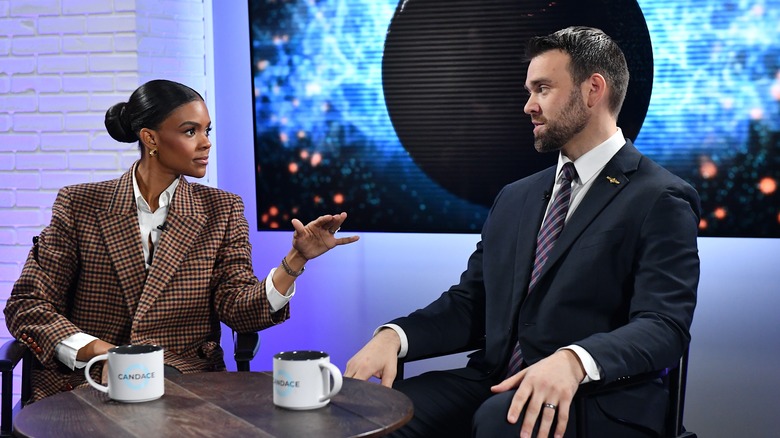 Jason Davis/Getty Images
Candace Owens and her husband, George Farmer, welcomed a son in January 2021 (via the Daily Mail). On a recent "Candace Owens Show" segment, she discussed an issue she once had with hiring someone to help them in the evenings. "My husband and I had a baby nurse," Owens said. "She came in — she walked in, in a mask, and we said, 'Oh, you don't have to wear that.' And she said, 'No, I choose to wear this.' And I just thought to myself, 'My infant child is going to look up in the middle of the night, and see a person in a mask that they don't recognize...Goodbye, we don't need you in this house,'" she continued. "You know, if you're afraid of my baby, we don't need you in this household."
Naturally, the Twitter-verse had plenty to say about Owens' hiring criteria. "So much for 'my body, my choice,'" noted one user. Another remarked, "The anti-virtue signaling going all in on virtue signaling lol."
Another suggested that the nurse was probably more concerned about the baby's health than her own. "@RealCandaceO would be the first person to sue a nurse if her child got really sick from [the nurse's] not wearing a mask," they wrote. "All these women would."
One fan stood squarely in her corner, however, tweeting, "It's a private hiring decision. This is no different than your precious Twitter banning trump. Private company, private employer, private decision. Get over it."