The Bachelor's Hannah Godwin Discusses Challenges With Wedding Planning - Exclusive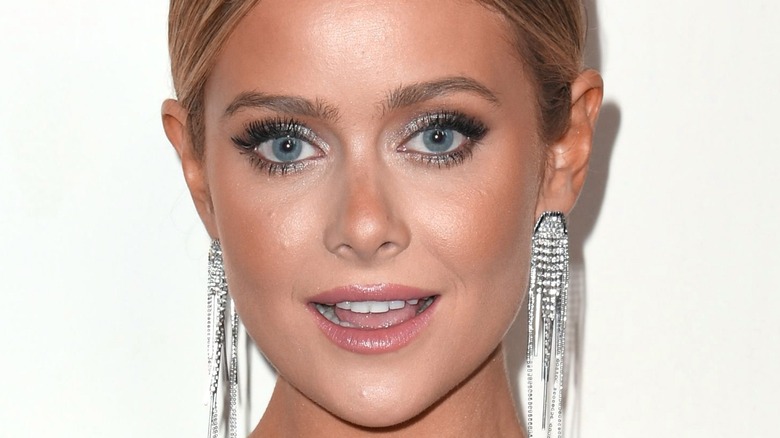 Jon Kopaloff/Getty Images
Hannah Godwin was a contestant on Season 23 of "The Bachelor," when Colton Underwood was the bachelor. She made it all the way to the final three, so fans were excited when she stepped back into the world of "The Bachelor" for Season 6 of "Bachelor in Paradise." There she met her fiancé, Dylan Barbour, who proposed during the show.
Recently, Godwin sat down for an exclusive interview with The List to discuss a partnership she's doing with Drop. In celebration of Galentine's Day, Godwin and Drop collaborated to do a giveaway for a two-person trip to Miami, Florida, which is running all the way through February 26. During her interview, Godwin also discussed her engagement to Barbour and how wedding planning has been going. She shared what have been the most challenging elements of planning their wedding and what their dream day looks like. Hopefully, we'll get to see them tie the knot in the next year or so.
Why has Godwin been struggling to find time for wedding planning?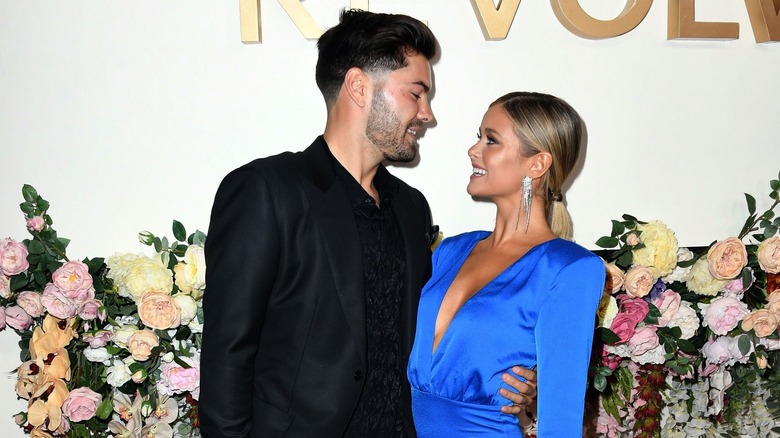 Jon Kopaloff/Getty Images
Hannah Godwin and Dylan Barbour have been engaged ever since 2019 when he proposed on Season 6 of "Bachelor in Paradise." While they've now had almost three years together, meeting on the reality show meant they didn't know each other as well as most engaged couples would. Godwin described calling her friends following the proposal and telling them something like, "I actually just got engaged, and I'm [don't even know] him yet." Since then, they've gotten to know each other much better and recently bought a home together in San Diego. But, they haven't nailed down exact wedding plans yet.
Godwin said that they've hired wedding planners but just haven't had time to "actually sit and plan." They both have busy schedules, and on top of that, they've been moving. "We're like, 'Okay, do we spend our time focusing on moving right now or wedding?'" Godwin said, later adding, "There's only so much time in the day, but it's definitely a priority. We have to figure out the time to start doing it."
Godwin can't pick just one wedding style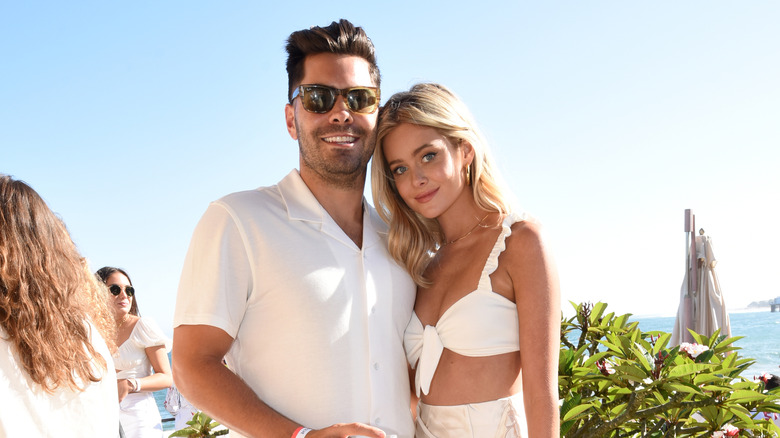 Vivien Killilea/Getty Images
Hannah Godwin explained that she used to have a very clear idea of what her dream wedding would look like. She described the style as, "European feeling and really neutral and organic and minimalist." Just like many of us, she said she'd been planning her wedding on Pinterest and had everything narrowed down into that style. However, since the COVID-19 pandemic, Godwin said she's been less sure and keeps considering styles that are completely different from what she originally thought she would use. "Now, sometimes I'll start pinning Vegas weddings and stuff. I'm all over the place," Godwin said. "It changes every week. Sometimes, I'm really modern and classic, and then sometimes I'm Bohemian. I don't even know what my outfit is going to look like." 
However, while the former contestant of "The Bachelor" hasn't nailed down a specific wedding style, she said the most important thing to her — and her fiancé — is that it's fun. "We really want to have some fun activities, [where people leave with] good memories and a good time," she said. Godwin also said that she might keep the vibe of her wedding a little more eclectic. "Maybe that's what our wedding will be like, is not exactly one theme. Maybe it'll be a little bit of everything," she shared. 
You can register for the Drop Galentine's Getaway Giveaway here.