Was There Drama Between Steve Burton And Billy Miller On General Hospital?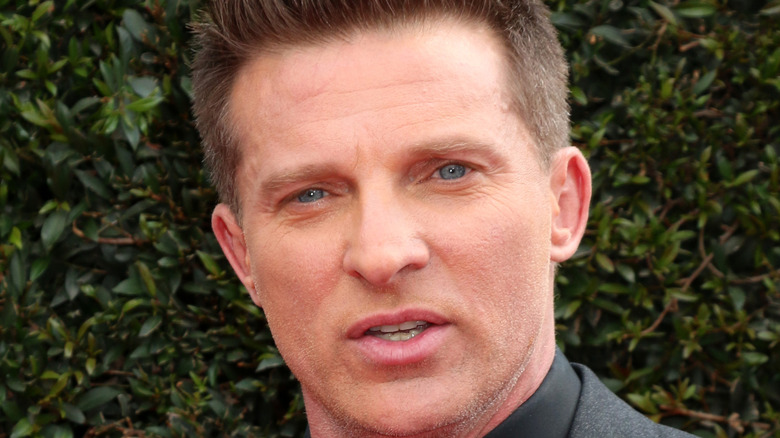 Kathy Hutchins/Shutterstock
Once upon a time on "General Hospital," there were two men who believed their name was Jason Morgan, but only one could be the real deal. Steve Burton played the original Jason Morgan, starting out on the show as Jason Quartermaine in 1991, with the character losing his memory and changing his name in 1995 (via Soaps in Depth). In 2012, Burton chose to leave "General Hospital" and Jason behind, and soon took on the role of Dylan McAvoy on "The Young and the Restless."
In 2014, "General Hospital" decided to recast Jason, and hired "The Young and the Restless" alum and Emmy winner Billy Miller to play the role. However, for his first year in Port Charles, Miller's Jason called himself Jake Doe because he had no memory of his life as Jason Morgan. He had also had reconstructive surgery after an accident, so nobody recognized him as Jason at first.
Eventually, his memories returned, and the soap had a brand new Jason who fans accepted with the love of the character's life, Sam McCall (Kelly Monaco). Jason and Sam even got remarried and had another baby. That's when the real on-screen drama began.
Steve Burton returns as Billy Miller's "General Hospital" character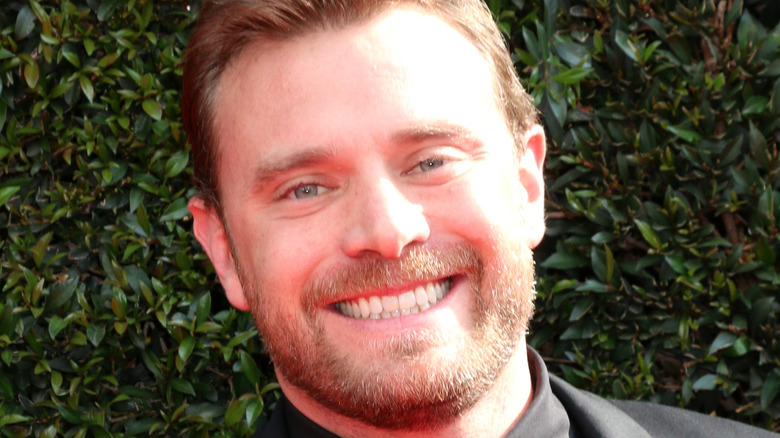 Kathy Hutchins/Shutterstock
In 2017, the soap world got turned upside down when Steve Burton left Dylan behind in Genoa City and left "The Young and the Restless," only to return to "General Hospital" as a man known as Patient Six. Soon, Patient Six was revealed to have the original Jason's face, and he returned to Port Charles to reunite with a very confused Sam. DNA tests proved that Burton's Jason was the real deal, and Miller's Jason was really his heretofore-unknown-of twin, Drew Cain, a former Navy SEAL who had been implanted with Jason Morgan's memories.
Sam soon chose the all-original Jason, leaving poor Drew out in the cold and feeling alone. By 2019, we learned more about Cain, including that he had a son — and watched that son die. That's when Miller and "General Hospital" parted ways and Drew was presumed dead (via Soap Central). When both actors appeared on the soap at the same time, there were rumors of animosity between the two men on the set, but Burton set the record straight.
Steve Burton and Billy Miller remained friends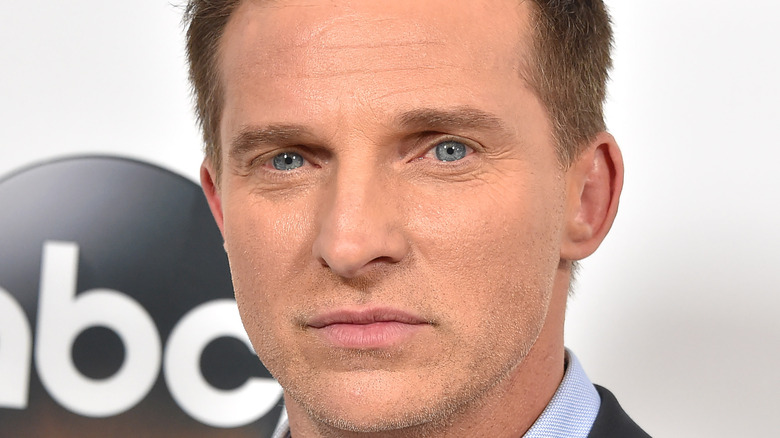 DFree/Shutterstock
When Steve Burton returned to "General Hospital" after a five-year absence, he opened up to Soap Opera Digest about his return to the soap, and his off-screen relationship with Billy Miller.
"I heard rumblings about it and once it happened, Billy and I talked. He and I were friends on 'The Young and the Restless,' we worked together, and I was always thinking, like, 'Man, who could do it? If they were going to get somebody, who could do it?'" Burton told Soap Opera Digest of recasting Jason. "And, you know, Billy can do it! He called me and said, 'Hey, I'm doing it,' and I said, 'Cool, go do it!'"
In fact, Burton was very pragmatic about how soap characters go, and admits that more than one performer can make a character their own. "Look, you have to be realistic. I don't own the character. I played the character for a long time and I created the character, but if you decide to leave, they can go do what they want. You're giving them carte blanche to go hire whoever they want to play your role!'" Burton said. "They waited a while and obviously, Jason was a big part of the show...You want to tell story, so you're going to bring somebody else on. People want there to be drama with Billy and me, but there just isn't!"