Britney Spears Is All Set To Make Another Big Change In Her Life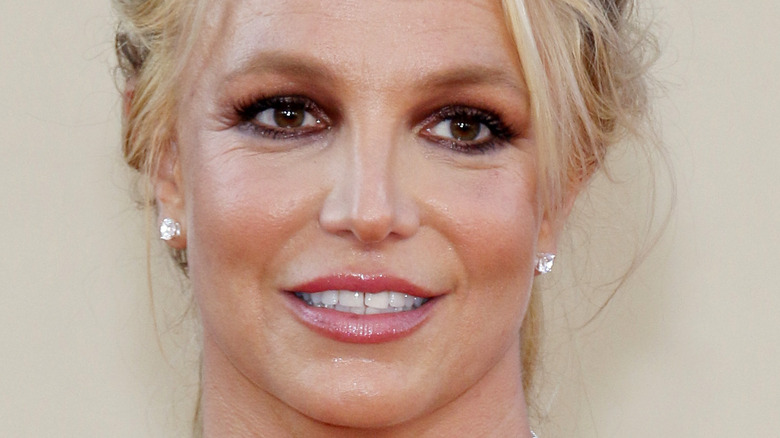 Tinseltown/Shutterstock
The year 2021 was filled with change for embattled pop star Britney Spears and it looks like 2022 will be following suit as Spears takes charge of her life. Last year found her in court trying to free herself from the conservatorship she'd lived under since 2008 that was run by her father, Jaime Spears, and attorneys. After emotional June testimony in which she admitted that she didn't even know until recently she could end the legal agreement, a judge finally released Spears from the conservatorship in November, per the New York Times.
Spears also became engaged to her longtime boyfriend Sam Ashgari knowing the conservatorship could no longer dictate her personal life, according to Us Weekly. And, just this week, it was announced that Spears signed a $15 million book deal with Simon & Schuster to tell her story in her own words — a showbiz story that began when she was still just a child star on "The All-New Mickey Mouse Club" (via Page Six). And now Spears is ready to make another big change in her life.
Britney Spears is ready for a change of scenery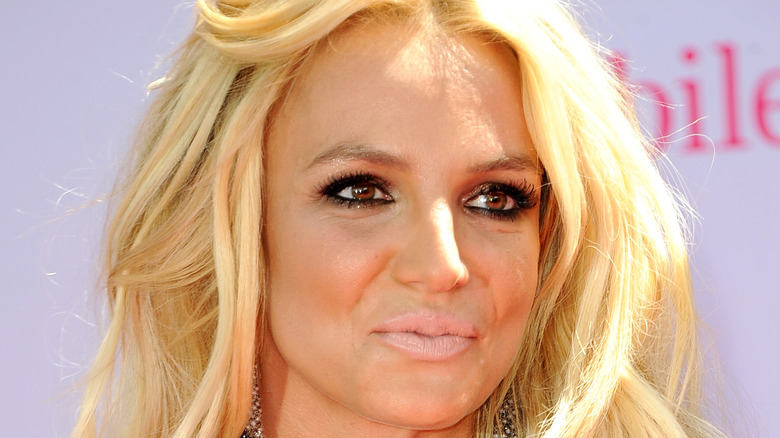 Tinseltown/Shutterstock
With all the changes in her life going on, Britney Spears is now ready to also change where she lives. While it seems like she doesn't want to relocate cities, she does want to have a fresh start in a new home and shared two videos on Instagram showing off the view from her bedroom window in her old home.
In the videos, you can see a beautiful pink sky at what appears to be sunset, as well as stunning mountains and those ever-necessary pools and hot tubs, if you want to live in style in Southern California. Alongside the videos, she wrote about her desire to live somewhere different and that she is actually in the market for a brand-new abode.
"So this is the view from my room ... it's pretty spectacular!!!! I've lived in this house for 7 years and I'm in the process of buying a new home ... it's time for change !!!!," Spears wrote. "I've been pretty modest about the home I live in now!!!! I know you guys have seen me dance in my living room ... but honestly I have 3 living rooms!!!! Maybe one day I'll give you guys a tour but until then here's the pink sky."
According to The New York Post, Spears has lived in the Thousand Oaks home since October of 2015, purchasing it for $7.4 million. It has five bedrooms and eight bathrooms, and as Spears notes, three living rooms.