Why Prince Harry Could End Up Losing Another Royal Title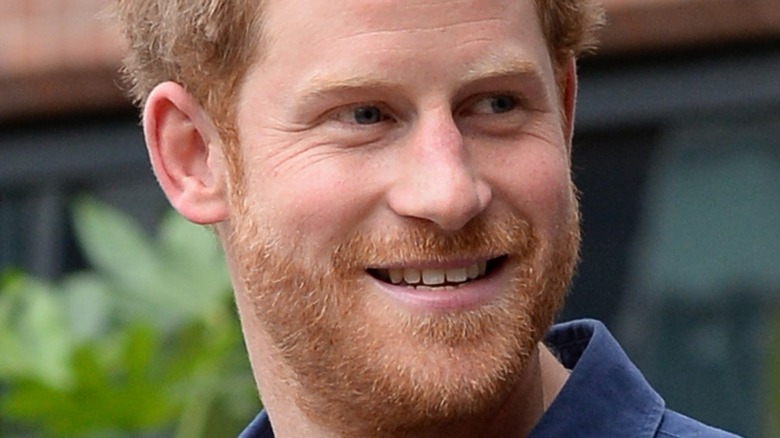 Wpa Pool/Getty Images
When Prince Harry and wife Meghan Markle made the shocking decision to defect from the royal family, it wasn't something they took lightly. In an interview with famous pal James Corden, Harry clarified, "It was never walking away. It was stepping back rather than stepping down. It was a really difficult environment, as I think a lot of people saw. We all know what the British press can be like, and it was destroying my mental health."
He continued, "I did what any husband, what any father would do. I was like, 'I need to get my family out of here.' But we never walked away." In fact, the Duke of Sussex asserted he would continue to devote his life to public service, as Harry always did as a working royal. When Corden asked how his life in California differs to the one he was living in England, Harry described it simply as, "a continuation of what we were doing back in the U.K."
The royal defector made it clear, "My life is always going to be about public service, and Meghan signed up to that, and the two of us enjoy doing it." However, leaving the royal family obviously meant giving up their official patronages and titles, per BBC News, which made things considerably more difficult for the celebrity couple. And now, what's left of Harry's official station might soon be stripped away, too.
Prince Harry could be penalized because of where he lives.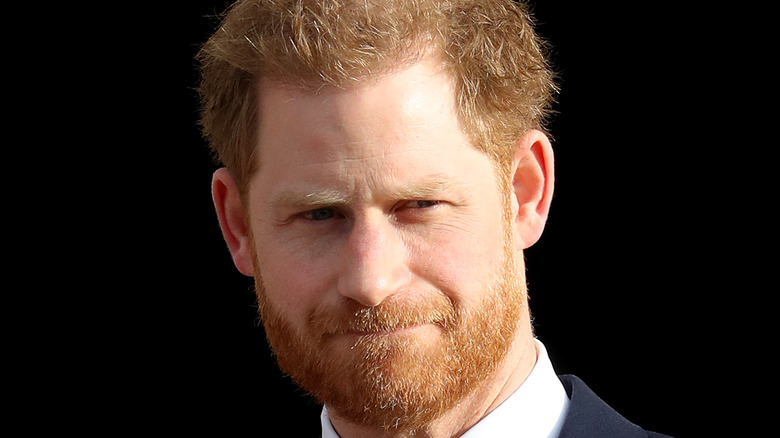 Chris Jackson/Getty Images
According to the Daily Mail, amid ongoing rumors about the Queen's debilitating health, and in particular her recent COVID-19 diagnosis, the House of Commons Library published guidance on what should be done in the event the monarch cannot perform her royal duties. It's thought this briefing paper might encourage the palace to take legal steps to clarify their position, especially since it's believed Prince Harry should no longer be eligible to stand in for the Queen, since he's been living in America for over a year.
Disgraced royal Prince Andrew could still, technically, provide cover if his mother became incapacitated, however, despite being forced to step down from royal duties and losing all titles and patronages over his sex abuse scandal, which was recently settled out of court. Currently, in the event a serving monarch falls ill or is out of the country, he or she can appoint Counsellors of State to handle official business in the interim. The listed Counsellors are Prince Charles, Prince William, Prince Harry, and Prince Andrew.
There's been an ongoing debate about whether Harry or Andrew should still be considered viable "stand-ins" for the Queen. In fact, calls have been made to appoint Prince Edward and Prince Anne, the next two senior royals in line to the throne, instead. Buckingham Palace confirmed there was "no change" to the current list of potential candidates, and "no plans" to adjust it either, but only time will tell.