How One Word Could Prove Prince Harry's True Feelings About The UK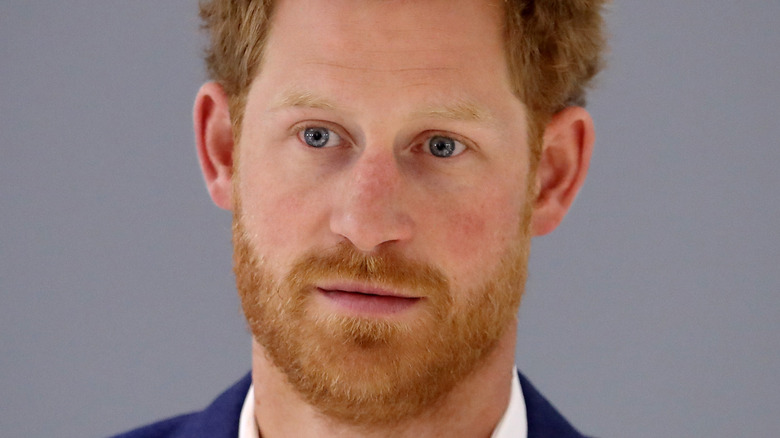 Chris Jackson/Getty Images
Prince Harry is currently in disagreement with the royal family yet again. The Duke of Sussex and his wife Meghan Markle were expected to return to the U.K. this year for events such as Prince Philip's memorial and Queen Elizabeth's Platinum Jubilee. However, those plans are now in jeopardy as the Sussexes claim they don't feel safe traveling to the U.K. without police protection, a service they lost the right to when they exited the royal family in early 2020, according to the BBC. The Sussexes were stripped of their right to personally fund police protection in the U.K., but they say they don't feel safe in the country without it. Harry has reportedly sought out a judicial review of the decision.
"The Duke and Duchess of Sussex personally fund a private security team for their family, yet that security cannot replicate the necessary police protection needed while in the UK. In the absence of such protection, Prince Harry and his family are unable to return to his home," a legal spokesperson for the Sussexes said, per People. "The goal for Prince Harry has been simple — to ensure the safety of himself and his family while in the U.K. so his children can know his home country," the statement continued.
Despite all the drama that has occurred between Harry, Meghan, and the rest of the royals, Harry's recent statements may hint at exactly how he feels about the U.K.
Does Harry still consider the U.K. his home?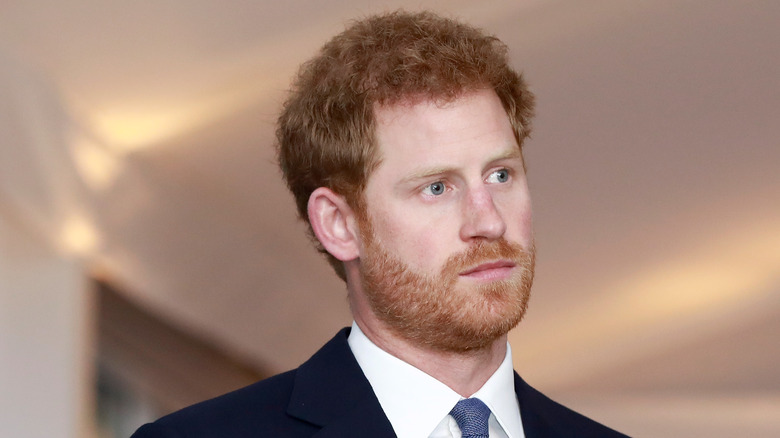 John Phillips/Getty Images
The Telegraph reports that Prince Harry may now live in sunny California with his wife Meghan Markle and their two children, Archie and Lilibet. However, his fight to return to the U.K. with his family may just prove how much the country still means to him. In the statement released by the Duke and Duchess of Sussex's representative, the word "home" is used, which hints that Harry still considers the U.K. his home, despite now residing in America.
"Far from having exiled himself forever, Harry (whisper it) still envisages a future here; still wants a future here. He'll be back," Celia Walden wrote for the publication. In addition, Walden suggests that Harry may be finding himself homesick as he continues his life in the United States away from family and friends.
"Sure enough, his primatologist friend Dr. Jane Goodall admitted back in the summer of 2020 that Harry was already 'finding life a bit challenging', while others have since claimed that he has been 'struggling' and 'at a loss, without any structure in his life,'" Walden continued. "Before Christmas, one close source confirmed to me that 'he has lost touch with many of his friends in the UK.'"
Fans are now keeping an eagle eye on Harry to see how he'll handle his latest challenge, and if he'll ever return "home" to the U.K. with his wife and children.