Camilla Parker Bowles Shares Her Thoughts About Becoming Queen Consort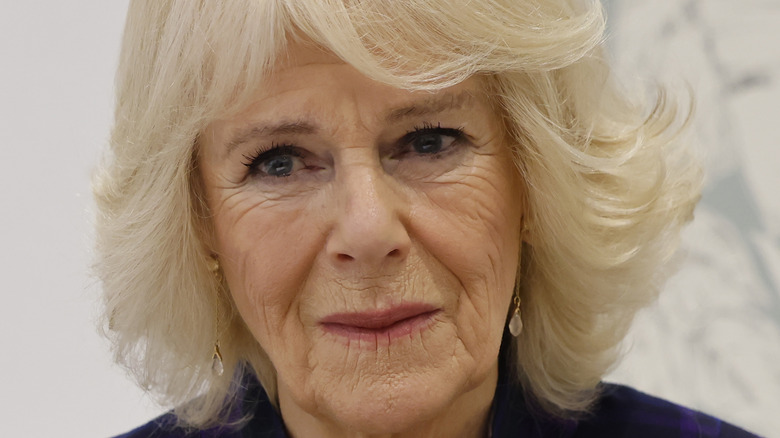 Wpa Pool/Getty Images
Queen Elizabeth II shocked the world on February 6, 2022, when she took the occasion of her Platinum Jubilee celebrating 70 years on the British throne to announce that she would like Camilla Parker Bowles, Prince Charles' second wife, to be called Queen Consort after Charles becomes king, per the BBC. The 95-year-old queen seemed to already nix that idea when Charles and Camilla married in 2005 after being involved with one another off and on since the 1970s, according to Town and Country.
In fact, when Charles and Camilla wed in a civil ceremony, the queen didn't even attend. However, she did bestow Camilla with the title Her Royal Highness the Duchess of Cornwall, leaving the late Princess Diana with the title Princess of Wales, something she became when she married Prince Charles, aka the Prince of Wales, in 1981. Over the years, Camilla has become an accepted member of the royal family, and the queen's wishes for her to be Queen Consort after she passes is proof of that.
Camilla Parker Bowles won't give up important work as Queen Consort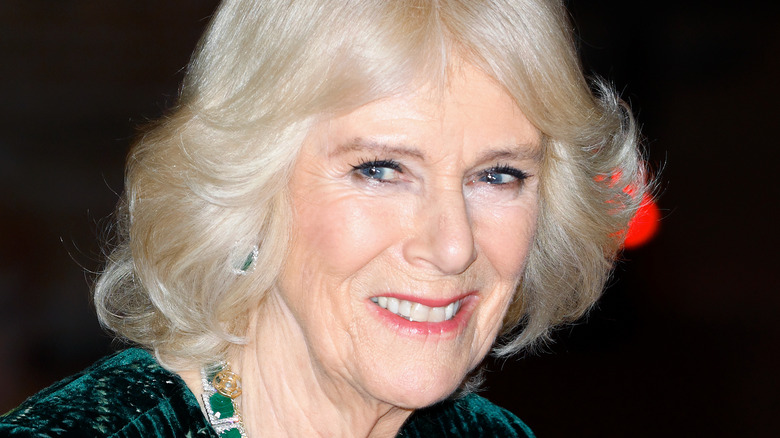 Max Mumby/indigo/Getty Images
Despite a new title one day when her husband becomes the king of England, Camilla Parker Bowles plans to still work with one cause close to her heart and spoke about her devotion to the cause, as well as her gratitude for the queen's wishes. The 74-year-old duchess opened up to The BBC's Emma Barnett about her devotion to working with women who have been a victim of domestic violence and about who she will one day become.
"'Of course it's a great honor [becoming Queen Consort], it couldn't be anything else," Camilla said (via The Daily Mail), before speaking of the victims of domestic violence cause.
"I'm going to keep up with these causes. You know if I start something like this, I'm not going to give up mid-channel, I'm just going to keep going to try and help the likes of people like Diana," she said. "I hope I should be doing it for a lifetime."
Camilla has not said much about the queen's title announcement, but did offer a brief sentence of gratitude on February 10 when volunteering at a community kitchen. "I feel very, very honored and very touched," she said (via People).