Anthony Keyvan's Most Rewarding Aspect Of Filming Student Body - Exclusive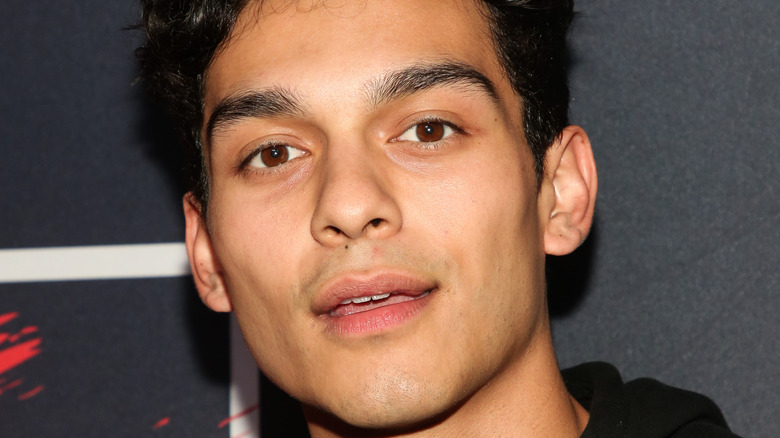 Paul Archuleta/Getty Images
Actor Anthony Keyvan branched out with his new role in "Student Body," a horror film centered on a group of teenagers who get swept up in a deadly situation. 
The project was meaningful to Keyvan, as he had been looking for an opportunity to explore new genres. The 21-year-old actor is perhaps best known for his compelling role in Hulu's "Love, Victor," though he's steadily built his career since the late 2000s. 
Thus far, Keyvan has generally depicted characters in comedies or dramas, and "Student Body" is his first time inhabiting a darker role.
During an exclusive interview with The List, Keyvan discussed how much this project means to him both personally and professionally. He talked at length about his experiences in the film industry and how he's grateful to have been given the chance to try something new. 
Keyvan also revealed the most rewarding aspect of filming "Student Body" and touched on what it was like to live with his fellow castmates during production.
Anthony Keyvan enjoyed the high school experience on set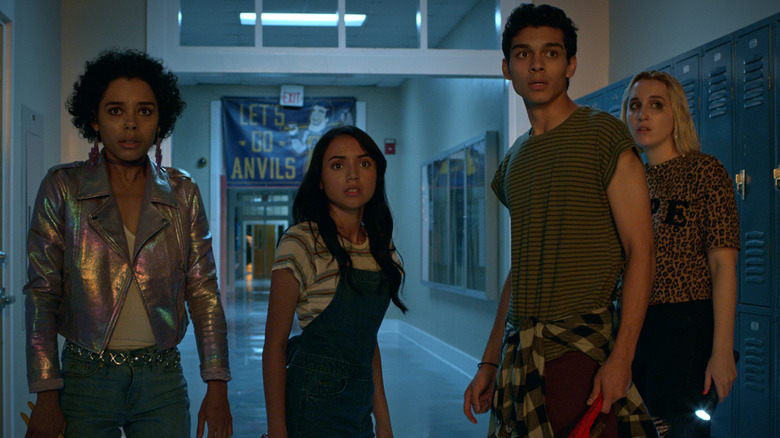 1091 Pictures
For Anthony Keyvan, filming "Student Body" allowed him to hone his acting skills in a thrilling new genre, but it also allowed him to reclaim high school experiences he had previously missed. 
Speaking with The List, Keyvan said that filming quintessential high school moments with his fellow cast members was the most rewarding aspect of this project.
"It was really fun. Growing up in this industry, I had to miss out on a lot of normal school stuff and extracurriculars and really getting to be a part of the student body, no pun intended," he said. "I remember in high school, I was always auditioning and working on something so I wasn't always there."
He had to skip prom and even almost missed graduation because of his career, Keyvan shared.
"I had to give up a lot to do what I do," he said. "Obviously, I wouldn't trade it for the world. I love what I do and I get to experience things that the average teenager doesn't, didn't, I'm not a teenager anymore. But no, I really do think that this is what I'm supposed to do."
During filming, Keyvan became close with one co-star in particular and went on to discuss how their blossoming friendship made the experience even more special.
He developed a close friendship with co-star Harley Quinn Smith
When Anthony Keyvan was filming his new movie "Student Body," he lived in a house in rural Georgia with his co-stars Harley Quinn Smith, Montse Hernandez, Austin Zajur, and Cheyenne Haynes. He said this is what ultimately allowed them to grow close and establish the chemistry that's visible on-screen.
"I really think if it weren't for that, we probably wouldn't be as close as we are today, but I thank the producers for doing that because that's the recipe to make chemistry happen," he told The List. "We all got really close, really fast."
He added that he knew from the very first table read that he was going to become close with one castmate in particular: the daughter of "Mall Rats" and "Clerks" director Kevin Smith. 
"Harley Quinn Smith, one of my best friends now, she came like 20 minutes late and she was like this chaotic character of a person who was just so genuine and sweet and just beaming with energy," he recalls. "I was like, 'That, I can vibe with. I love this human already.'"
Keyvan also played matchmaker for Smith and Zajur, setting them up when they were too shy to discuss their feelings for each other. Now that's a good friend!
"Student Body" is now available for rental and purchase on demand and on digital platforms everywhere.