Is Queen Elizabeth's COVID-19 Diagnosis Impacting Her Ability To Work?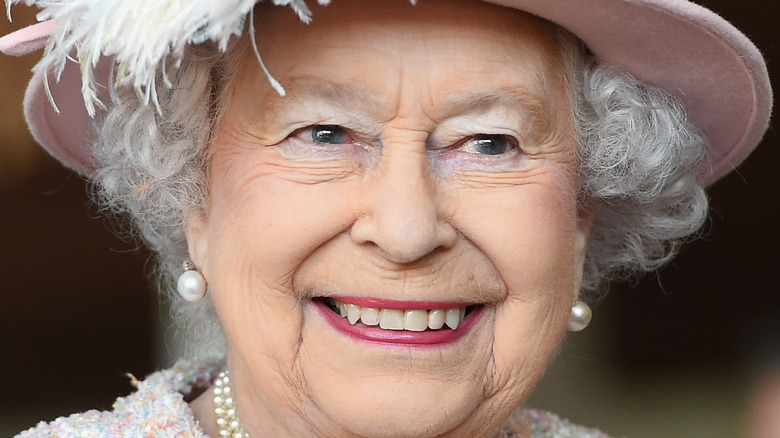 Stuart C. Wilson/Getty Images
When news broke that Prince Charles and Camilla Parker-Bowels tested positive for COVID-19, royal fans were concerned that there was a possibility they could pass the virus on to Queen Elizabeth (via Geo.TV). Even the hosts of the talk show "The View" began speculating that the virus could be passed on to the queen from her son and daughter-in-law.
Unfortunately, what fans feared became a reality. Queen Elizabeth tested positive for COVID-19 shortly after Charles and Camilla's results were made public (via Fortune). Due to her age, there is a concern for the queen's safety. While it is good news that she is vaccinated and boosted, there is still a chance that this diagnosis could be extremely serious for the 95-year-old monarch. Of course, it doesn't help that death rumors about the queen have been spreading recently.
According to National Geographic, data collected by the CDC says that the majority of breakthrough cases that end in hospitalization or death are seen in those aged 65 years and older. Thankfully, Queen Elizabeth has the best medical care at her fingertips. However, it seems her symptoms may be getting in the way of her normal workweek.
The queen is laying low while she fights COVID-19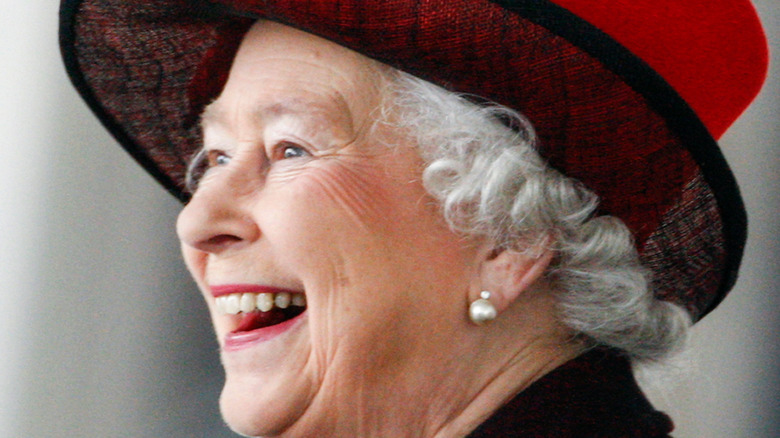 Alessia Pierdomenico/Shutterstock
According to People, Queen Elizabeth has been forced to lighten her workload, including canceling a few of her regularly scheduled meetings, due to her COVID-19 symptoms. "The two virtual audiences that had previously been scheduled to take place today will now be rescheduled for a later date," a spokesperson for Buckingham Palace said, adding, "Her Majesty is continuing with light duties. No other engagements are scheduled for this week."
The queen has canceled all of her planned meetings and engagements since receiving her positive COVID-19 test. Thankfully, a spokesperson shared that the queen's symptoms are mild. "As Her Majesty is still experiencing mild cold-like symptoms she has decided not to undertake her planned virtual engagements today, but will continue with light duties," the spokesperson said.
However, on Wednesday, the queen was able to meet virtually with Prime Minister Boris Johnson, per CNN. The meeting was originally intended to be held in person, but the queen being able to hold a virtual meeting despite her symptoms is a good sign nonetheless.