The Queen's Recent Death Rumors Fully Explained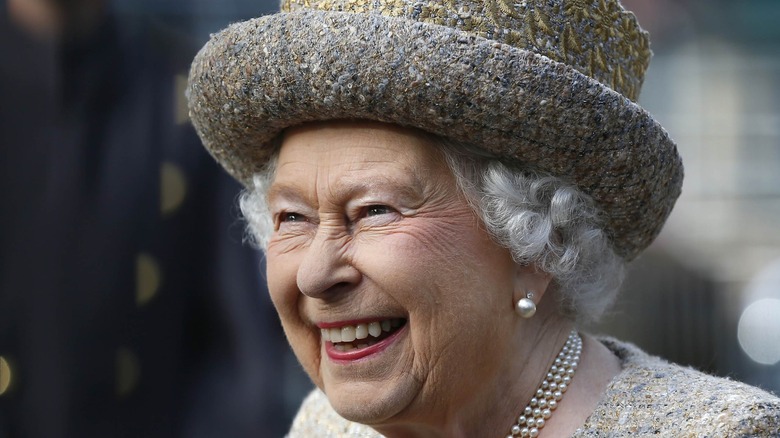 Wpa Pool/Getty Images
Queen Elizabeth II has had a tumultuous 2021. At 95 years old, she's faced numerous battles, beginning with the death of her husband, Prince Philip in 2021 and ending with her health battles. In October 2021, The Evening Standard reported that the queen's doctors had advised her to rest and take a break from her duties, due to a decline in health. Concerns for the queen's health skyrocketed further when she tested positive for COVID-19, as reported by Time Magazine. Though she was confirmed to suffer mild, cold-like symptoms, people were still worried about the long-reigning monarch's fragility.
With Queen Elizabeth II's 96th birthday right around the corner, concern is at an all-time high that people may be hearing a death announcement instead. Anytime a news alert pops up that includes her name, people find themselves panicking, and wondering if this could be the end. In fact, the panic has caused an onslaught of crazy theories. Case in point: In January 2022, a conspiracy theory began to spread that the queen was already dead. Slate explained how Internet sleuths were convinced that the queen's annual Christmas broadcast was entirely faked. As it turns out, this conspiracy theory is nothing new. Back in 2019, people were so convinced Queen Elizabeth II was dead that Editor-In-Chief of the blog Royal Central, Charlie Proctor, had to confirm otherwise, per Town & Country. Proctor nodded to the fact that this rumor "springs up with some regularity" — and this certainly seems to be the case here as well.
Hollywood Unlocked reported on the queen's death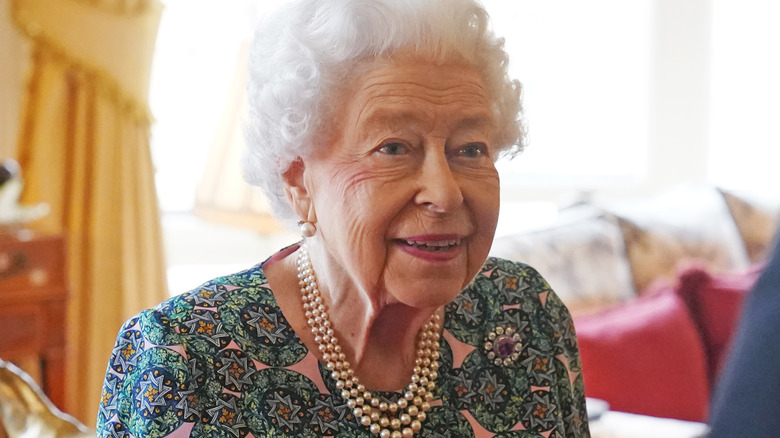 Wpa Pool/Getty Images
On February 22, 2022, Hollywood Unlocked stunned followers by posting a breaking news "HU Exclusive" on Instagram, claiming that the Queen had died. The post was captioned, "Sources close to the Royal Palace notified us exclusively that #QueenElizabeth has passed away. She was scheduled to attend the wedding of British Vogue editor Edward Enninful, but was found dead. Story developing."
Followers were floored, but then very quickly confused as it became clear that no other outlet was confirming or reporting this news. Was it a fluke? With 2.8 million followers on Instagram, Hollywood Unlocked seems to be a reputable publication. In the past, it had often broken news as quickly as TMZ, tackling countless exclusive reports and interviews, with one of the more recent posts highlighting Kanye West. While it is the business of such platforms to remain on the pulse of the news cycle, it's instances like these that imply it's best to wait and confirm before publishing speculative articles. In this case, Hollywood Unlocked's official post to their website about the queen's "death" seemed to hint that it was due to the fact she had tested positive for COVID-19 in February. Still, Hollywood Unlocked seemed confident as ever in their reporting. The publication continued to push the misleading story by sharing a separate Instagram post titled, "Plan of action put into place for Queen Elizabeth's death." This referenced the already existing "Operation London Bridge," which outlines the plans scheduled to take place when England's longest-reigning monarch dies.
Social media mocks Hollywood Unlocked for reporting fake news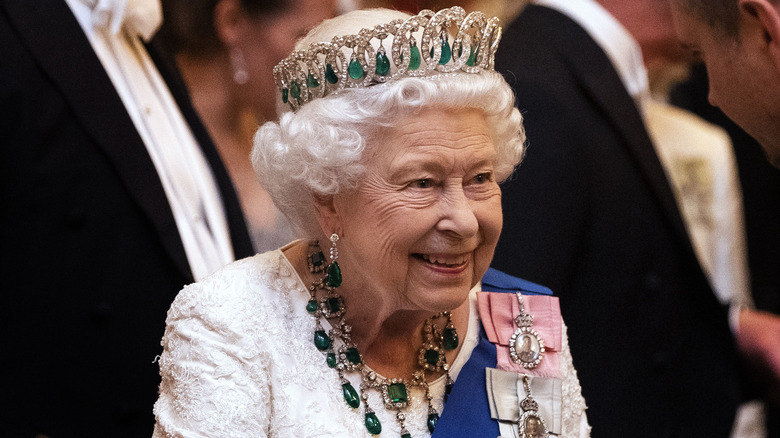 Wpa Pool/Getty Images
Within a few minutes, it was clear that Hollywood Unlocked was reporting fake news, as no other major platform or outlet had confirmed or shared news of the queen's death. Users flocked online to mock the fake news and condemn the website for spreading it so carelessly, per News 18. The publication's founder, Jason Lee, doubled down on the news despite the Internet jokes at his expense. "We don't post lies and I always stand by my sources," Lee wrote on Twitter. Waiting for an official statement from the palace." Unsurprisingly, this tweet was flooded with memes in response.
While the "fake" story continued to float around, other members of the media shared their thoughts on the story. "I hate to break the news to you but that's not how it works in announcing the death of a sovereign. I suggest you get new sources," royal commentator Marlene Koenig shared on Twitter. Journalist Ricardo Brooks also chimed in on the social media platform to share his POV. "Queen Elizabeth is not dead. The @BBC will report it first, after her Private Secretary has advised the British Prime Minister. There's a very elaborate and well laid plan to announce her death," he wrote in a tweet. Both Buckingham Palace and the royal family have yet to comment. However, BNO News confirmed any reports of the queen's death to be "fake." Dayo Okewale, a chief of staff in the House of Lords, was on hand to debunk the rumors.