Ivanka Trump Breaks With The Rest Of Her Family In A Big Way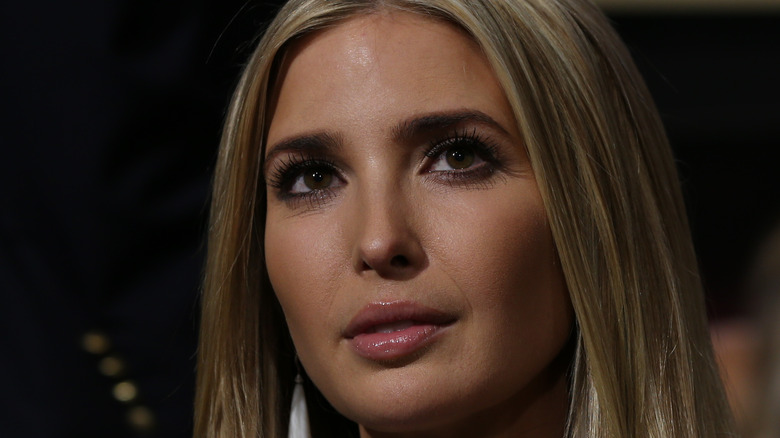 mark reinstein/Shutterstock
In the summer of 2021, the January 6 committee was formed with the intention to uncover what exactly former President Donald Trump was doing before, during, and directly after the January 6 attack on the Capitol. While much of the committee's work has been done behind closed doors, some findings released by the committee have raised eyebrows. 
Over the past few months, the committee has collected text messages, documents, and testimony from those who spoke with the former president as the January 6 riot was unfolding. "We have significant testimony that leads us to believe that the White House had been told to do something," Committee Chairman Bennie Thompson told host Dana Bash on "State of the Union" (per CNN). "We want to verify all of it so that when we produce our report and when we have the hearings, the public will have an opportunity to see for themselves. The only thing I can say, it's highly unusual for anyone in charge of anything to watch what's going on and do nothing."
Given their role in his presidency, Trump's children have also been asked to sit down with committee members to discuss their father's role in the January 6 riot. "They are using whatever powers they have. They couldn't care less. They are vicious people," Trump said of the January 6 committee to The Washington Examiner. "You know Ivanka very well, and you know the quality of her. For them to have to go through all this stuff is a disgrace."
Ivanka Trump is considering giving testimony to the January 6 committee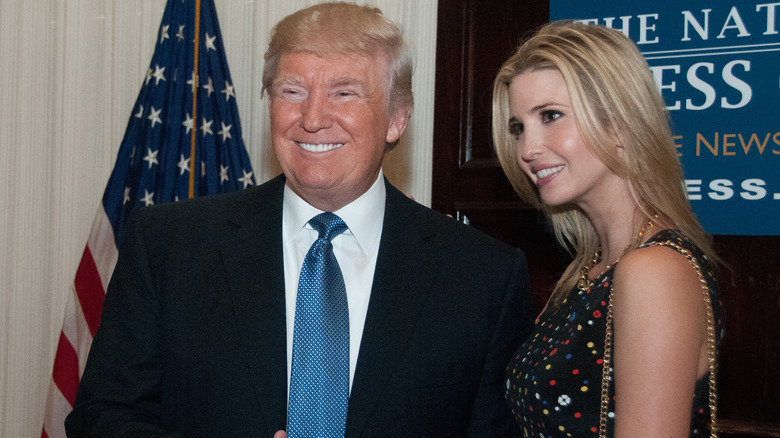 Al Teich/Shutterstock
Unlike the rest of her family, who has only criticized and decried the actions of the January 6 committee, it is reported that Ivanka Trump is actually considering sitting down to speak with its investigators. Ivanka has reportedly been in talks with the committee since January about putting together a time to share her testimony about the events that took place in the Oval Office on January 6, 2021. "Ivanka Trump is in discussions with the committee to voluntarily appear for an interview," a spokeswoman for Ivanka confirmed to The New York Times. As it turns out, Ivanka's testimony could be incredibly useful to the committee, as she was one of several of former President Donald Trump's aides who attempted to persuade him to call off the attack — though these attempts eventually failed. A date has yet to be set for this meeting with Ivanka.
No other member of the Trump family has been willing to sit down with the January 6 committee, despite their direct contact with the former president during the January 6 attack. Previously, Eric Trump and his brother, Donald Trump Jr.'s fiance, Kimberly Guilfoyle, had their phone records subpoenaed, but they have refused to testify to the committee thus far, as CNN reported.
Given her family's reaction to the January 6 committee's investigation, Ivanka's willingness to sit down with the committee is a shocking move to some.