Kyle Rittenhouse Announces Plan To Sue Whoopi Goldberg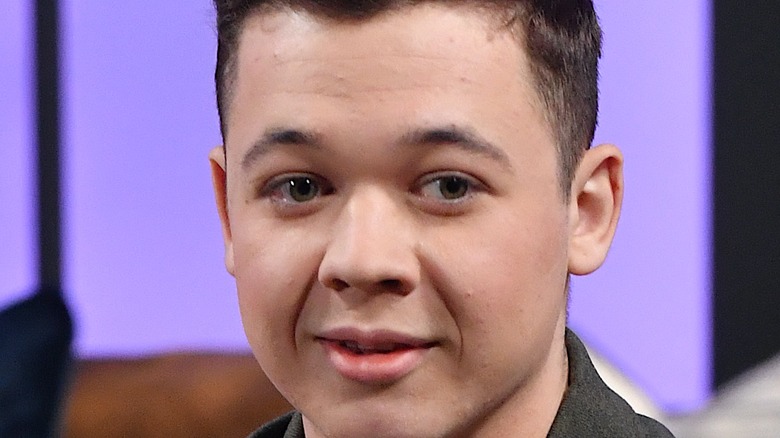 Jason Davis/Getty Images
Kyle Rittenhouse became a media spectacle after he was acquitted on five charges of homicide and reckless endangerment (via CNN). While many believed he would be charged for the killing of two protestors and injuring another, the jury for Rittenhouse's trial was convinced he was innocent after he gave his testimony. There has been a lot of controversy surrounding the ruling, which saw Rittenhouse convincing the jury that he was the victim in the scenario. Now, he is soaking up newfound fame.
The 17-year-old has found a way to monetize his life following his acquittal (via Inquisitr). Dr. Rita Kirk, a professor of communication studies at Southern Methodist University in Texas, told the outlet that she thinks he has a lot of financial possibilities ahead of him. "I'm sure people will come to him with a book deal," Kirk said, adding that she sees him taking on speaking gigs.
While there appear to be a lot of options for Rittenhouse, his first step towards financial stability comes surprisingly.
Rittenhouse wants to sue several celebrities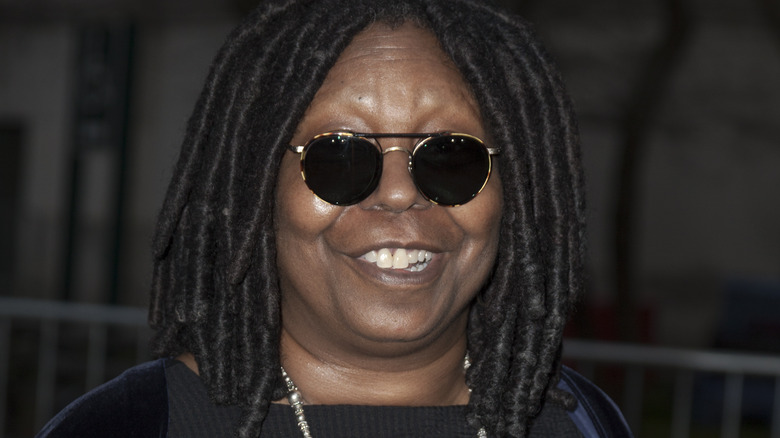 Lev Radin/Shutterstock
One of Rittenhouse's favorite things to do post-acquittal is hitting the TV news circuit. He has, for example, visited Fox News several times. During an interview with Tucker Carlson on the network, Rittenhouse boasted that his next step will be to sue a large list of public figures who had strong opinions about his guilt (via BET).
He is looking to sue Whoopi Goldberg, for instance, for comments she made on "The View." He told Carlson, "Right now we're looking at quite a few," adding, "Politicians, celebrities, athletes. Whoopi Goldberg's on the list. She called me a murderer after I was acquitted by a jury of my peers. She went on to still say that." Ultimately, he noted, "And there's others."
This is part of a new initiative Rittenhouse is hoping to create to battle "lies" told by public figures and media outlets (via the New York Post). Rittenhouse further explained his position to Carlson, adding, "We're going to hold everybody who lied about me accountable, such as everybody who lied and called me a white supremacist." This isn't the first time Rittenhouse has spoken out about celebrity conversations, either. Rittenhouse famously spoke about LeBron James' Twitter jab at him, so for all we know, James might be on his list, too.