The Real Reason The Vixen Walked Out On The RuPaul's Drag Race Season 10 Reunion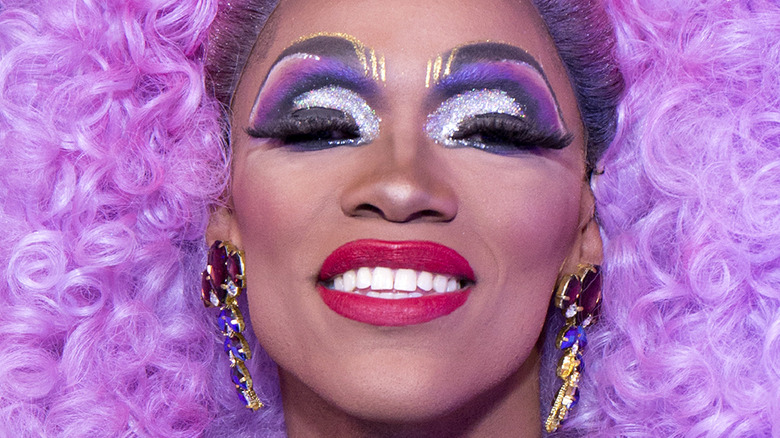 Santiago Felipe/Getty Images
"RuPaul's Drag Race" has a reputation for the drama that goes on between contestants during filming. It's no secret that competing is stressful to begin with, but add in the element of personal drama and it can be outright explosive. Some of the show's most infamous feuds, like the one between Sharon Needles and Phi Phi O'Hara, were so intense even when the cameras weren't rolling that they had to be separated when offset (via Phoenix New Times).
The drag universe is a small world and many of the queens come into the competition knowing one another prior. While O'Hara and Needles met on "Drag Race," queens like Aquaria and Miz Cracker have brought their drama from past experiences. Although the two had dealt with comparisons prior to coming on the show, it all came to a head in Season 10 when Aquaria claimed Cracker was stealing her looks.
One of the most explosive moments in "Drag Race" history took place during that same season when one queen left the reunion. Here's how the drama really went down.
The Vixen was never afraid to stand up for herself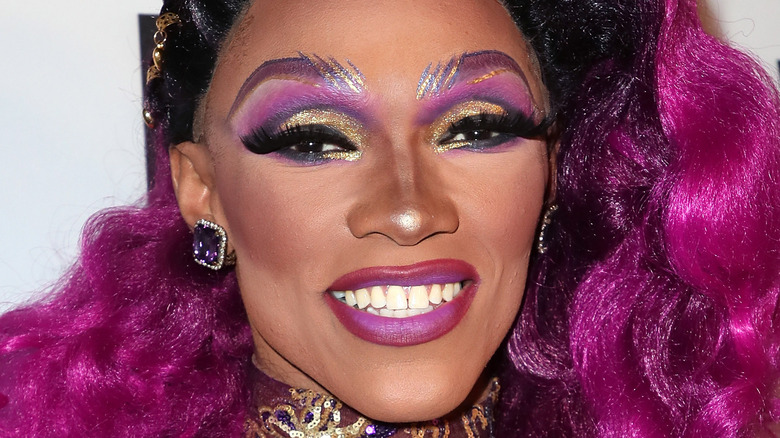 David Livingston/Getty Images
During "RuPaul's Drag Race" Season 10, one contestant was not afraid to speak her mind. Legendary performer The Vixen never backed down from a fight and wasn't afraid to stand up for herself. Most notably, she found herself butting heads with the larger-than-life personality of Eureka O'Hara (via Elite Daily). The original argument started in an episode of "Untucked," the show that gives a backstage look at what goes on while the judges are deliberating on the main stage. The feud would last until Vixen's elimination.
Vixen stood up for herself yet again come the Season 10 reunion show. In an interview with the hit web show "Hey Qween!," the Vixen explained what caused her to walk out of the reunion.
"I had not planned on having any type of epic battle with RuPaul," she shared. "I was trying to stay in such a zen place." However, she felt that the other contestants, and eventually RuPaul himself, were attempting to prod her into making a scene to amp up the drama for the show. As she explained, "It just got to the point where Ru was the one that was trying, and it was like, 'It's time to go.'"
She continued, "By the time a producer came upstairs, I was out of drag. I was putting on jeans, 'Hey how you doing?' And I still wasn't angry. It's not the greatest career move, but it's what I needed to do for myself at the time, and I think people forget about that."