The NCIS Episode You Forgot Starred Sean Astin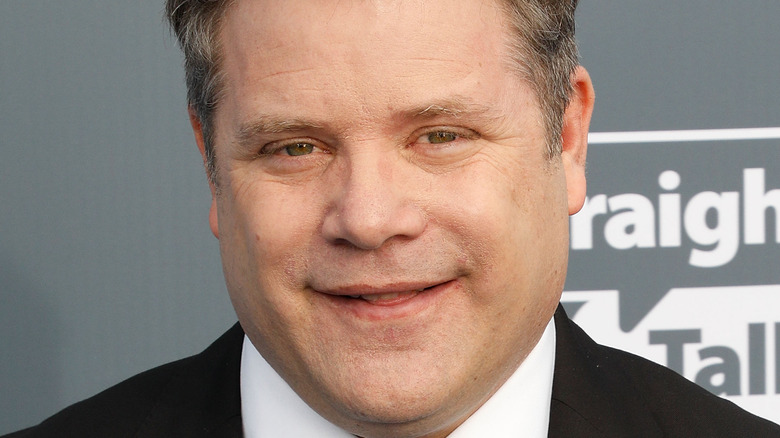 Taylor Hill/Getty Images
Sean Astin has enjoyed a fascinating career in Hollywood. He originally broke out in beloved kids' adventure movie "The Goonies" back in 1985, before making his mark as an adult playing Sam to Elijah Wood's Frodo in the world-conquering "Lord of the Rings" franchise. More recently, Astin portrayed fan-favorite character Bob Newby in Season 2 of "Stranger Things." Per Cheat Sheet, in an interview for companion show "Beyond Stranger Things," Astin revealed his only request for poor Bob was to "let him do something heroic." 
Astin has maintained the same lovably goofy personality in the public sphere for years. Reminiscing about playing Sam, and what the character means to him, for the "LOTR" 20th anniversary with Collider, Astin shared, "He's so reliable. He's so reliable in his ethics, in his choices, the choices of Master Samwise, but just as a literary character, he's such a reliable literary character." He added, "But one thing [that] is immutable is just his faithfulness. That fidelity is... We need it so much in this world. You need it, or else there's just chaos." 
The prolific actor's career has taken in 169 roles and counting, at the time of writing, from video-game and voiceover work to movies and television. As a result, you might be shocked to learn that Astin briefly appeared in "NCIS" not too long ago. 
Sean Astin starred alongside Jamie Lee Curtis
Sean Astin featured in a 2012 episode of "NCIS" titled "The Tell." Entertainment Weekly excitedly announced Astin's casting, noting that, funnily enough, he was poised to share the screen with another high-profile guest star — horror icon Jamie Lee Curtis. Executive producer Gary Glasberg shared, "I've been a big fan of Sean's for years and this is a part we literally tailored for him." Glasberg added, "Jamie's character, Doctor Ryan, oversees a team of brilliant PsyOps agents and Sean will prove to be her go-to operative." 
In a follow-up interview about the guest spot, Astin told EW he was delighted to join the show. "NCIS' is legendary for having a very close-knit, family-style, hard-working, professional team," the actor said. "So being able to step in and participate with them, it makes you feel a little less like a free agent for a minute. It makes you feel like you're a part of something."
Astin's character, Tyler Elliott, was essentially Curtis's right-hand man. They assisted the "NCIS" team when top secret information was released by somebody working for the Navy. On collaborating with the "Halloween" star, the actor enthused, "Jamie Lee is such a force of nature. She's such a dynamic human being." Although Astin was thrilled to take part in "NCIS," he hoped to do more comedy in future. Perhaps he and Curtis could team up again someday for something a bit lighter?