The NCIS Episode You Forgot Starred Jamie Lee Curtis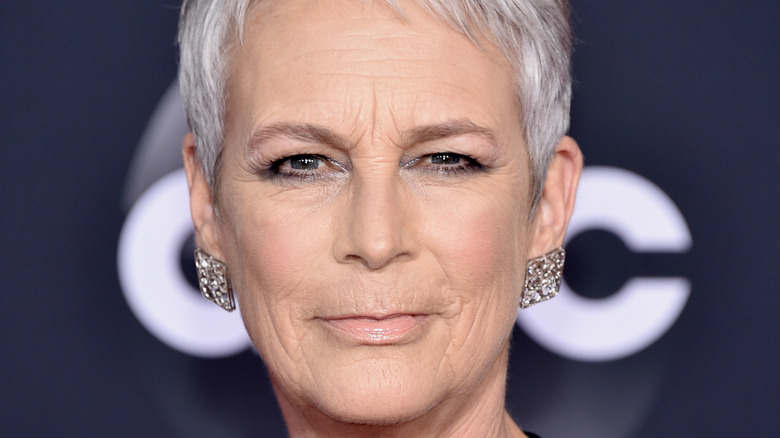 John Shearer/Getty Images
Jamie Lee Curtis is a horror icon, having made her film debut in John Carpenter's seminal slasher "Halloween," back in 1978. Over the years, Curtis has reprised her role as the original Final Girl, Laurie Strode, several times, most recently in 2018 reboot "Halloween" and its sequels "Halloween Kills" and trilogy closer "Halloween Ends," the latter of which is slated for release in October 2022. Horror is clearly Curtis's playground, particularly in her many beloved collaborations with fellow icon Carpenter. 
However, it's worth noting that the actor, whose famous parents were Hollywood legends Tony Curtis and Janet Leigh (herself a scream queen, thanks to her role in "Psycho"), actually got her start on television, with bit parts in the likes of "Quincy M.E.," "Columbo," and "Charlie's Angels." Although, nowadays, Curtis is predominantly known for her film career thanks to roles in "Freaky Friday" and "Knives Out," among others, she's kept one foot in the TV realm too, including appearing in hit procedural "NCIS." 
Jamie Lee Curtis and Mark Harmon reunited on NCIS
In 2011, Entertainment Weekly reported Jamie Lee Curtis and Mark Harmon, who played a couple in hit reboot "Freaky Friday," would be teaming up once again on "NCIS." Harmon has been a series stalwart for many years, playing Gibbs, while Curtis was booked to appear in at least two episodes as Charlotte Ryan, from the Office of the Inspector General in the Department of Defense. Ryan was described as a ball-busting career woman and single mother who was guaranteed to tussle with Gibbs and the team. 
As executive producer Gary Glasberg enthused, "The role of 'Charlotte Ryan' got even better when the enormously talented Jamie Lee Curtis agreed to join us. Jamie's shoot-from-the-hip style embodies everything we want from Ryan — humor, heart, strength, and a lot of fun. We couldn't be more excited she's here ... Don't be surprised if there are sparks between Gibbs and Ryan. We're expecting some real chemistry." 
Per Insider, Curtis ended up appearing in multiple episodes of the hit show. In an interview with Access Hollywood, Harmon shared, "I think we're all glad that she's coming to play with us in our little sandbox." Clearly the feeling is mutual, since Curtis told Entertainment Tonight, "I'm very fond of him, and he's very fond of me. That's just a given." She added, "I'm not going to lie to you and say that this is a horrible, difficult job to 'play' with him. I'm happy to have it."