Wesam Keesh Talks Law & Order: Organized Crime And For The People - Exclusive Interview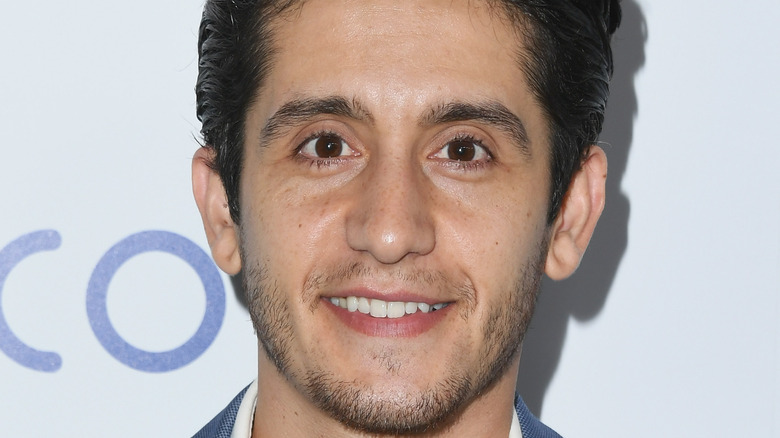 Jon Kopaloff/Getty Images
"Law & Order: Organized Crime" is different from its "Law & Order" counterparts, but one similarity it shares is how it serves viewers fun relationships, deep character arcs, and wild crimes every week. "Organized Crime" boasts a stacked cast, including Dylan McDermott, Tamar Taylor, Danielle Moné Truitt, and Christopher Meloni as Detective Elliot Stabler. It's even one of the crossover shows Mariska Hargitay has appeared on, and who doesn't need some Detective Olivia Benson in their life?
The latest arc in the series, which is in its second season, features Wesam Keesh as Adam Mintock, though fans most likely know him under his nickname: Malachi. Keesh, whose prior credits include a starring role on ABC's "For the People" and guest spots on "NCIS: Los Angeles," "Good Girls," and "Dark/Web," has had a seven episode run in Season 2 during which he's helped the detectives with their cases in exchange for his freedom from prison, all while establishing a romance (via TV Insider). 
Keesh's arc on "Organized Crime" is drawing to a close, but we at The List were lucky enough to chat with him ahead of its conclusion. Keesh exclusively told us what his experience on the series has been like, how his past roles helped him prepare for "Organized Crime," what his experience entering Shonda Rhimes' TV universe was like, his love for podcasts, and more.
Wesam Keesh on his Law & Order: Organized Crime experience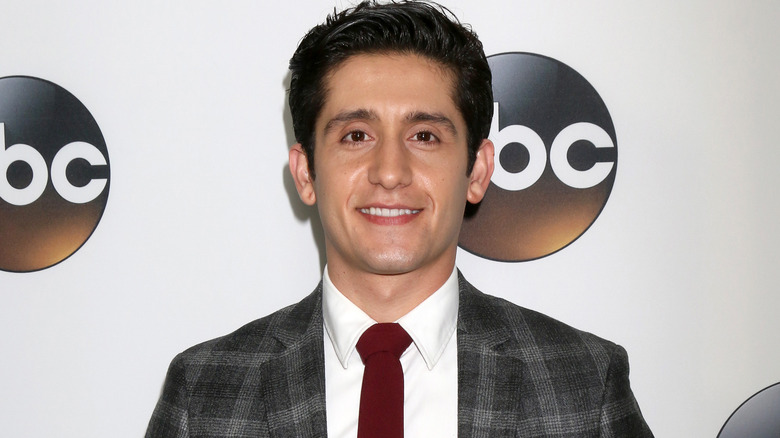 Kathy Hutchins/Shutterstock
How has this experience [on "Law & Order: Organized Crime"] been for you?
Oh my gosh. Working on "Law & Order: Organized Crime" has been an absolute blast. The cast, crew, amazing. The stories are very engaging, entertaining, and it's fun with my character because he brings a little bit of levity into all the seriousness. Getting to watch especially Chris Maloney and Dylan McDermott work is such a pleasure, watching two masters at their craft and getting to learn from them and observing them and acting with them is once in a lifetime.
Your character brings such an interesting dynamic to the show, which I personally loved. You have this really interesting relationship with the rest of the cast as you've been working with the detectives and everything. You've had a little love story going on. Can you tease if you might be back through all of these connections?
Who knows? ... He's definitely proven that he's an asset to the division and he's trying to pull on Jet's heartstrings, so he's doing his best, try to connect with her episode by episode. Then, who knows? [In] the next couple episodes, a lot can happen.
Without getting into too many spoilers, are you happy with how your characters arc is concluding or might you have more ideas about where you might want Malachi's story to go?
Yeah. The writers do such a good job and so I'm like, "This is great. Cool." I don't want to give too much away. That's always the hard part about these things. I don't want to spoil anything, but people's jaws might be dropped in a couple episodes, so yeah.
Malachi is this hacker genius. Did you do any special research for this part of the role, or did you have [a lot of] experience with technology [already]?
Definitely not a hacker. However, I did do a good amount of research on like, "How someone is able to hack someone else's computer?" and all this stuff. It's actually pretty frightening how easy it is. If you know a little bit of coding, a little bit of how computers work, yeah, basically anybody can get hacked super easily ... And a little security tip is always turn on those two-step verification things for your stuff. That helps out tremendously or you're going to get hacked very easily.
On how his prior credits prepared him for Organized Crime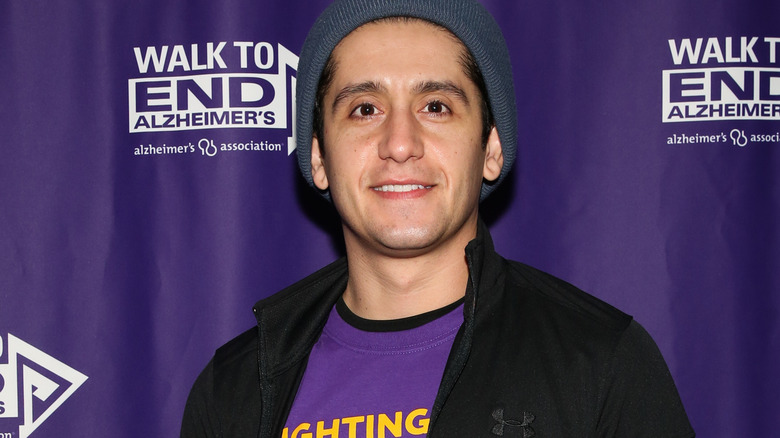 Paul Archuleta/Getty Images
You have prior credits that are some somewhat similar in tone to "Law & Order." I know you worked on "NCIS: Los Angeles" and even "For the People," which are all of these shows that center around the justice system. How might those roles have helped prepare you for "Law & Order?"
Well, first of all, I understand a lot better how our justice system works. All the ins and outs, the criminal justice system ... Whenever you go to court, that process as well. There's a lot of stuff you don't know about, [including] processing a suspected criminal, what goes into that. It's some pretty intense things. I got to shadow a real public defender here in LA and one in New York for my work on "For the People, and, oh my gosh, man, the amount of cases they have to deal with and how many of those people, especially a public defender, have to represent people with mental illness — it's something like 80, 70% of their clients have some sort of mental illness and yeah, little things like that surprise you along the way. It helps build your character whenever you start performing. Little things here and there, it's all in the details.
These series, like the "Law & Order" series and the ["NCIS" entries] of the world help bolster many people's careers. So after this, where are some places you'd like to go? What are some of avenues you'd like to go down? What are maybe some dream roles for you?
Yeah, that's a good question. I love comedy a lot and I'd love to do a live multi-cam ... "Undateable" did that for a little bit. They would actually perform it live. That excitement of knowing that you can't mess up or if you do, you just have to keep going along with it, that sounds like a lot of fun and a challenge for me. I also like the procedural stuff too. I want to play some cop who doesn't follow the rules. We'll see.
Did Wesam Keesh have freedom with his Organized Crime character?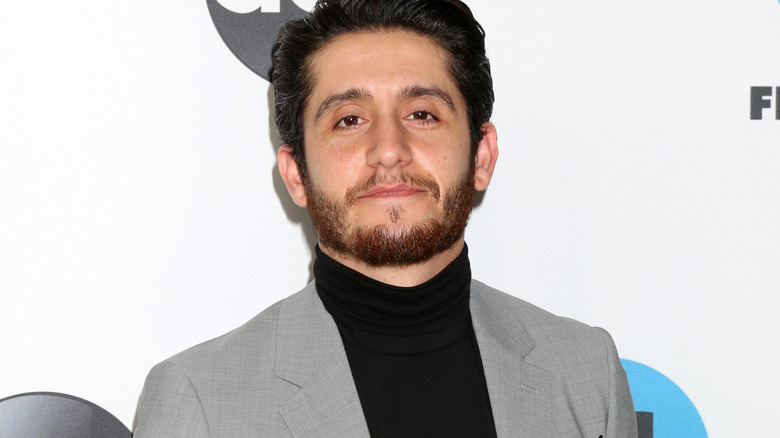 Kathy Hutchins/Shutterstock
You mentioned earlier working with... what it's like to work with Christopher Maloney, Dylan McDermott. This show, you've got Mariska Hargitay popping in sometimes. It's [a] stacked cast. What has your experience been like with them, and how have they helped you?
Seeing how they break down a scene, work a scene, block it, sometimes maybe rework a line to better fit their characters, this is all priceless experience for me as an actor and how I work and how I would work in the future. A lot of my scenes are with Ainsley and she's an incredible actress to work with as well. It's always nice when the chemistry works right off the bat and yeah, Ainsley's amazing. It's always fun to work with her. We laugh a lot behind the camera, so it's pretty fun.
I think that's amazing because the chemistry really does show on-screen, and it really helps bring those characters even closer to the viewer too.
It's really easy to act with her. It doesn't feel like work.
Did you have a lot of freedom with your character on "Law & Order?"
They were generous ... You got to say the lines they give you at least for a couple takes, but they're very generous in letting me play around with the comedy a little bit and throw in an improv line here and there. I appreciate that.
Are there any specific moments of that really stick with you that you remember fondly?
This is the first time I got to mess with Ainsley a little bit while working. It's the second episode and this is the first time they bring me on to help her do her job, and she's not too fond [of] that. I'm supposed to say, "Blah, blah, blah. Like the lady said," and this is in front of her coworkers. Then I go, "Blah, blah, blah. Like the gorgeous lady said." I can see Ainsley, as Jet, go like, "Why are you saying...?" Anyway, it's this wonderful little moment. They're like, "Okay, cool. She's able to play and everything like that." It worked out great, and watching the other people's expressions [was] awesome too.
On his life during the COVID-19 pandemic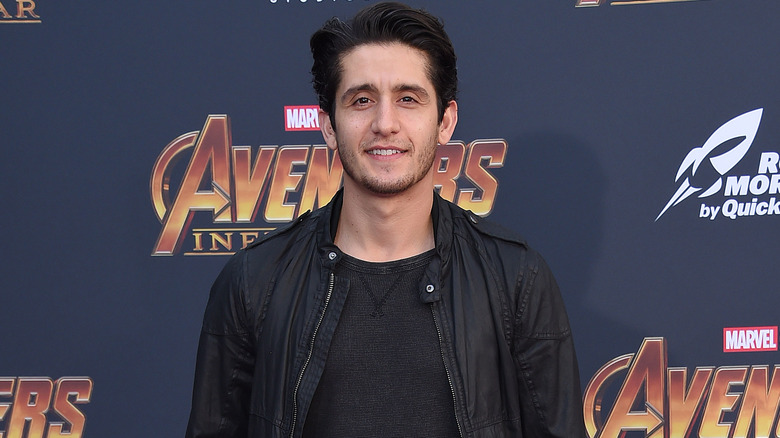 DFree/Shutterstock
That's amazing, because then it's authentic too, which is great.
It's always fun whenever you have such professional actors who can just play and you do something different, they react differently and yeah. It's just always a blast when you can go onto a set and everybody there has been so welcoming from the cast, crew, producers, writers. Everybody just very welcoming and just an amazing group of people.
Had you worked with anyone from this show before?
Yes. Oh, I'm actually looking it up cause I want to make sure I get his last name right ...  Fred Berner on "Chicago Justice." I got to do a wonderful guest spot on that and working with Philip Winchester on that show was such a blast and yeah, he had remembered me from "Chicago Justice." It was nice to see him again, and I got to work with a director from "For the People" that had directed an episode as well. Once you start working in TV a lot, you start seeing a lot of the same faces, which is a good thing. I guess people still like you and want to work with you.
I know the pandemic especially has hit actors and sets and everything really hard. How has that been for you, and how has that affected your career?
I got prison thick during the [quarantine], as you can see by my kettlebells in the back. I was eating and doing kettlebell swings and I got — I was like, "Oh, this is not in my normal range," for acting, and so I was like, "Okay, I got to bring the cardio back." It was a bummer for everybody, but I don't want to complain too much about it, because I know a lot of other people had it a lot worse. I didn't work for a while. 
When the pandemic hit, I was working on the pilot for NBC called "Echo" with JJ Bailey, Richard Brooks, who was on my podcast this week. I don't know if you know Richard Brooks, he's an old "Law & Order" guy. He used to be on there.  He's an incredible actor. He's been in the business for a while and it was such a blast to work with him. I was excited to work with him on the pilot and then it got stopped because of the pandemic and we never went back to it. We stayed friends and yeah, he's a guest on my podcast this week and we had a blast talking about life [and] acting. [The podcast is] called "Wesam's World," by the way.
On his love for podcasts
Kathy Hutchins/Shutterstock
Between acting and the podcast, you get to open this communication up with viewers and people around the world. What [does that mean] to you and if there's one medium you actually prefer over the other for this?
Do you listen to any podcasts?
I don't listen to much. I should.
It's all good. The reason why I ask is because podcasting for me, [and] listening to podcasts, did two things. It bettered me as a person. It bettered me and my craft. It motivated me to get off my butt in the mornings and [on] certain shows, and then there's other podcasts that are entertaining where I can feel like I'm part of ... I'm like, "Oh, I miss my group of friends, but I can listen to this podcast. And it makes me smile and laugh."
I wanted to share those feelings that I get from other podcasts with people. I bring on amazing human beings that I've worked with, or I think have done amazing things. We have these incredible casual, long form conversations, or I bring on a couple of my best friends and we're just silly billies for a few hours. I like sharing that with people, and we've gotten a lot of positive feedback. It's live on idobi Radios, Thursdays at 3:00 p.m. Pacific time, 6:00 p.m. Eastern time. It's also available the next day on all platforms like YouTube, Spotify, Apple Podcasts. I love doing it. I love having good talks with good people.
Wesam Keesh reveals what it was like to enter Shonda Rhimes' universe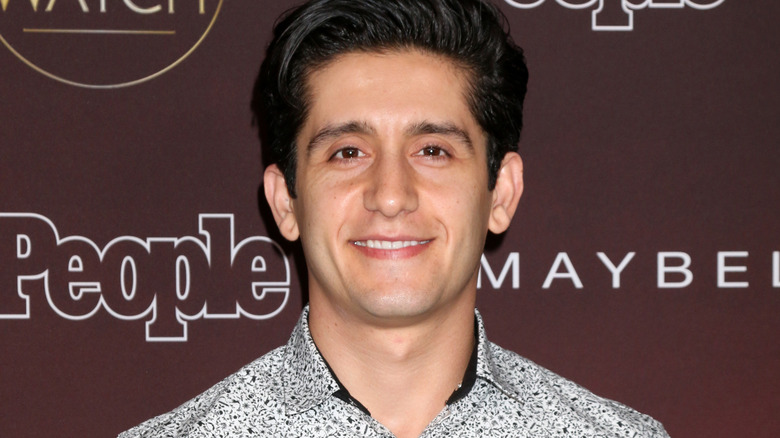 Kathy Hutchins/Shutterstock
I wanted to touch on "For the People" for a second. I was very intrigued because I feel like all through high school, I was watching "Scandal." My mom was always watching "Grey's Anatomy." I was exposed to all this Shondaland content. So I wanted to ask you what it was like being part of that and how it was like being in the same world as the Olivia Popes and the Meredith Greys and everything?
First of all, I'm so proud of being part of the show "For the People." The stories we were telling were amazing, incredible, illuminating. Things that were going on in our world currently, in our country, within our communities, and the writing was so special because it was so good. It was one of those shows where you didn't want to improv. They said, "Hey, we stay word perfect," and you were like, "Absolutely," because I want to stay word perfect. Shondaland Productions are some of the most well-oiled machines out there. Putting on a TV show is hard. It's almost impossible to do. You're going to work on some productions that have a little hiccups here and there, but I'm telling you, it was smooth sailing, at least from my perspective, during the whole process. It holds a special place in my heart.
It feels good to hear that this company that I feel I've been watching for so many years is like actually as amazing behind the scenes, as it appears on the screen. 
They're some awesome people, and a lot of awesome actors came from "For the People." You've got Ben Rappaport, Britt [Robertson], Regé[-Jean Page], Susannah Flood, Anna Deavere Smith ... There's an actress named Jasmin Savoy Brown. She's okay. She's not that great. You can quote me on that. I want that in writing. You have no idea, probably. Me and Jasmin, we're like best friends. We roast each other all the time. So if that's in writing somewhere, I would love that. ... My press person is like, "I don't know if we can do that!" 
[If] you saw my story last week, or yesterday, we were roasting each other constantly. She's an amazing human being. She's on "Yellowjackets" and "Scream" right now. She's so super talented. She has an awesome podcast as well. Everybody on that project was amazing, from the creator, Paul Davies, Tom Verica, Mary Howard, the producers, Betsy [Beers]. There's not one negative thing I can really say about the entire production.
On what daily life is like for Keesh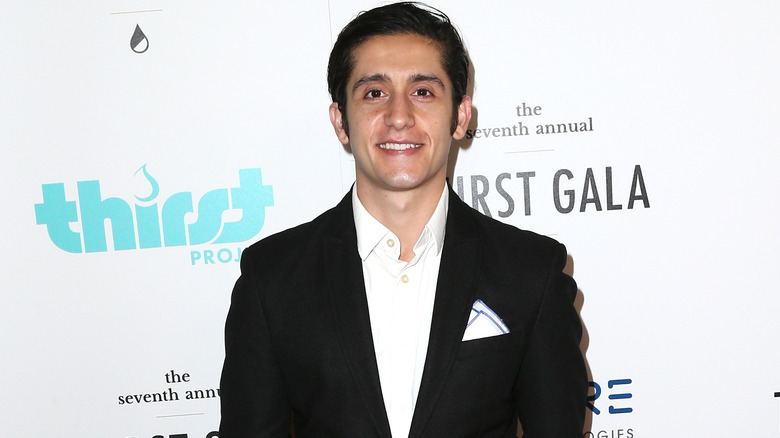 David Livingston/Getty Images
I know between the podcast, and you have acting and you are also into things like yoga and gardening and everything. With all of this, what does a typical day look like for you?
Oh my gosh. Well I just finished my yoga certification teacher program. It was like a 200-
Congrats!
Yeah. Thank you, and so that was a nice ... I felt good about that accomplishment. A typical day is packed full of things, from doing self-tapes, to working on a project, to tending to my garden in the mornings, to it's coming up on spring. The weather's going to start getting nicer here in a little bit, so I got to replant, fertilize. I do yoga on my own and in classes as well throughout the week. Finding time for yourself too is really important. I like to make sure I get all my business stuff done and then that way I can then enjoy myself. If I want to play video games, I don't have to feel guilty about it.
We cover a lot of reality television content. One thing we always like to ask everybody is: What are some of your favorite reality shows to watch and also, are there any you would maybe want to appear on at some point?
Okay. I'm so glad you asked this question.
I'm ready.
Here's a weird thing about me.
Wesam Keesh reveals his favorite reality series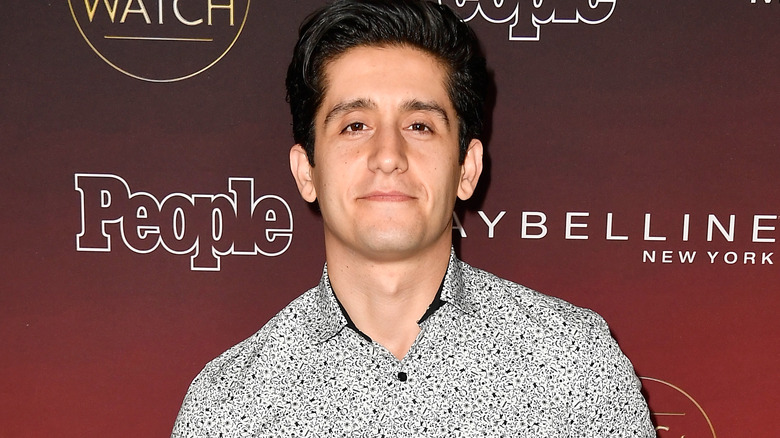 Frazer Harrison/Getty Images
Before bed, I have to watch ghost hunting or something scary. I'm a big fan of ghost adventures and all the other ghost hunting shows or "Finding Bigfoot" or anything like that. There's something about watching people in cold abandoned buildings while I'm cozy in my bed, that make me fall asleep within five, ten minutes, so definitely ghost hunting shows. I would love to be on one of those shows, because here's the thing. I'm not going to call anybody a liar or anything like that. I get it, it's your own experience, but I know how easy it is to edit things. I want to go out there and I want to experience it myself. I want to hear the little EVPs on my own. I want to see an apparition, and then from there, I'll make a judgment call.
I can honestly say no one has ever said that their dream was the ghost hunting show. This is amazing.
I love cooking shows too. Any type of cooking show with Gordon Ramsay or anything. I like to eat while I watch it. I feel like I'm eating the food I'm watching sometimes.
What can you tell us and tease about what's next for you after this arc on "Law & Order?"
Oh, that's a good question. Who knows? As with all of Dick Wolf shows, they bring characters back all the time. I might be coming back, I might not. Who knows? Yeah, I got to ... He was zipped up.
After the arc, do you have anything lined up?
I have a couple projects that are in development, but nothing really I can say or talk about too much.
You can catch Wesam Keesh on NBC's "Law & Order: Organized Crime." New episodes air Thursdays at 10 p.m. ET.