How Law & Order: Organized Crime Is Different From Law & Order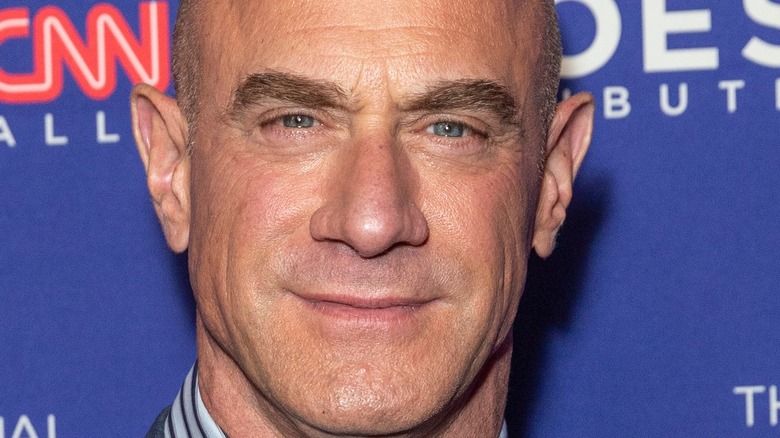 lev radin/Shutterstock
The hearts of "Law & Order: SVU" fans broke everywhere when, a few episodes into the show's thirteenth season, it became clear that Detective Elliot Stabler (Christopher Meloni) would no longer be a member of the elite squad known as the Special Victims Unit. Following a fatal shooting in the season 12 finale, Stabler is cleared by the Internal Affairs Bureau, he is still placed on administrative leave — and because of Stabler's history, he'd be subject to psychological tests and other hurdles placed by IAB (via PopSugar). Rather than dealing with this, as Captain Cragen explains, Stabler decides to put in his papers off-screen and retires.
Naturally, fans were disappointed that a long beloved character had been written off the show with such little closure. It wasn't easy on his partner Olivia Benson (Mariska Hargitay), either.
"I was just so sad, because we started this thing and built it together," Hargitay recalled to People. "And we went through so many milestones and spent so much time together and understood so many things that nobody else could understand."
Thankfully, although Meloni's exit was abrupt, the two were able to stay friends throughout the years. "I couldn't have been happier," Meloni said of the work he went on to do after leaving the franchise. "But she and I ... we stayed connected."
Law & Order: Organized Crime and Stabler's journey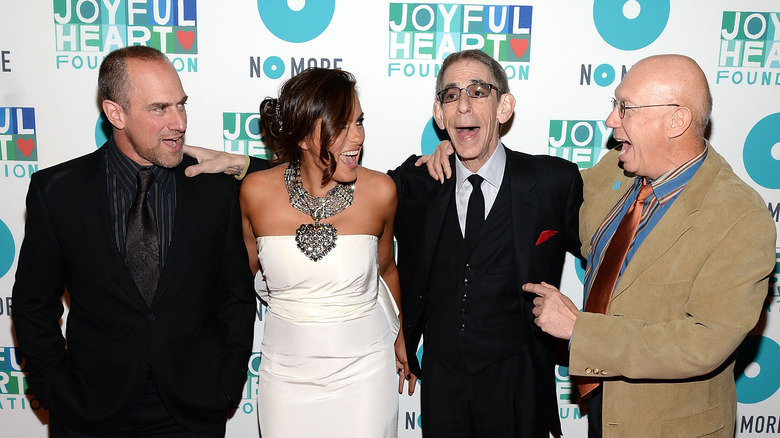 Andrew H. Walker/Getty Images
In the years since Meloni left "SVU," he didn't even make a guest appearance on the show, or even cameo. That is, until 2021, when Meloni returned as Stabler, headlining his very own show, "Law & Order: Organized Crime".
"I was intrigued for a variety of personal reasons," Meloni told Entertainment Weekly of his decision to return to the "Law & Order" fold. "If you have, at least from my perspective, a very well-known and beloved TV character who left abruptly and, I would argue, unceremoniously ... there's a built-in recognizability, a thing that needs to be satiated with a sense of closure. Those are all very attractive things."
It probably also helps that "Law & Order: Organized Crime" — which kicks off with the murder of Stabler's longtime wife, Kathy Stabler — is a very different show than "SVU." Much of the show's engine is around Stabler getting vengeance for his wife, who he believes was killed by mafioso Richard Wheatley (Dylan McDermott) (via E! Online). So while "SVU" finds its detectives trying to hunt down different suspects week after week, Stabler is far more concerned with one suspect in particular.
"It's not a case of the week, because organized crime doesn't work in that way," showrunner Ilene Chaiken explained. Plus, Stabler's family is a central part of the show, whereas on "SVU," the detectives' personal lives are relegated to the background, often leaving nothing more than subtle hints for the audience.