We Finally Know Who Joe Biden's Historic Supreme Court Nominee Is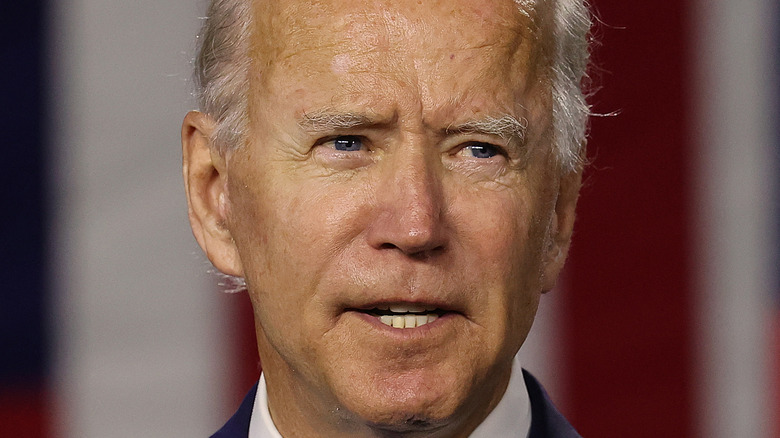 Chip Somodevilla/Getty Images
On January 26, 2022, President Joe Biden was given the chance to make one of his 2020 campaign promises come true when Justice Stephen Breyer retired from the Supreme Court after more than 27 years on the highest court in the land (via NBC News). The retirement of the 83-year-old justice left a seat for Biden to fill on a court that has six conservative justices and three liberal after Ruth Bader Ginsburg died in October of 2020, allowing former President Donald Trump another chance to appoint a justice. He chose Amy Coney Barrett, turning the court into a 6-3 conservative majority.
While still campaigning for the Democratic nomination, he announced during a primary debate that if he was given the opportunity to appoint a justice as president, he would choose a Black woman, as no woman of color has ever sat on the Supreme Court in its 233-year history, per the New York Times. After Breyer announced his retirement, Biden reiterated that promise, and announced his pick on February 25.
President Joe Biden kept his Supreme Court promise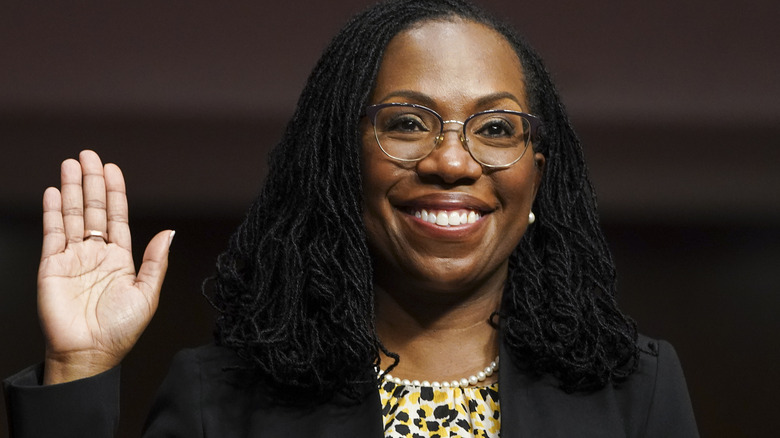 Pool/Getty Images
On February 25, 2022, Biden finally announced he had chosen Kentaji Brown Jackson, a 51-year-old judge who already sits on the D.C. Circuit of the United States Court of Appeals. "I'm proud to announce that I am nominating Judge Ketanji Brown Jackson to serve on the Supreme Court," the president said in a tweet. "Currently serving on the U.S. Court of Appeals for the D.C. Circuit, she is one of our nation's brightest legal minds and will be an exceptional Justice."
A White House official told People that Jackson is "one of our nation's brightest legal minds," and called for a "fair and timely confirmation and hearing."
Jackson was born in D.C. but raised in Florida, later attending both Harvard College and Harvard Law School. In 1999, she clerked for Justice Breyer before later becoming a public defender and then a judge (via People).
At the time that Breyer announced his retirement, Senate Majority Leader Chuck Schumer promised a smooth confirmation hearing process, saying, "President Biden's nominee will receive a prompt hearing in the Senate Judiciary Committee, and will be considered and confirmed by the full United States Senate with all deliberate speed." (via CNN)